July 20, 2018
ST. LOUIS - It's not every day students from another state travel through the area and stop to visit kids at the hospital. But that's exactly what one group from Colorado recently did.
A group of four teens, ages 14-17, from Colorado Springs recently came to Missouri for a national Christian program with competition in Bible quizzing, fine arts, volleyball and more. They like to give back to the communities they visit and reached out to Mercy Children's Hospital for ideas of something that would help kids at the hospital. 
"We suggested cute pillowcases and they ran with it!" said Ali Stewart, child life specialist at Mercy. "They got the materials and hand-made more than 200 pillowcases for us to give to kids in the ER and children's hospital."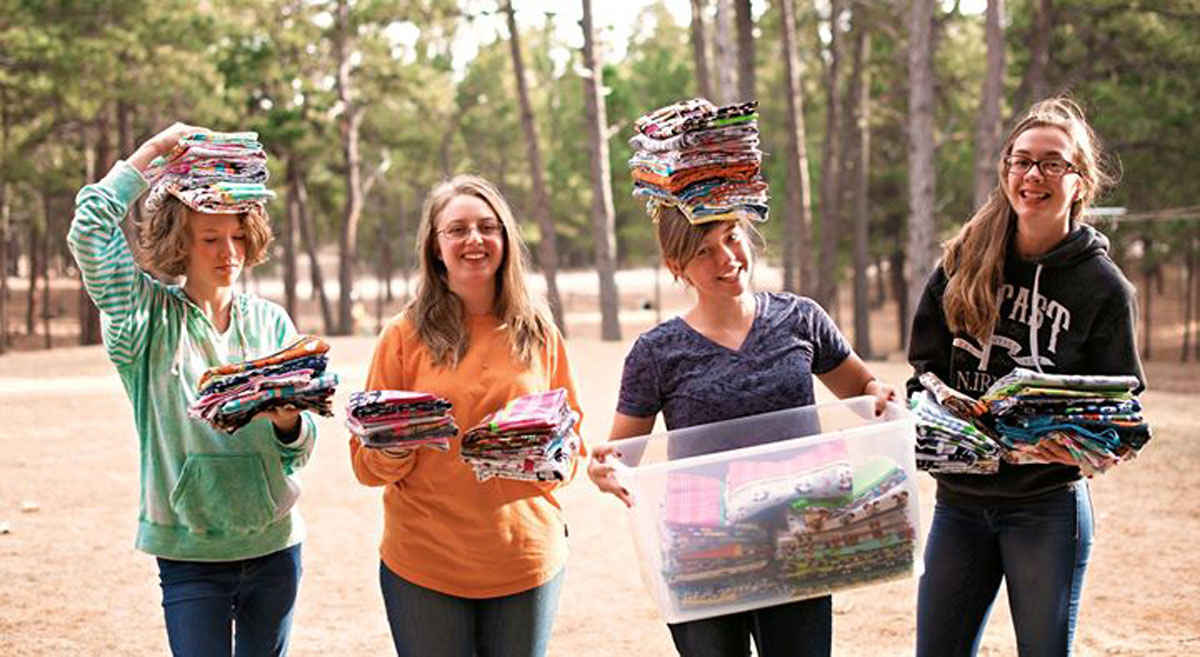 The girls and parents reached out through social media asking for fabric donations. With so much donated, the students spent their Saturdays sewing the pillowcase sets.
"It's mind blowing to know that the our team was able to make over 210 pillowcases to bless the children in the St. Louis area that end up in the E.R.," said Melissa Sistar, parent of one of the teens.
Team members include seniors Mattea Miranda and Breanna Sistar, junior Ashleigh Jackson and freshman Natalie Adcox. Monica Miranda is the group's coach and parents involved are Greg Miranda, Melissa Sistar, Marie (Mimi) Hailes and many other family members.
Media Contacts