August 2, 2018
Daniel is an inspiration to those around him—his patients are treated like family. His nominator wrote: 
"We had a young patient who was dropped off by his mother who could no longer care for him. Because of the chaos in this young man's life, he was not able to cope and he initially became aggressive towards his nurses.

Daniel, understanding that he was struggling, took time out of his day to spend with him, even though he wasn't his nurse at the time. When he first saw Daniel, he asked, 'are you my dad?' Daniel found out that his dad died a few years ago, and since then, he'd been looking for him and wondering where he went. When Daniel heard this, it really touched him. Daniel went shopping that evening and bought various DVD movies and popcorn, and had a movie date with him the following day. He also asked to be assigned to his care every day he worked. Daniel would walk with him, talk with him and spend quality time, just like a dad would do.

Mercy nurses never cease to amaze me with their love and compassion for our patients, but Daniel truly went above and beyond, in the name of love and kindness for someone truly in need. He is an amazing nurse and an amazing human being. He's also a true good guy in a world where so few are to be found anymore.

He embodies the spirit and the meaning and is most deserving of the DAISY Award."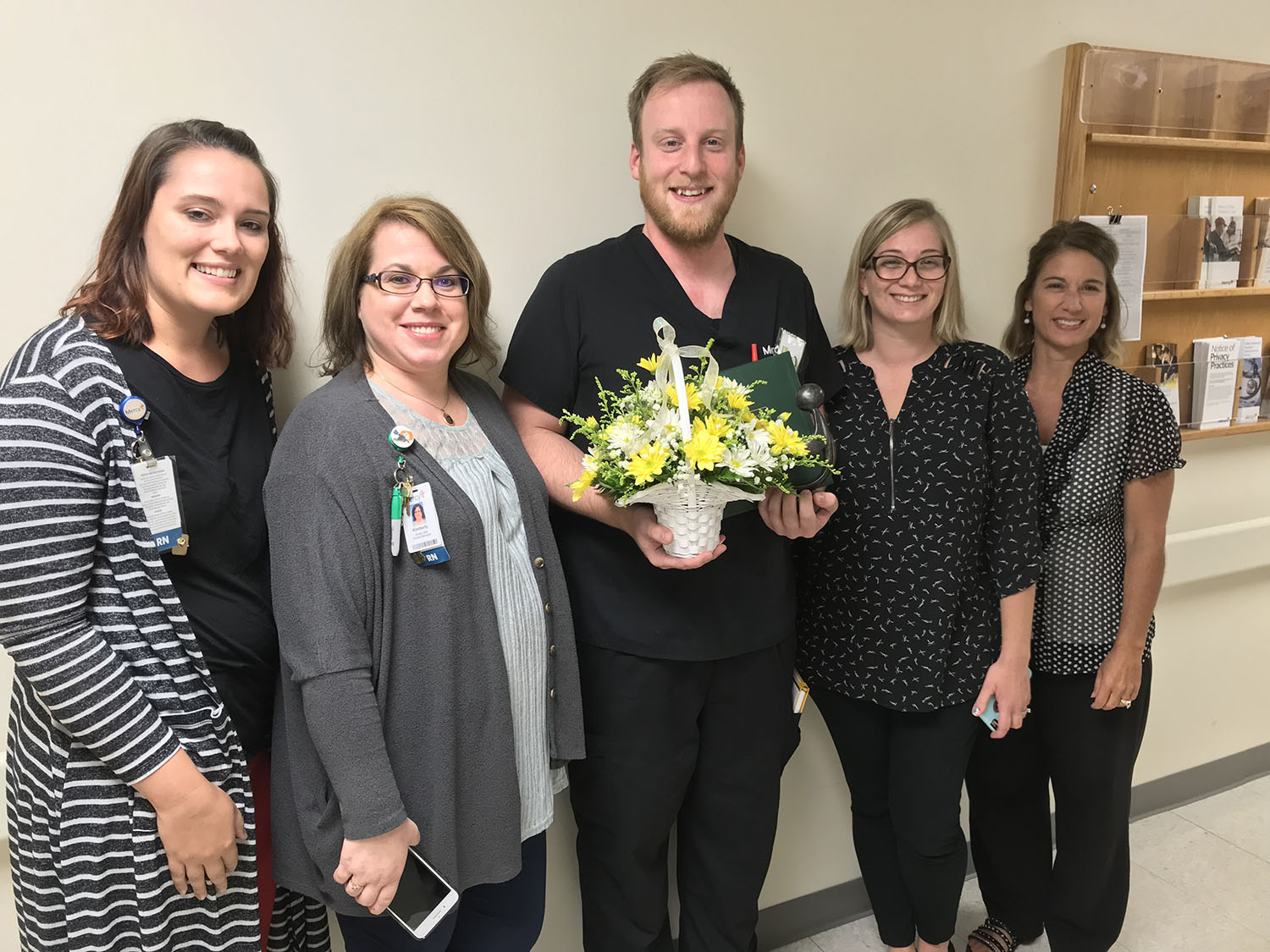 Media Contact
Sonya Kullmann
Berryville, Branson, Cassville, Lebanon, Mountain View, Rolla, Springfield, Aurora