August 3, 2018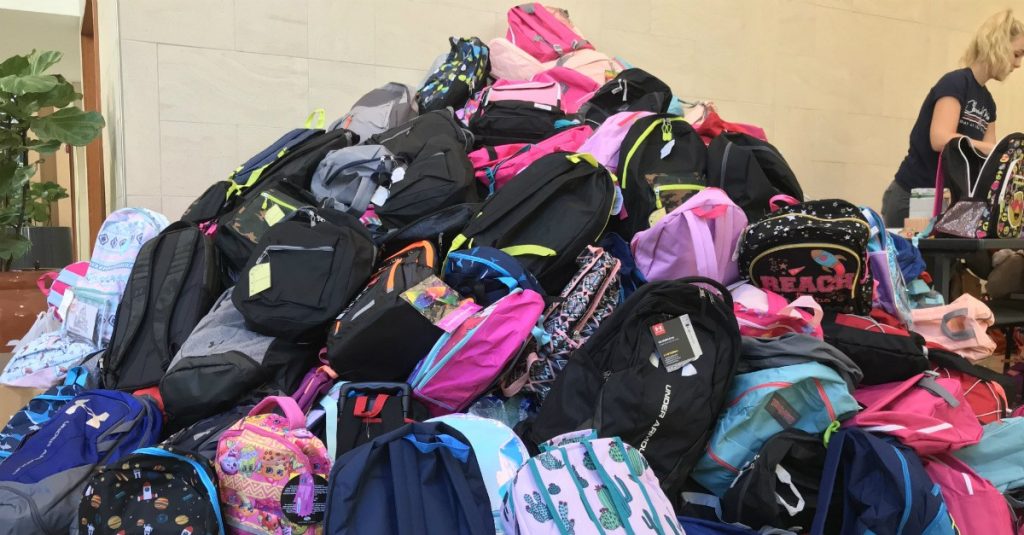 Mercy co-workers participated in James River Church's "Stuff the Bus" school supply drive, collecting this mountain of backpacks and supplies.
It's almost back-to-school time, and Mercy co-workers took time during their own shopping to make sure kids in need have all their supplies when the school bell rings. Nursing units even set up a friendly competition, promising each other the unit that collected the most would win a pizza party.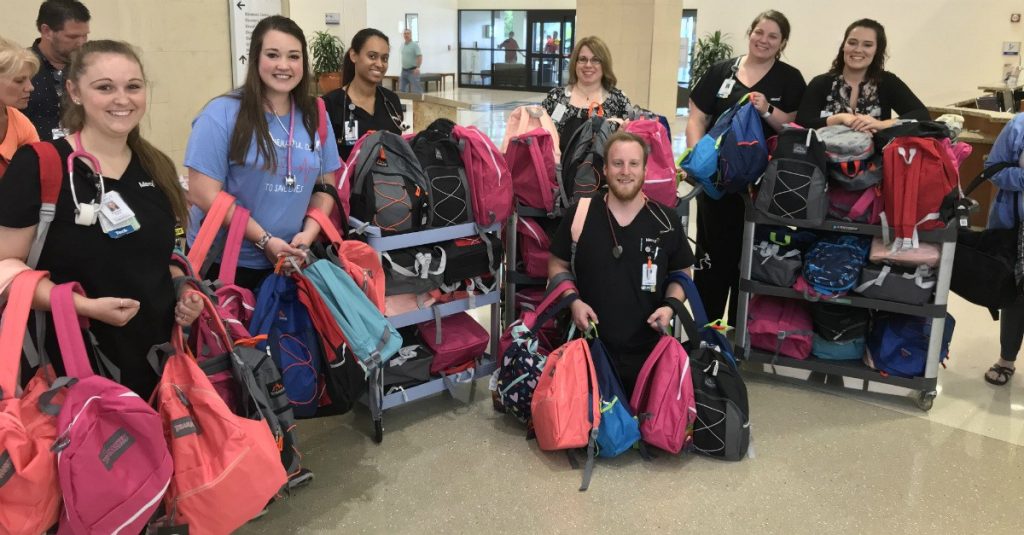 Mercy Hospital Springfield's nurses on the sixth floor collected more than 100 backpacks full of school supplies for local kids in need.
Nurses on Mercy Hospital Springfield's sixth floor gathered the most supplies, bringing in more than 100 backpacks. The emergency department was close behind, with an impressive pile that covered a patient stretcher.
As the donations piled up, co-workers began to pledge to collect even more next year to ensure we are truly caring for our community in a variety of ways.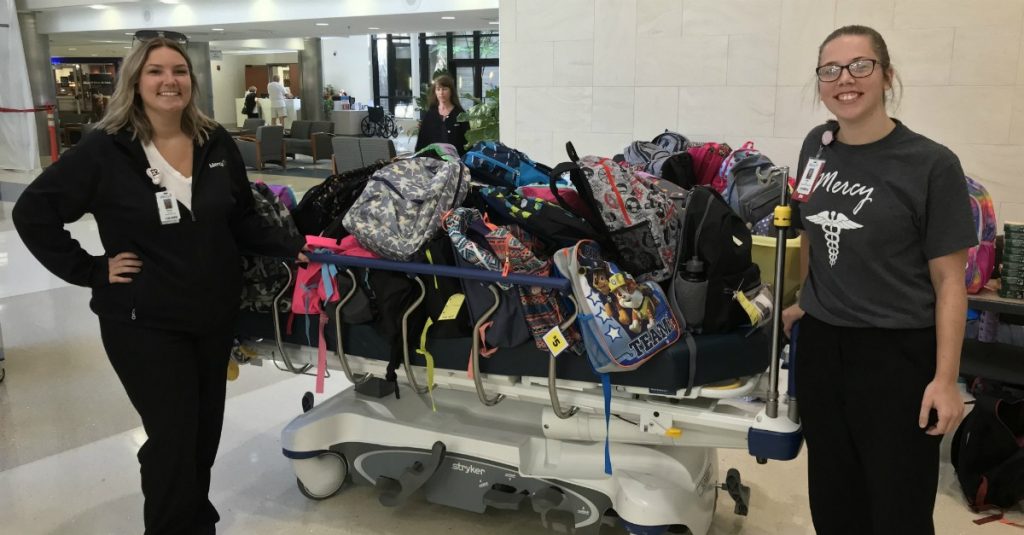 Emergency room co-workers at Mercy Hospital Springfield piled their backpacks and school supplies on a patient stretcher, and brought it through the hospital to raise awareness for the supply drive effort.
Media Contacts
Sonya Kullmann
Branson, Cassville, Lebanon, Mountain View, Rolla, Springfield, Aurora