August 16, 2018
Farm fresh produce is not only good for you; it's delicious, and packed with nutrients. Plus, shoppers now have another opportunity to purchase beyond typical farmers' market days offered in Fort Scott.
In conjunction with the Healthy Bourbon County Action Team and the Blue Cross Blue Shield Pathways grant, Mercy is collaborating with local farmers to bring a farmers' market to the hospital cafeteria from 11:15 a.m. to 12:30 p.m. on Wednesday, Aug. 22. If the event is successful, future dates will be scheduled.
The public is invited. Cash and checks accepted.
"We know that finding time to eat healthy food can be a challenge between work, family, and all the extra stuff we do," said Sherise Beckham, Mercy dietitian. "As a worksite we want to promote healthy eating, as a community partner we want to support our farmers market, and as a healthcare facility we want to be a model for encouraging healthy behaviors. This new collaboration with the Fort Scott Farmers' Market allows us to do all those things and we couldn't be more excited."
Local vendors participating in the market are Stacey Atkins, Ronnie Brown, and Chet and Linda Bower.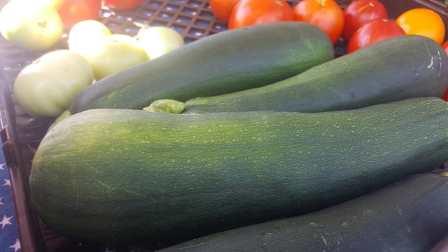 Media Contact