September 11, 2018
FORT SMITH, Ark. – Fort Smith native Lisa Skinner Newton didn't have to go far to find what she describes as "the best job on the planet!"
Dr. Newton began Aug. 1 at Mercy Clinic OB-GYN as an obstetrician-gynecologist. She recently completed a residency at the University of Arkansas for Medical Sciences in Little Rock, where she also received her medical degree.
It's little surprise that she went into the medical profession, as most members of her immediate family are in health care. Her father, Bob Skinner, is a dentist in Fort Smith. Sister Lesley Skinner is a speech pathologist in Little Rock and sister Lindsey Skinner a registered nurse in Houston. Her mother, Debra Thames, taught eighth grade English at Ramsey Junior High in Fort Smith before retiring.
Her first exposure to medicine was in high school when she was in the Medical Applications of Science and Health (M*A*S*H) program at Mercy Hospital Fort Smith. The two-week summer program by UAMS introduces juniors and seniors to health care professions by allowing them to shadow workers, attend workshops and get hands-on training.
"I was so drawn into the operating room that I volunteered the next summer in the surgery waiting room. I feel like I have come full circle coming back to Mercy," she said. "Medicine drew me in from the beginning, but the patient interaction is what kept my interest and focus in seeing it through."
Dr. Newton attended Immaculate Conception Elementary School, Trinity Junior High and Southside High School. She graduated magna cum laude with a Bachelor of Arts in biology from the University of Arkansas in Fayetteville.
Now she's back in Fort Smith and joins a practice with six other physicians. She particularly enjoys being an OB-GYN doctor because of the variety involved in women's health, from labor and delivery to the operating room.
"I am excited to serve the community where I was raised," she said. "I enjoy how enthusiastic my partners are and the mentorship they have already shown me. Though Mercy is a busy place, it is obvious in many ways how patient-centered and focused it is designed, and I feel lucky to be a part of it."
She has been married since 2011 to her high school boyfriend, Kevin Newton, who also is from Fort Smith. He works as a commercial real estate appraiser with CBRE. They have two Labrador retrievers named Ryder and Louie.
Dr. Newton is available for appointments at the clinic, 7001 Rogers Ave., Suite 403. The phone number is 479-785-2229.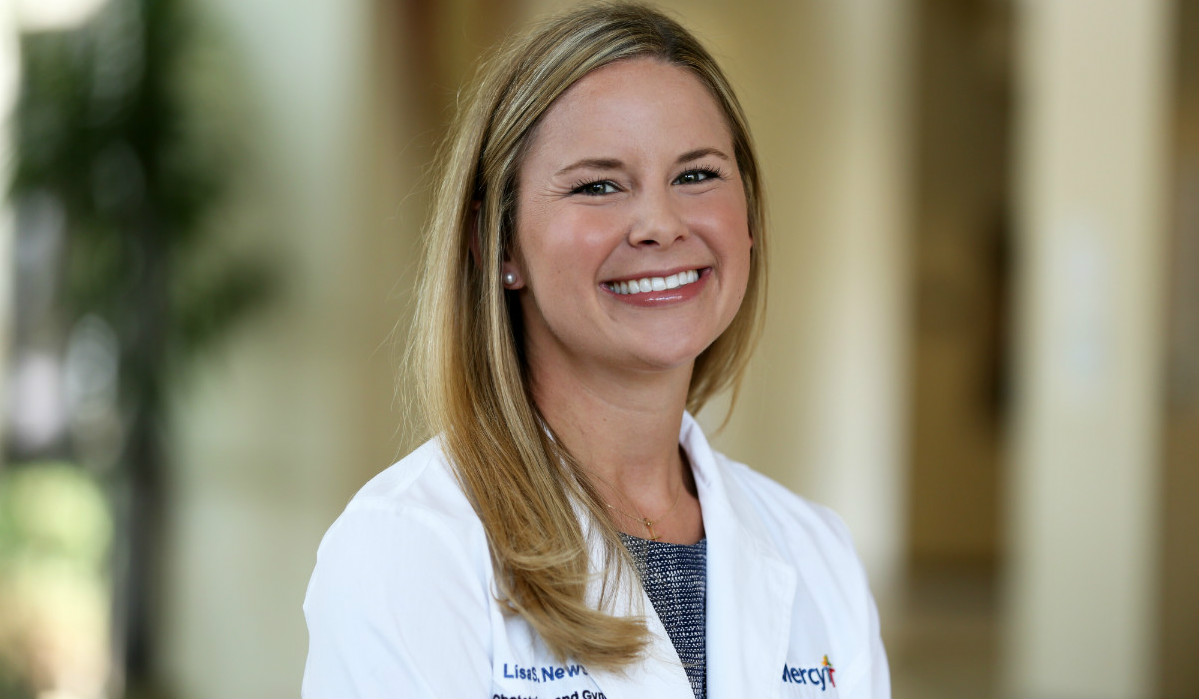 Practice
7001 Rogers Avenue
Fort Smith, AR 72903
Media Contacts