September 26, 2018
As an RN in urgent care at Mercy Hospital Lincoln, Katie McKinney understands that urgent care patients, especially kids have unique needs that require attentive listening and an exceptional level of care.
Katie's nominator, a co-worker and patient's grandmother, wrote about her outstanding service:
Katie is an amazing nurse. She is always smiling, always makes sure the patients' needs are met immediately. Katie was the nurse that cared for my grandson when he was sick and brought the conversation to his level. She asked him who his favorite superheroes were and then used them to explain how not to share his cup, the importance of hand washing and several other topics. She is just so amazing with kids, taking the time to listen, inform and comfort each patient to provide the best patient care each and every day.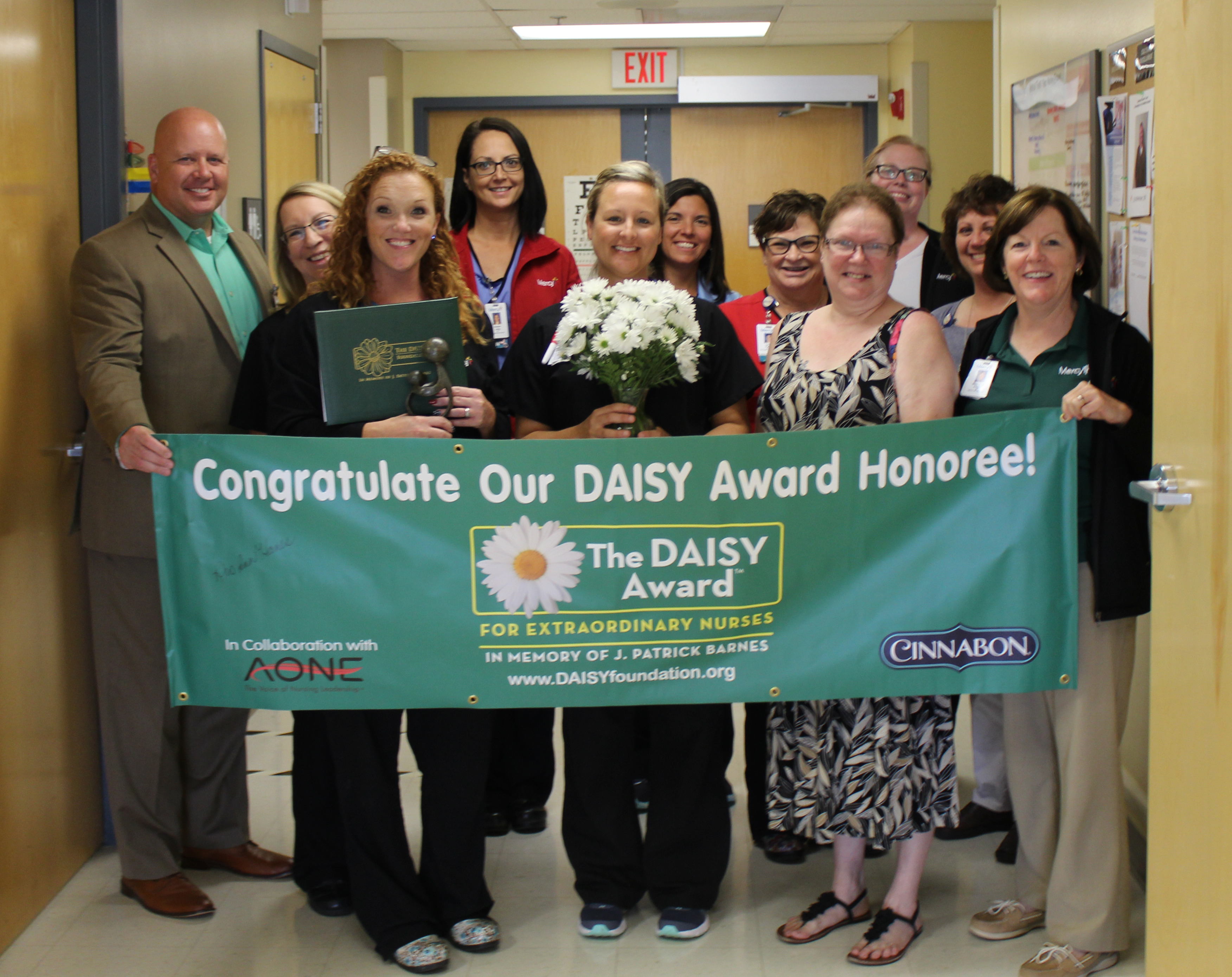 During the recognition ceremony, surrounded by her co-workers, Katie received an official DAISY pin, a certificate, and a hand-carved stone sculpture entitled "A Healer's Touch."
About the DAISY Foundation
The DAISY Foundation was created in 1999 by the family of J. Patrick Barnes who died at age 33 of complications of an auto-immune disease (hence the name, an acronym for Diseases Attacking the Immune System.) Patrick received extraordinary care from his nurses, and his family felt compelled to express their profound gratitude for the compassion and skill nurses bring to patients and families every day. The DAISY Award celebrates nurses in over 3,000 healthcare facilities and schools of nursing around the world. 
For more information visit www.daisyfoundation.org.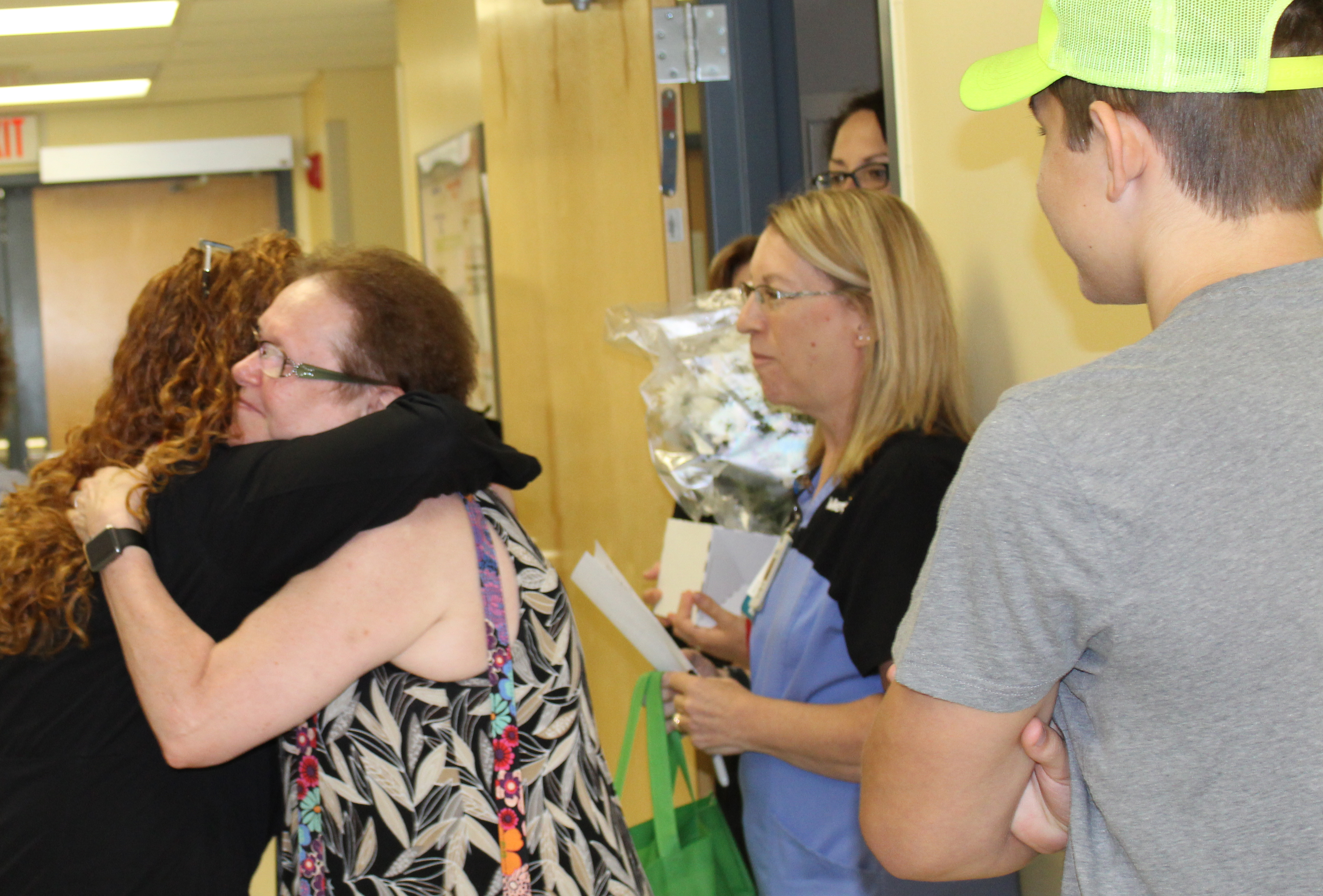 Media Contact