October 16, 2020
The seasonal flu affects tens of thousands of Americans each year. This year, it's possible to get the flu at the same time as COVID-19. Protecting yourself and others is more important than ever. Please do your part by getting a flu shot and following other CDC guidelines. 

The U.S. Centers for Disease Control and Prevention (CDC) now recommends annual flu shots by the end of October 2020.
"It's such an important part of helping keep us all healthy during flu season," said Sarah Winkeler, DO, Mercy Clinic Internal Medicine – Legends Parkway. "Not only does it help prevent you from getting the flu, but if you do get the flu, the shot can make it less severe. Children, elderly and those with chronic medical conditions are particularly at risk and the flu shot can help prevent hospitalizations and complications. Help protect yourself and those around you by getting your yearly flu shot."
According to the CDC, children aged 6 months through 8 years who need two doses should get their first dose at the earliest opportunity so they can receive the second dose, which must be given at least 4 weeks later, by the end of October. For those who only need one dose for the season, vaccinating as early as July and August may result in less than optimal immunity before the season ends, especially among older adults.
Each year, tens of thousands of Americans are hospitalized and die from flu and pneumococcal infections. The best way to protect yourself is by getting the flu shot.

Influenza (flu) is a respiratory illness caused by influenza viruses. It is most common between the months of October and March but can extend into May. It is a very contagious disease that spreads easily by coughing, sneezing and close contact with other people. Anyone can get the flu.  It strikes suddenly with symptoms such as fever, chills, achy muscles, fatigue, cough, sore throat and runny or stuffy nose. Pregnant women, the elderly, young children and people with asthma, diabetes and heart disease are at the highest risk of developing serious and long-lasting complications.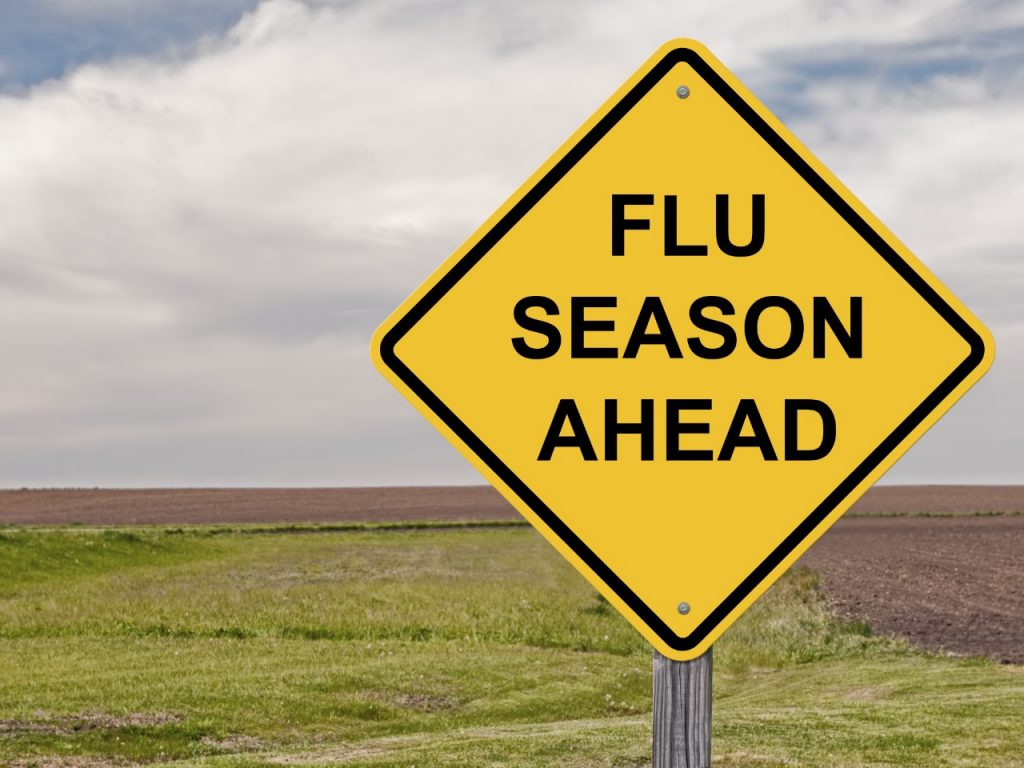 Individuals with increased risk for severe illness or complications from influenza should be vaccinated. These include children aged 6 through 5 years; those aged 50 years or older; adults and children with chronic disease; immunocompromised individuals; women who are or who expect to be pregnant during influenza season; children and adolescents aged 6 months through 18 years who may have a higher risk for Reye syndrome after influenza virus infection because they are taking aspirin- or salicylate-containing medications; those who live in long-term care facilities; American Indians/Alaska Natives; and those who are extremely obese (body mass index ≥40 for adults).
Persons in all risk groups can receive an age-appropriate dose of IIV or RIV4. However, the authors recommend against the LAIV4 for certain populations, including pregnant women and some of the above high-risk groups. The recommendations include a table with contraindications and precautions for the LAIV.
Immunocompromised individuals should be given an age-appropriate IIV or RIV4. LAIV4 is not recommended, as there is an "uncertain but biologically plausible risk" for illness associated with the vaccine.
Individuals who live with or who care for high-risk individuals — such as healthcare workers or those who work in a nonmedical capacity in healthcare facilities — should also be vaccinated.
Get your annual influenza shot at a Mercy retail pharmacy. Here are the locations nearby.
At Mercy, we know the best protection comes from a yearly flu vaccination.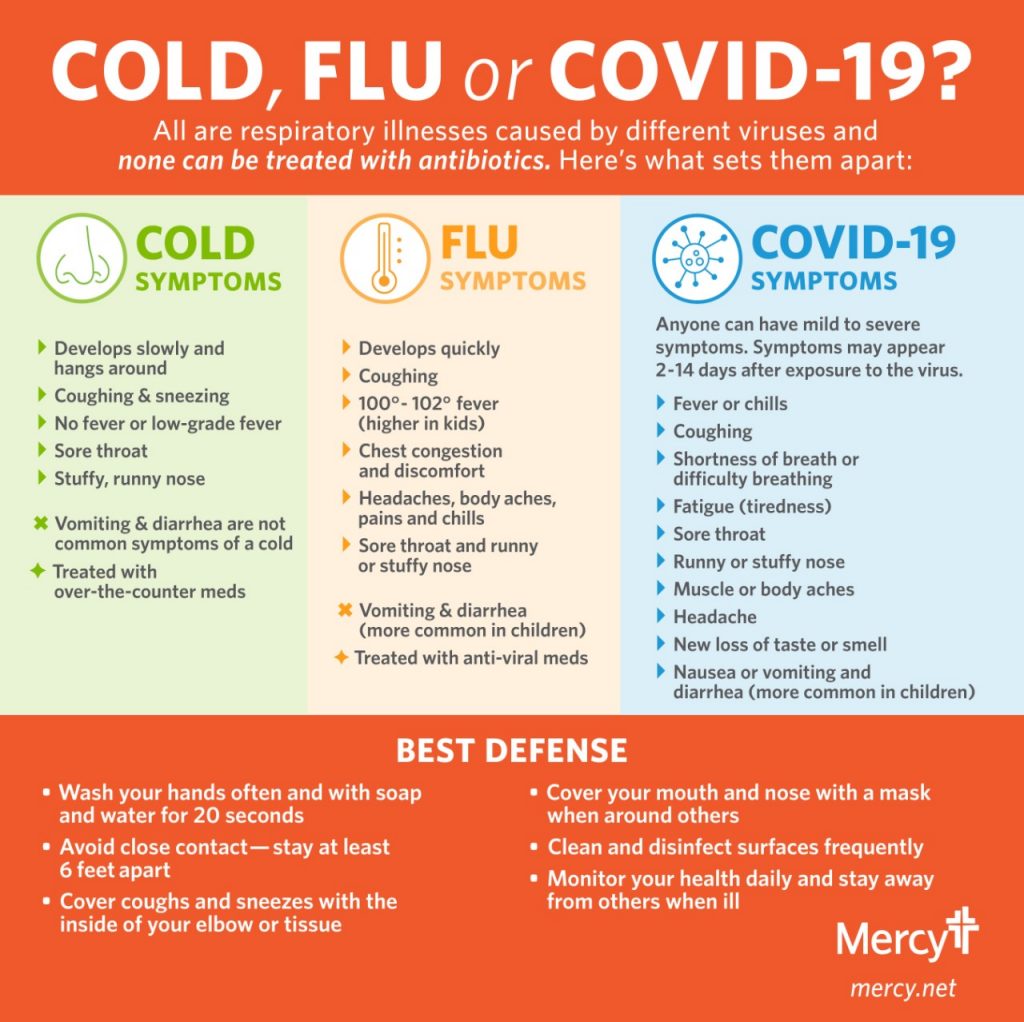 Charlie Hinderliter Nearly Died from Flu
Media Contacts