October 3, 2018
Devastated doesn't even begin to describe what Linda Robison and her husband were feeling the day their stillborn son was delivered. Then, in a tragic turn of events, Robison suffered another stillbirth six months later.
Through both deliveries, RN Starla Elder was there to hold her hand.
Robison says Starla went far above the call of duty to make sure her family had everything they needed on the hardest days of their lives. "She left fingerprints on our lives that cannot adequately be appreciated or repaid on this side of heaven but blessing her with the DAISY award would be an absolute honor. She is one of a kind."

The DAISY Foundation honors nurses around the world who provide excellent clinical skill and outstanding compassion.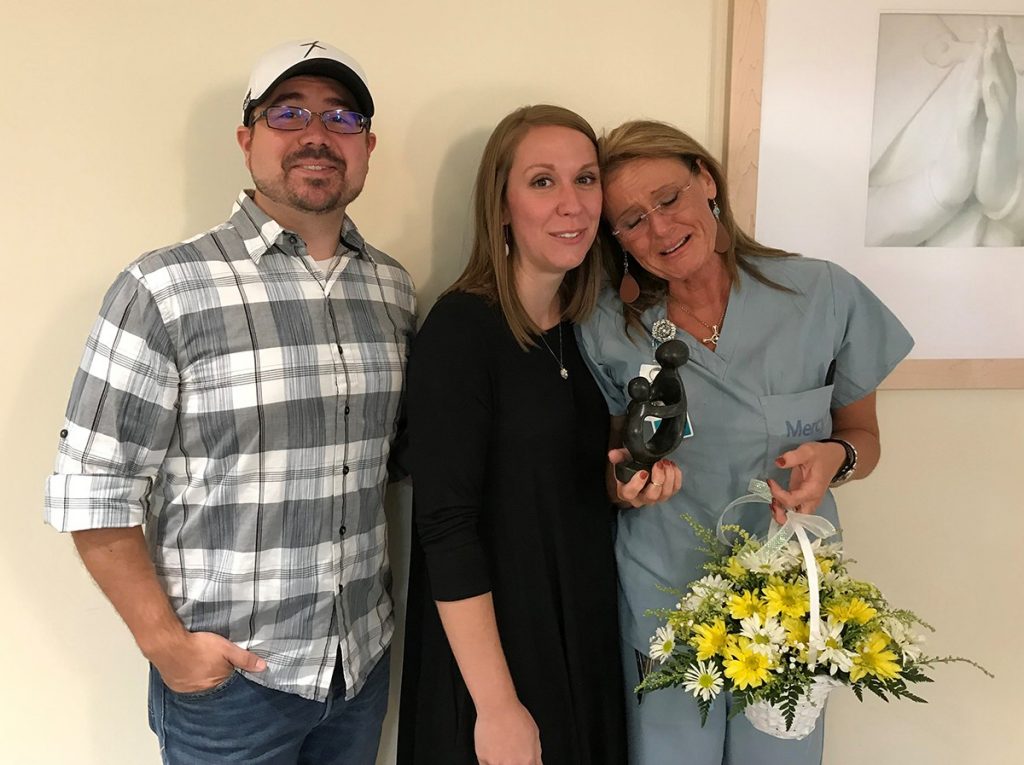 RN Starla Elder (far right) pictured with Linda Robison (center) and husband.
Media Contact
Sonya Kullmann
Branson, Cassville, Lebanon, Mountain View, Rolla, Springfield, Aurora