October 10, 2018
Olivia McGoon, RN - Springfield, is a very special part of the NICU team. She is a passionate, daily advocate for the infants in her care. Her nominator wrote:
The NICU is a unique place to be a nurse. The length of stay for our patient population can be a few days to weeks or even months and this is a very difficult and stressful time for the families of these sweet babies.
Olivia is a very special part of our NICU team. She is always welcoming, caring and non-judgmental of our infants and families. Her skill as a nurse is compassionate, individualized and professional at the same time—a difficult balance that she excels at.

Olivia connects with families on a daily basis to form bonds that promote a loving, caring and Christ-filled environment. She is a passionate daily advocate for the infants in her care. She both listens and communicates in a way that empowers the families to know they have a voice that is heard. This passion benefits us all and these skills are the cornerstone of our NICU mission.

Olivia celebrates both goals and milestones that encourage families to look toward the future and focus on the positive for their infant's very stressful beginning.

There are many examples of Olivia's Christ-filled spirit—this is only one example.

We recently had an infant and family that reached 100 days in the NICU. This infant and family have had a very difficult and challenging course. Olivia organized a 100 balloon note card banner that co-workers, ancillary staff and family could write encouraging notes and comments on. Olivia came in on her day off and encircled the infant's room with this wonderful expression of love. She included the family in a way that focused on the positive and celebrated the love of their child.

Thank you so much for the opportunity to celebrate this very special nurse!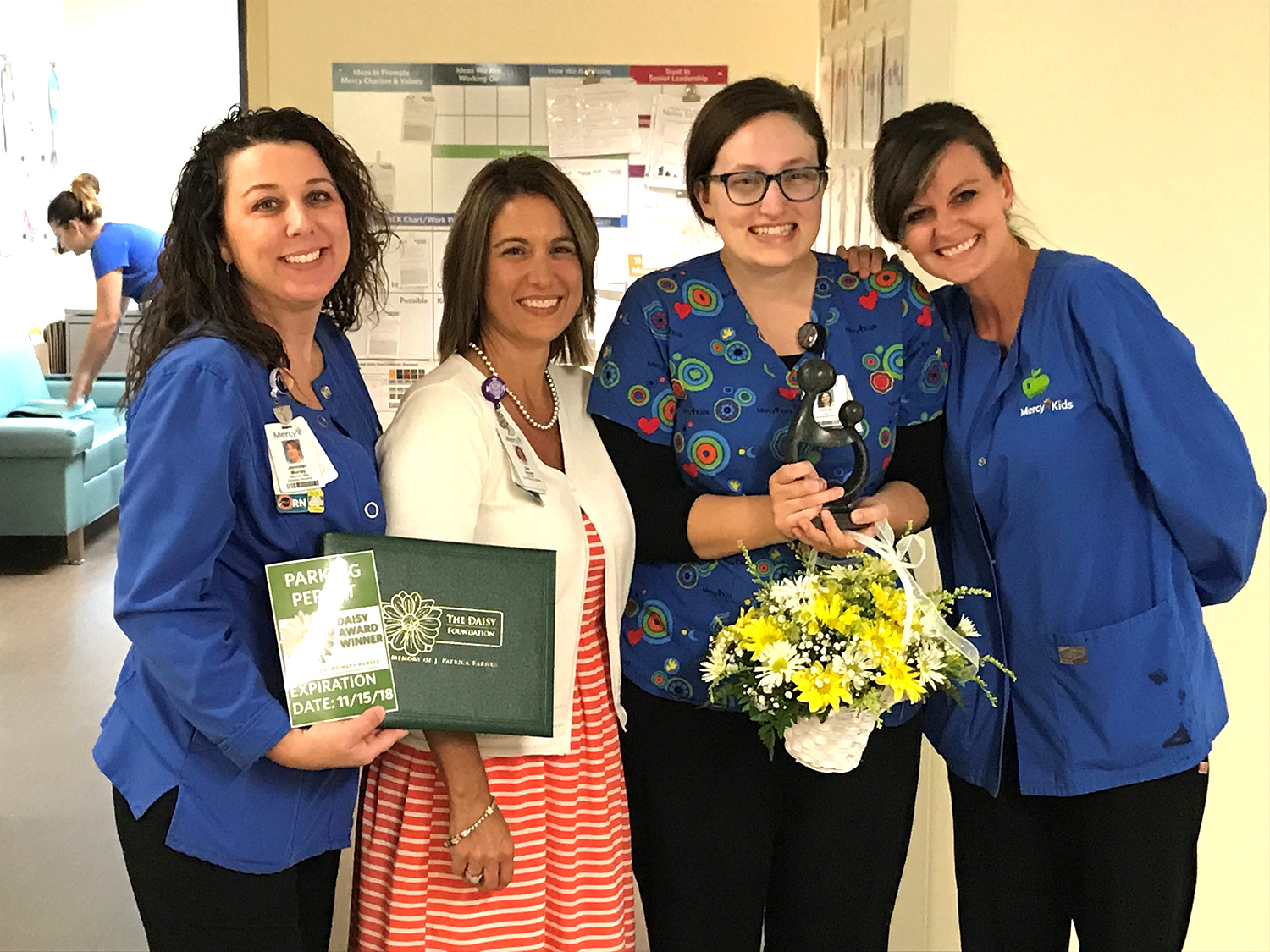 Media Contact
Sonya Kullmann
Berryville, Branson, Cassville, Lebanon, Mountain View, Rolla, Springfield, Aurora