October 11, 2018
Do you have a wheelchair, walker or other medical equipment in need of a new home? On Saturday, Oct. 13, Mercy Jefferson will hold its annual DME drive to provide used items to New Beginnings in Bonne Terre and STL HELP in Crystal City.
Drop-off times are 9 a.m. to 1 p.m. at the Therapy Services Department in Mercy Hospital Jefferson, 1390 US Highway 61S in Festus, and at Mercy Clinic Family Medicine at 620 Maple Valley Drive in Farmington.
New Beginnings and STL HELP are non-profit organizations that provide free use of medical equipment to people with financial and medical needs.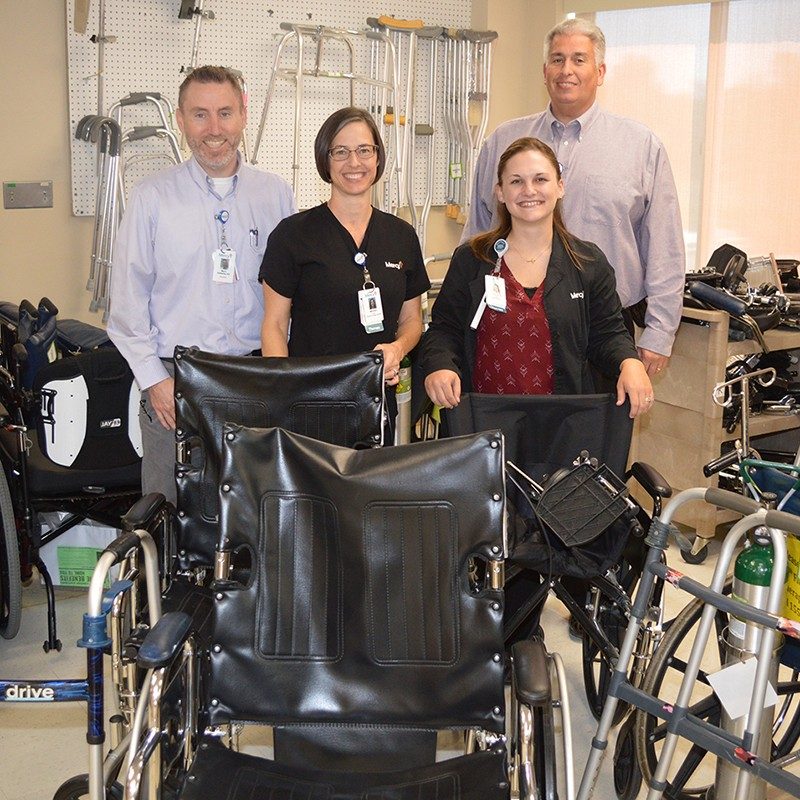 The Therapy Services Department at Mercy Jefferson welcomes all contributions to the durable medical equipment drive for patients in need.
Media Contact