March 14, 2019
ST. LOUIS - Athletic trainers with Mercy Sports Medicine are embedded inside many St. Louis metro area high schools. They are there when needed and get to know the student athletes throughout the year. As a way of highlighting outstanding students from these schools each month, a new Mercy Sports Medicine Athlete of the Month will be recognized. Athletes are nominated by coaches and selected by a committee.
Here are the Mercy Sports Medicine Athletes of the Month for the 2018-2019 school year: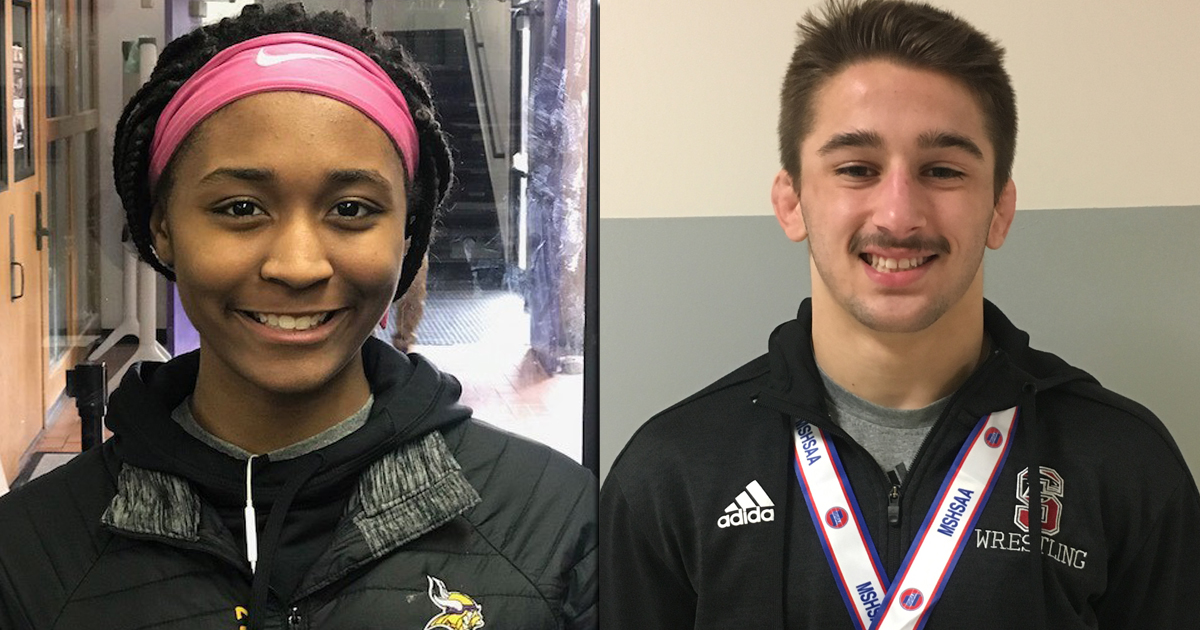 Je'Naiya Davis, a senior basketball player at Parkway North High School, has been a four-year starter, helped guide her team to three state quarterfinals and two conference championships. Davis set many records during her years, recently scoring her 579th point of the season, breaking a record set more than three decades ago, as well as hitting 1,000 career points. 
Sam Frankowski, a senior wrestler at Rockwood Summit High School, became the school's first ever three-time state champion this season with a 49-1 record. He sets a great example on and off the mat serving as the team captain and receiving multiple awards including a scholarship for sportsmanship from the St. Louis Wrestling Association. Frankowski will wrestle Division 1 with either the Naval Academy or West Point next year.
Annie Mueller, a junior basketball player at Pacific High School, is more than an athlete, she's an inspiration to her teammates on and off the court. As a leukemia survivor, Mueller is involved with Friends of Kids with Cancer and recently organized a cancer night during a game against Borgia to honor a Borgia alum who recently passed away. While she plans to play softball in college, she is a great asset to the basketball team continuing to work hard on the court despite the many hardships she has faced.
Yaya Keita, a sophomore basketball player at De Smet Jesuit High School, is a great asset to the school. After coming off knee surgery in August, Keita worked hard to get himself back into a starting position. He was named to the Circle 7 Ranch All-Tournament Team, helping De Smet win the championship with 13 points and 26 rebounds. In only his sophomore year, he aleady has a handful of offers to play college basketball. Off the court, he is an excellent student and participates in many service projects with a character that is unmatched on and off the court.
Lani Thompson, a senior basketball player at Parkway South High School, has earned numerous awards and set many records during her high school career. She is a 1,000 point scorer, three year All Conference Player of the Year for the Suburban West conference, All State 1st team and more. She accepted a full ride to play basketball at Rockhurst University next year.
Francisco Kailani (Kai) Drine, a senior wrestler at Seckman High School, won third place in the Ironman Tournament - the toughest tournament in the US - beating three top 25-ranked opponents. He took first in two recent tournaments without giving up a single point in either. Kai, with a 4.0 GPA, also helps with the youth wrestling league as well. He will be attending North Carolina State.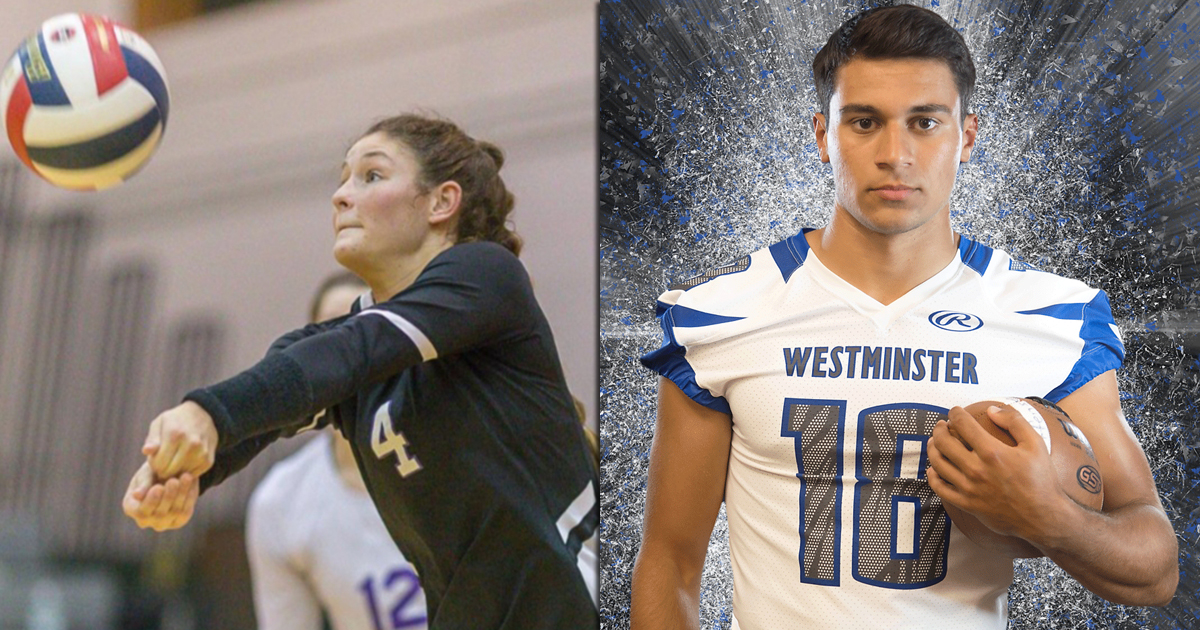 November Athletes of the Month
Victoria (Tory) Penick, a senior volleyball player at Eureka High School, is a talented and skilled athlete with a very strong work ethic. She received 2nd Team All-Conference honors and transitions to the outside from defense and made big plays for her team. She helped life the Wildcats to a Missouri Class 4 Volleyball State Championship for the first time in school history. She committed to Missouri State University on a full-ride scholarship to play sand volleyball.
Andrew Kempen, a senior football player at Westminster Christian Academy, is a standout individual on and off the field. He is a four-year starter as the team's kicker. Freshman and sophomore years he was named 2nd Team All-Conference and his final two years he was 1st team all-conference. Off the field, he's a four-year honor roll student with a desire to help others. He has raised more than $9,400 for Kick It For Cancer during his time at WCA.
October Athletes of the Month
Rachel Ernst, a senior volleyball player at Rockwood Summit High School, is a leader both on and off the court. She finised the season with 47 aces (first in conference) and 250 kills (second in conference) and set the school record for service points won in a single season. Ernst led the team to its second-best finish in school history with a record of 23-8-4. She was selected as the season MVP and earned a Gold Academic Achievement Award for a 4.0 GPA or higher during the fall semester.
Gottlieb Gerstenecker, a senior on the Parkway Central High School's cross country team, has been a two-year team captain. He recently won the individual district title, leading the team to its first district title since 1972 and first state-qualified team since 2007. Gerstenecker took second place at sectionals, where he showcased his tremendous character and sportsmanship, shaking the hand of every athlete that qualified. He also performs well in the classroom with a 3.96 grade point average and a 32 on the ACT. 
September Athletes of the Month
Maria Bozada, a junior golfer at St. Clair High School, has finished first or tied for first in nine of the 13 golf tournaments this year - the first year of girls' golf for the school. Along with qualifying for the sectional golf tournament, she has a 4.0, is a member of Key Club, National Honor Society and Student Council. 
Bryan Bradford, a senior football player at Christian Brothers College High School, has been the main offensive weapen for the undefeated Cadets. He's a leader on the team and sets a great example for the younger players.
Media Contacts