October 25, 2018
ST. LOUIS - Mercy caregivers and co-workers devote their time to the needs of our patients each day. And while they're working, other co-workers are caring for many of their children at the Mercy Co-worker Children's Center in St. Louis.
The Center is celebrating 30 years and has made a lasting impact on hundreds of families during that time. One co-worker, who started as a baby, has now come full circle and cares for others' children. 
Liz Luczak started at the center at 3 months old. Her mom, Jacqui Luczak, RT, has been with Mercy for 37 years and Liz's older brother started as a toddler the day the center opened in 1988.
Many memories were made and milestones marked for Liz during the five years she attended, before going to kindergarten. "I remember crossing the monkey bars for the first time and the teachers making a big deal about it," she recalled. "Also, in the Watermelon Room (the last before kindergarten), I remember sitting in a circle learning how to tie shoes."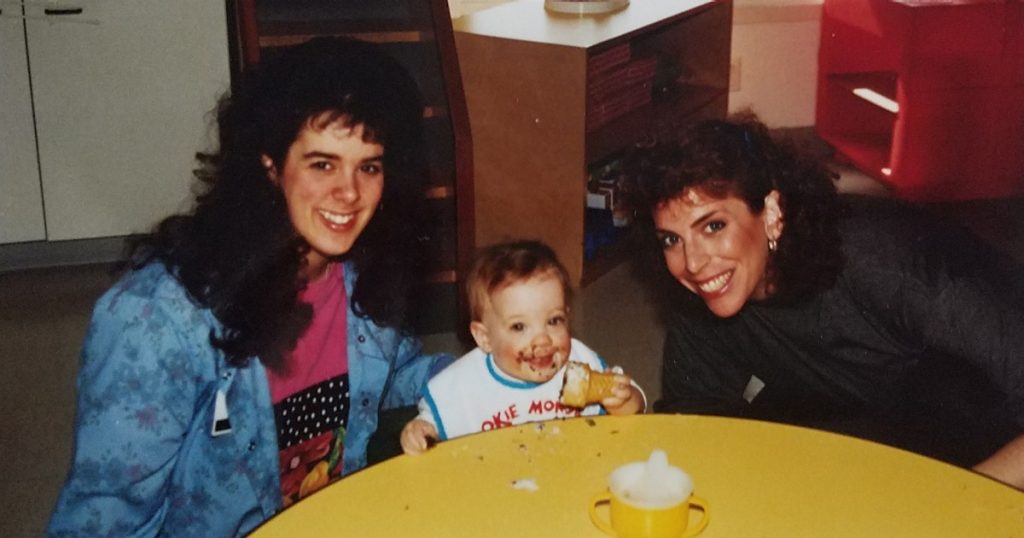 Liz Luczak celebrating her first birthday at the Co-worker Children's Center.
Liz "graduated" from the center moving on to school and then college, earning a degree in education. She returned to St. Louis and after a rocky start in teaching found herself wondering if she made the right choice. With her mom's help, she happened upon a position at the Center and has loved every minute of it. She works in the 2-year-old room and loves seeing them grow in size and in skill.
Liz is continuing to learn each day too. She's going back to school for her Master's in special education and early childhood education and hopes to continue to care for the kids at all levels.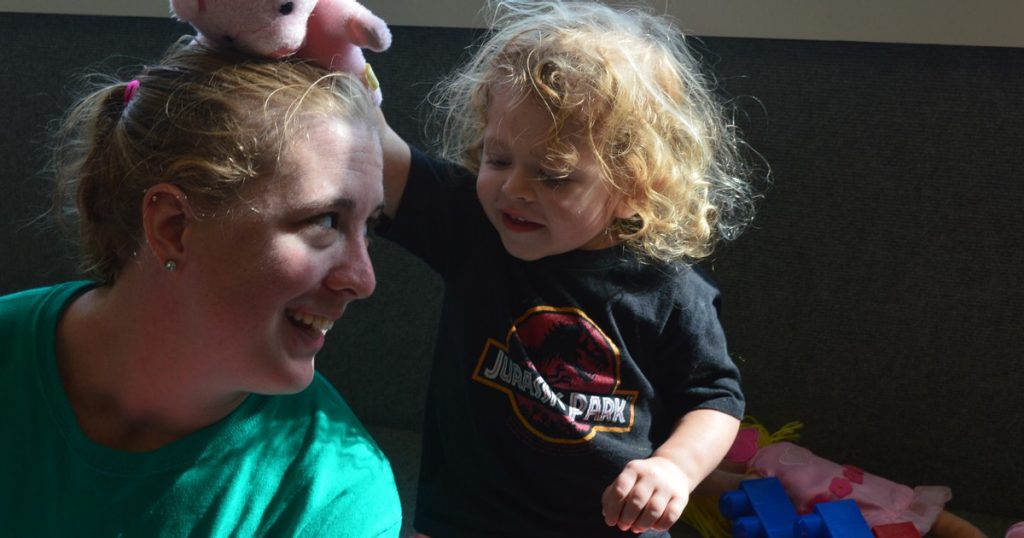 Liz Luczak now works in the 2-year-old room at the Co-worker Children's Center where she went as a child.
Media Contacts
Bethany Pope
St. Louis, St. Charles, Troy, Washington