October 31, 2018
Patients in the Branson area who want specialty care that ranks in the Top 5 for quality in the country no longer have to drive to Springfield to get it. After a blessing and ribbon cutting, Mercy Branson Multispecialty Clinic opens to patients on Monday, Nov. 5, 2018.
The 53,000 square-foot building at Highways 65 and 248 in Branson replaces the family medicine and urgent care clinic that was just down the street, expanding services to meet the community's needs.
Mercy Branson Multispecialty Clinic offers urgent care, family medicine and more than a dozen specialty services, including cancer and hematology, cardiology and orthopedics.
"As we were planning this facility, we held multiple meetings with stakeholders throughout the community," said Jon Swope, president of Mercy Springfield Communities. "We wanted their input on what services they wanted closer to home. We kept hearing they needed to be able to see those most commonly accessed specialists on a lunch break, rather than taking a half day off work to drive to Springfield. That's what we've assembled, and we pledge to continually re-assess what other services we might need to add."
Along with family medicine and urgent care, the new clinic offers the following specialty services:
Imaging Services
Physical Therapy
Cancer and Hematology
Nuclear Medicine
Cardiology
Cardiac, Thoracic and Vascular Surgery
Ear, Nose and Throat
Orthopedics
Lab Services
Urology
General Surgery
Sports Medicine
Podiatry
Occupational Medicine
Spine Center
"Our community is so blessed to have the new Mercy facility located in Branson," said Branson Mayor Karen Best. "Residents have been driving back and forth to Mercy in Springfield for years to see their doctors. I know they will be happy to have the short drive to this beautiful facility instead of the longer drive to Springfield to receive services."

Virtual medicine is another care option offered through the new clinic. Patients with multiple chronic conditions may qualify for Mercy Virtual's vEngagement  program, which equips them with wireless gear like blood pressure cuffs and scales. Their daily use of the equipment syncs with a Mercy-provided iPad and gets sent to the care team at Mercy Virtual. Those providers can intervene quickly if a patient's key numbers change. From the clinic, other specialists may be available for virtual consultations, saving patients the drive to a bigger city but still enabling a face-to-face conversation.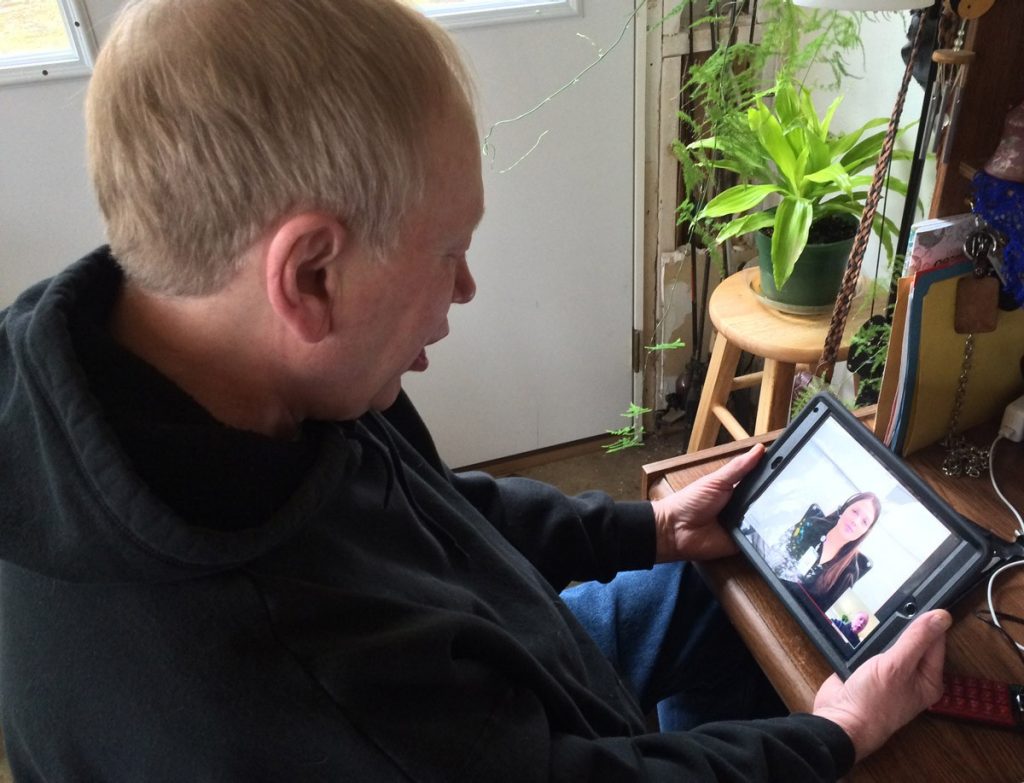 Mercy's vEngagement program equips patients who have multiple chronic conditions with wireless equipment, like scales and blood pressure cuffs. Patients use them each day, and the results automatically feed into Mercy Virtual. The care team can check in quickly with patients if they need to make changes to their medications or daily activities.
The new clinic also includes a conference room so community groups have a space to hold meetings. "Mercy's focus is on keeping people well," said Jenine Vincent, Mercy vice president of regional operations. "That means we don't just want to see you when you're not feeling great. We also want to be a community gathering place, so call us when you need a room and we'll reserve your day and time."
The new Mercy Branson Multispecialty Clinic is located at 448 Highway 248. Its doors open to patients at 7 a.m. on Nov. 5, with the beginning of urgent care hours. Find out more by visiting mercy.net/about/building-a-legacy-of-care/branson.
Media Contacts
Sonya Kullmann
Branson, Cassville, Lebanon, Mountain View, Rolla, Springfield, Aurora