November 2, 2018
Penny Politte arrived in the Emergency Department at Mercy Hospital Jefferson with an infection that was not responding to medication. The team addressed her injury, but it was Kelly Beaver's reaction and concern for what was happening at Politte's home that earned the nurse practitioner a DAISY Award nomination.
"I will never forget the compassion that she shared with me that day. Her name will remain in my heart for the rest of my life; she went above and beyond," Politte wrote in the nomination that earned Beaver the quarterly DAISY Award for outstanding nurses.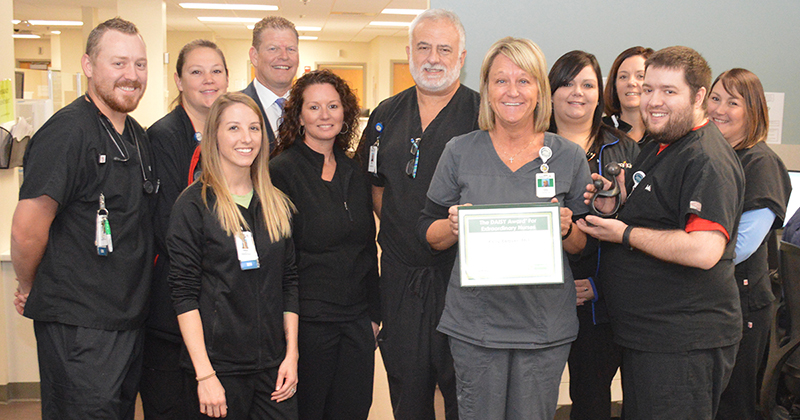 In the nomination, Politte explained the circumstances: She was bitten by her cat while trying to break up a fight between it and another cat. An infection that resulted was not responding to treatment, so she went to the emergency room on Sept. 4.
"Animal Control contacted me while I was in the ER and wanted to put our cat in quarantine. Although I begged and pleaded, the man refused to allow us to do a home-quarantine. His response was that she would be taken to the dog pound for 10 days. I had a complete breakdown."
"It was at this point I had the privilege to meet Kelly Beaver. She heard the hysterical conversation and rushed in to see how she could help. After the situation was explained to her and she realized that our cat was in our yard, with all of her current vaccines, and the neighbor's cat was the catalyst in the situation, her compassion for myself and our cat was overwhelming."
"After helping me calm down, Nurse Beaver agreed to call animal control and explained what had occurred, which I was unable to do as I was too upset. This conversation she had with animal control allowed our cat to stay in our home instead of the dog pound for 10 days. I cannot express the relief I felt knowing that my baby would be safe at home with my husband."
"Once this stress was lifted from me, I was allowed to concentrate on getting better. This compassionate woman understood in order for the body to heal, the mind had to be at peace."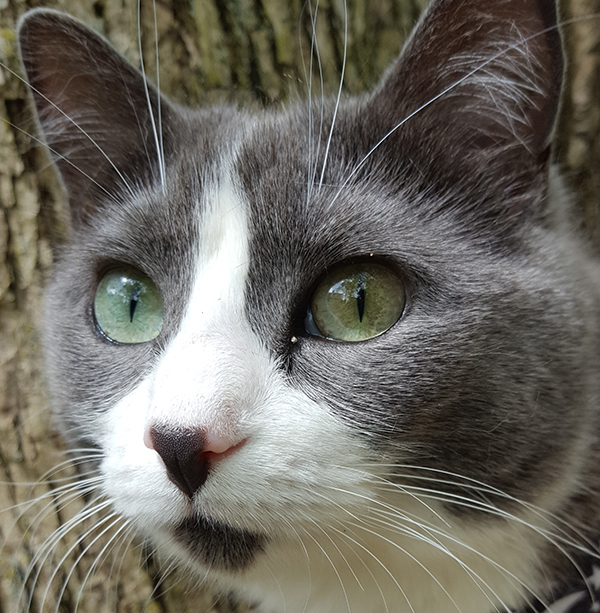 DAISY is an acronym for Diseases Attacking the Immune System. The family of Patrick Barnes established the Daisy Foundation in 1999 to express gratitude to nurses for the work they do for patients and their families every day. The award is presented in more than 1,900 healthcare facilities in all 50 states and 15 countries.
During the recognition ceremony, Kelly received an official DAISY pin, a certificate, and a hand-carved stone sculpture entitled "A Healer's Touch." Additionally, the national award calls for a celebration for all co-workers in the unit with Cinnabon cinnamon rolls – a favorite of Patrick's during his illness.
"The Barnes family asks that whenever and where ever nurses smell that wonderful cinnamon aroma, they stop for a moment to think about how special they are."
1400 US Highway 61
Festus, MO 63028
1400 US Highway 61
Festus, MO 63028
Media Contact