November 19, 2018
ST. LOUIS - Dr. Srinevas Reddy is a hepatobiliary (liver) surgical oncologist who will be caring for patients at Mercy St. Louis and Mercy South. 
Dr. Reddy moved to St. Louis from Western New York in October 2018.  He earned his medical degree at the University of Wisconsin School of Medicine and Public Health, completed his general surgery residency at Duke University and his hepatobiliary surgical oncology fellowship at the University of Pittsburgh Medical Center.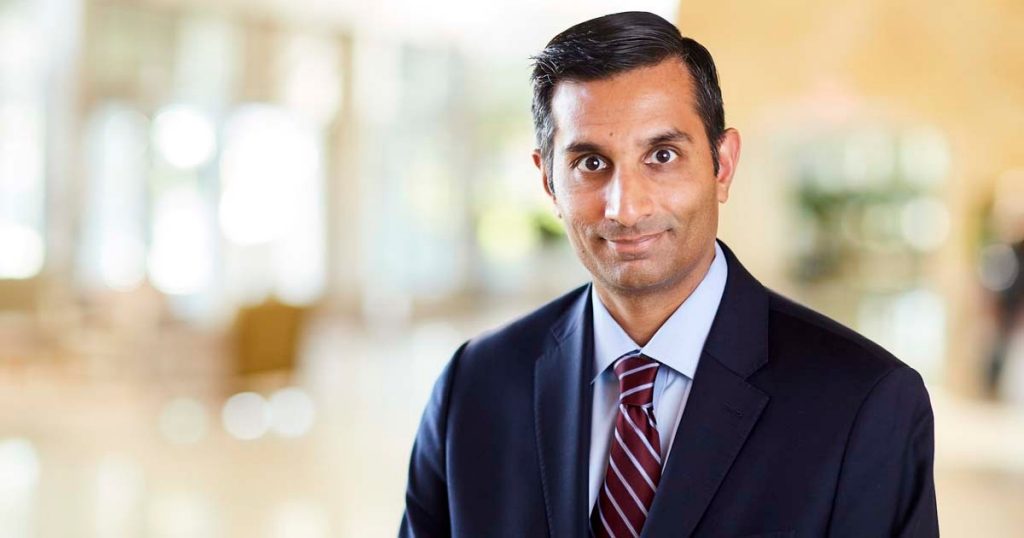 Dr. Srinevas Reddy joined Mercy Clinic Surgical Surgical Specialists.
Did you always know you wanted to be a doctor?
I did.  Being a doctor allows me to combine my passions of human biology and physiology, working with others as part of a team, and helping patients cope with and hopefully overcome complex diseases. 
What drew you to being a hepatobiliary (liver) surgeon?
The liver is a very complex organ that can be affected by multiple benign and malignant tumors. Also, the therapies for these complicated diseases often require a team approach from multiple disciplines. I love being a liver surgeon because of the variety of conditions I can help patients with and the opportunities to coordinate patient care with my colleagues.
What made you want to join Mercy?
The Mercy dictum of "Compassionate Care with Exceptional Service" is exactly how I approach caring for my patients. The integrated Mercy care system allows me the opportunity to provide accessible, convenient and excellent care to patients with complex diseases of the liver, gallbladder and bile duct.
Media Contacts
Bethany Pope
St. Louis, St. Charles, St. Louis - South, Troy, Festus