December 5, 2018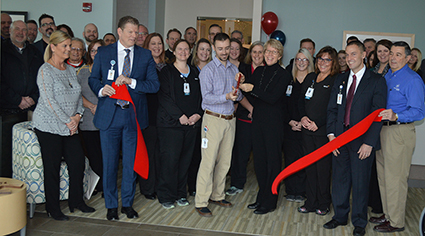 Father Chris Holtmann, pastor of Good Shepherd Catholic Church, presided at the blessing ceremony Tuesday morning for the new Mercy Clinic Primary Care – Hillsboro at 5194 Jeremiah Blvd., next to the Hillsboro Intermediate School campus.
Marsha Mertens, MD, and Fredric Melton, MD, welcomed the community including many members of the Hillsboro Chamber of Commerce, and representatives from Mercy Hospital Jefferson, Mercy Clinic South and Mercy Health Foundation Jefferson.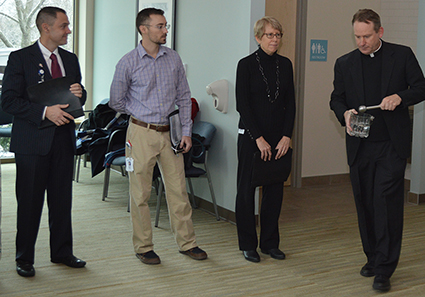 "We call upon the Father to bless this building," Father Holtmann said before sprinkling holy water on those in attendance and then the new facility. "By the grace of your holy spirit make this place a house of Mercy, a blessing and center of love, where physicians practice the art of healing wisely, where nurses and aides serve the sick with care, where the face of Christ is seen in the person of their brothers and sisters."
A full video of the ceremony is posted on the Mercy You Tube channel.
For more information call Mercy Clinic Hillsboro at 636-543-2328.
5194 Jeremiah Boulevard
Hillsboro, MO 63050
1400 US Highway 61
Festus, MO 63028
Media Contact