December 20, 2018
As part of its commitment to expanding access to health care and making that care more convenient, Mercy broke ground today on a new clinic at 2716 W. Republic Rd. in Springfield.
The new facility will replace the existing clinic next door. It will be larger, with 13,000 square feet and space for up to 10 providers. The clinic will include a full-service lab and imaging equipment, so patients have access to more services in a single location.
"We know we need to be ready where and when our patients need us," said Dr. Jennifer McNay, Mercy internal medicine doctor and vice president of primary care. "By expanding where our patients live and work, hopefully everyone will feel our presence when they need our services – whether that's for routine preventative care, or sick, complex needs."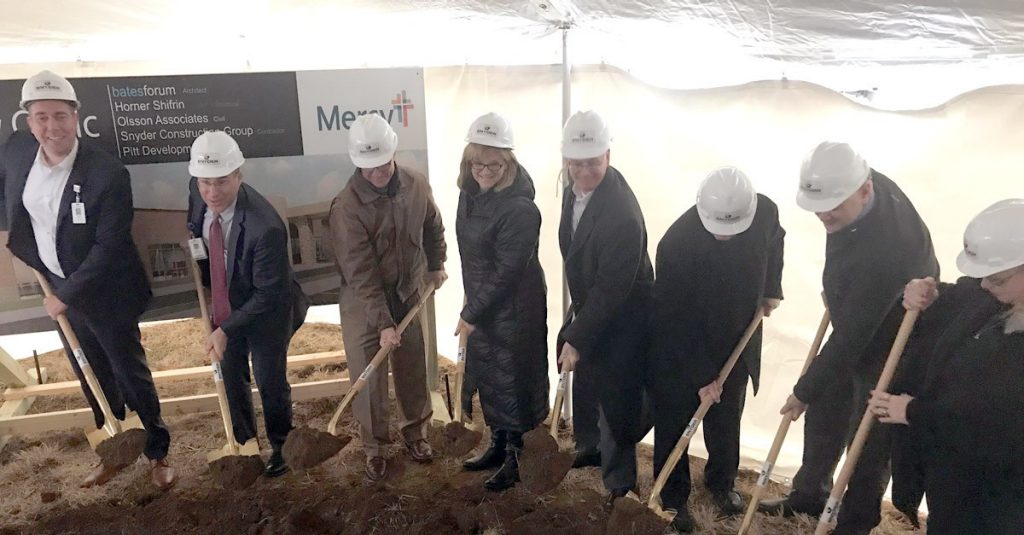 Mercy doctors, administrators and Msgr. Thomas E. Reidy break ground on the new Mercy clinic at Republic Road and Scenic Avenue in Springfield, Mo.
When the new clinic opens in fall of 2019, it will be Mercy's first newly built primary care clinic in Springfield in about 20 years. Along with this expansion, the health system recently opened two Mercy-GoHealth Urgent Care locations in the city, with another set to open on East Sunshine Street in January.
"We want to offer better care in more places for our patients," said Dr. Rob Cavagnol, president of Mercy Clinic Springfield. "If you need to see someone now, you can check out the wait times online for Mercy Go-Health, get in line before you even arrive, be seen quickly and get on your way. With this clinic, we're also expanding access to doctors who can monitor your health on a regular basis so they can catch minor symptoms before they become big issues."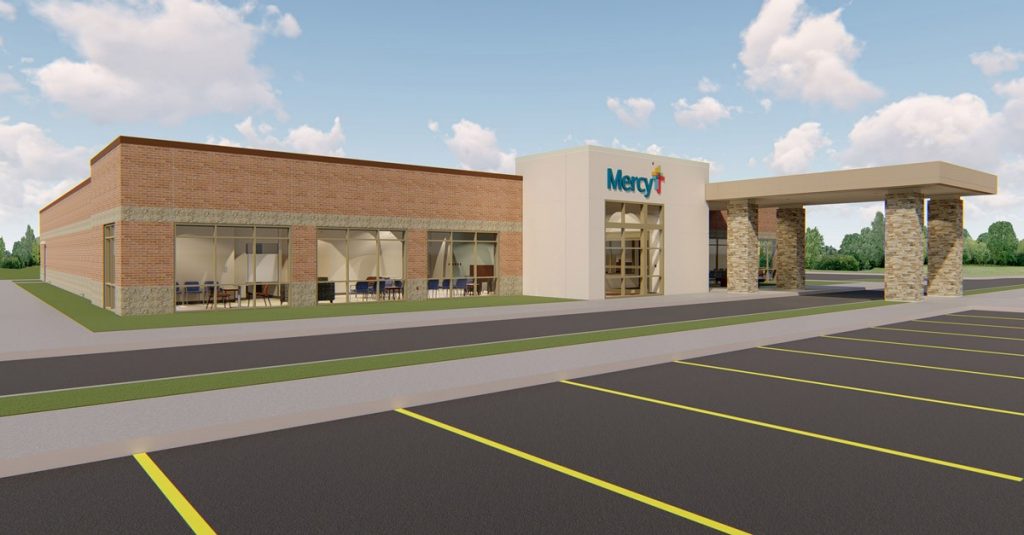 A rendering of the new Mercy clinic under construction at Republic Road and Scenic Avenue in Springfield, Mo.
As part of today's ceremony, Msgr. Thomas E. Reidy, Chancellor of the Springfield-Cape Girardeau Diocese and pastor of St. Elizabeth Ann Seton Catholic Church, blessed the ground and the site for the new clinic. Mercy is investing about $5.8 million in building the new facility and has plans to hire five new providers and relocate five others. 
Access Mercy's Award-Winning Care
Media Contacts
Sonya Kullmann
Branson, Cassville, Lebanon, Mountain View, Rolla, Springfield, Aurora