May 7, 2018
When 19-year-old Landri Zink went to the emergency department at Mercy Hospital Ardmore, she had no idea the connection she would form with one of the nurses on duty who helped save her life.
A week earlier, Zink began having breathing problems, chest and back pains, and a wet cough that got progressively worse. Before long, she could no longer catch her breath.
When her parents took her to the hospital, doctors immediately ordered chest X-rays and scans to get a closer look at her lungs.  
From the get-go, Zink and her parents felt a connection to her nurse, Melissa Bazzrea Smith, who provided clear communication and a reassuring presence.
"She treated me like her own kid while I was there," said Zink. "If it wasn't for her, I may have lost my life."
Through every step of Zink's journey, Smith was by her side.
"I knew Landri and her parents were depending on me and I couldn't let them down," said Smith.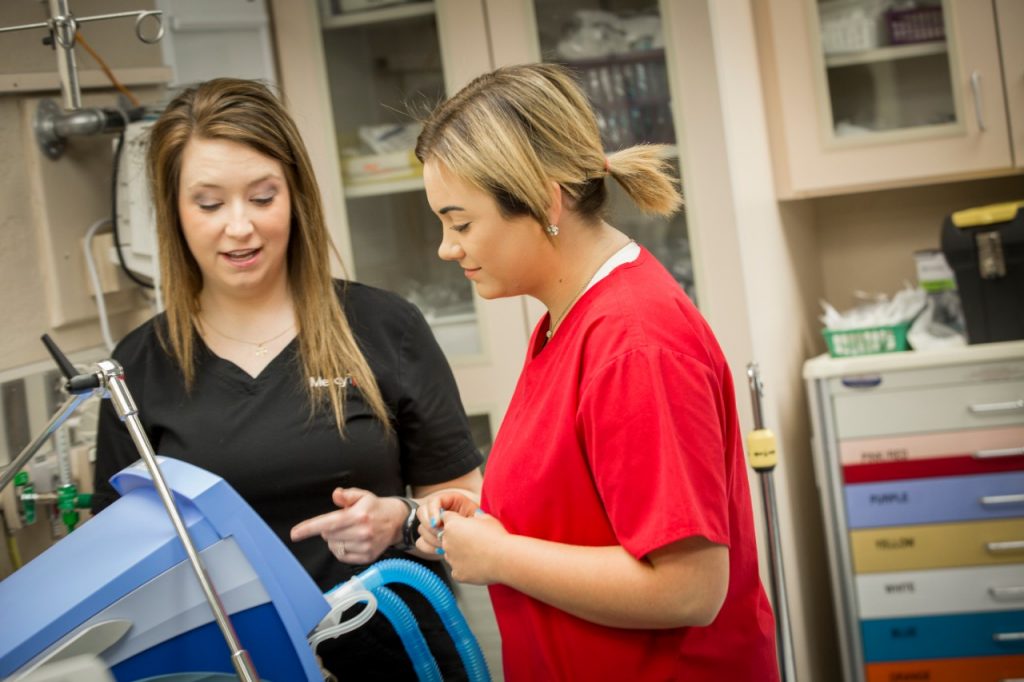 Zink was transferred to Mercy Hospital Oklahoma City where she stayed for six days - four of those days in the intensive care unit while she was in critical condition. Doctors determined that she had pneumonia - an infection of the lungs.
About a month later, Zink and Smith ran into each other at a local hair salon.
"I started crying and she started crying and we hugged," said Smith. "We exchanged numbers and have stayed in touch since."
As a freshman in college, Zink hopes to pursue a career in nursing. She spoke with Smith about her career aspirations. Smith shared her own journey to nursing which included volunteering at the hospital as a teenager and an eight-year career as a nurse technician before graduating from nursing school.
Thanks to her experiences as a patient, Zink now knows she wants to become an ER nurse like her new mentor.
"It makes me feel great that Landri wants to be an ER nurse," said Smith. "It's a reminder of why I do what I do, which is helping people and saving lives. I was inspired by my Mimi (grandma) to become a nurse and hopefully I can inspire more people to pursue nursing."
Working at Mercy
Nursing Careers at Mercy
We're a team and love working that way. Bring your unique talents to make a difference in people's lives
Nurse Residency and Fellowship Programs
Mercy, named one of the top five large U.S. health systems in 2018, 2017 and 2016 by Watson Health, an IBM company, serves millions annually. Mercy includes more than 40 acute care and specialty (heart, children's, orthopedic and rehab) hospitals, 800 physician practices and outpatient facilities, 44,000 co-workers and 2,100 Mercy Clinic physicians in Arkansas, Kansas, Missouri and Oklahoma. Mercy also has clinics, outpatient services and outreach ministries in Arkansas, Louisiana, Mississippi and Texas. In addition, Mercy's IT division, Mercy Technology Services, supply chain organization, ROi, and Mercy Virtual commercially serve providers and patients in more than 20 states coast to coast.

Media Contacts