May 8, 2018
As a charge nurse on one of Mercy Hospital Springfield's cardiac units, Monica Daugherty is responsible for leading her team and making sure patients' needs are met. It's a job she does very well all the time, but one instance in particular inspired a co-worker to nominate her for a DAISY Award. Here's that nomination:
A nurse on her team needed to speak to a patient who had received some devastating news.  He had not taken it well, but held his composure until his family had left.  He was quite distraught and sobbing alone in his room as Monica entered the room. She spent the next 45 minutes explaining his diagnosis to him, and repeating as necessary until he completely understood what the next phase would be.  She answered his questions, holding his hand and being quite present in the moment.  Monica showed this patient incredible compassion and dignity.  She treated him as if he were her only patient, and as if he were her loved one.  Her words were delivered with thoughtfulness, and a quiet calm so needed in this situation.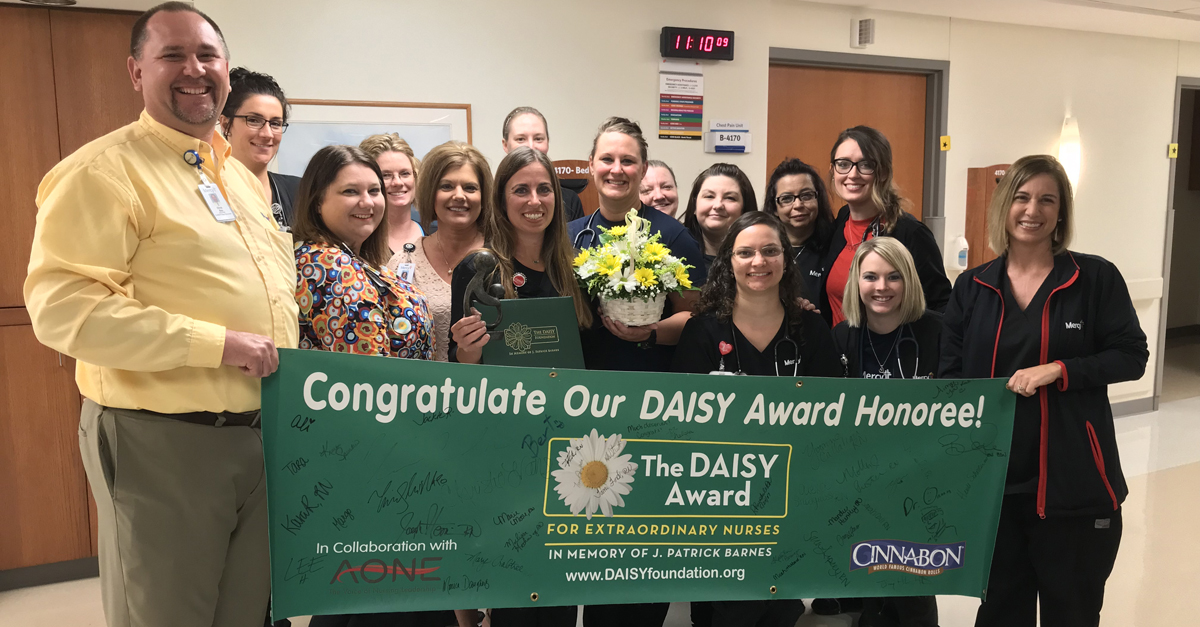 I rounded with her the next day, and as we entered the room, his wife was present.  She greeted Monica so warmly, thanking her again for the time and attention she gave her husband.  She stated it meant so much to her and her family that Monica was able to be there for him when they could not, giving him the respect he so greatly deserved.  She knew the road would not be easy, but had peace of mind understanding exactly what to expect, thanks to her.  She wanted us to know that it may have been another day in the office for us, but for them, it was everything.  Every room I rounded in, if they knew Monica, they lit up when they saw her.  The common feedback I received from each patient was Monica made them feel like they were the only patient on the floor, which was her compassionate focus for their needs.  Having had more time to spend with Monica on her floor, I see her heart is truly to serve her patients and this ministry.  Each floor has its own set of challenges, however Monica meets them with a positive attitude, always up for doing what is best for the patient.  She has become a champion for our service dimension goals, knowing they are what is best for the patient and therefore the best practice.  Monica sets a positive example for her team, and is truly the very definition of what a DAISY nurse should be.  I could not think of someone more worthy, and I for one am honored to serve with her.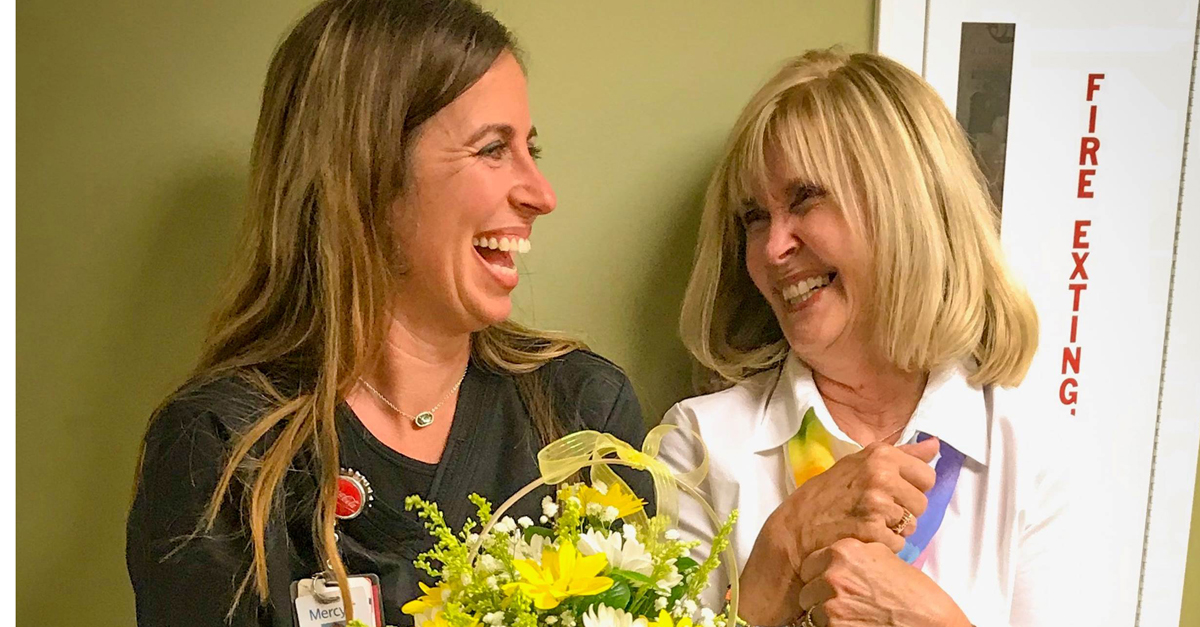 Media Contacts
Sonya Kullmann
Berryville, Branson, Cassville, Lebanon, Mountain View, Rolla, Springfield, Aurora