May 9, 2018
By Mercy's Todd Nighswonger
Shirley Bearden once had trouble walking even short distances because of her weight. After losing 160 pounds, now she runs marathons.
"To go from being short of breath after walking to my mailbox to running 26.2 miles in a marathon is amazing," said Bearden, 62, who lives in Fort Smith, Arkansas – the state with the third-highest adult obesity rate in the nation.
"I cried so hard after I finished my first half marathon and first marathon because they are accomplishments I never saw in my future before bariatric surgery."
In 2010, Bearden had a body mass index (BMI) of 48. A BMI of 19-24 is considered healthy, while anything from 40-54 is deemed extremely obese.
If being labeled "morbidly obese" wasn't enough of a red flag, other medical conditions were.
"I ended up in the hospital," said Bearden, a former insulin-dependent diabetic with high blood pressure and sleep apnea. "I didn't know the asthma was weight-related."
Up to that point, Bearden declined her doctor's recommendation to have bariatric surgery. "I'd think, 'It's just weight. I can lose it,'" she said.
Bearden's health continued to deteriorate. One day she was so short of breath walking from the parking lot into work as a Mercy nurse that she was sent to the emergency department and admitted to the intensive care unit.
 "I didn't think I was going to live to see 60," recalled the 30-year health care veteran. "My doctor said, 'Shirley, I don't know whether we can keep you alive another year.'"
Bearden finally decided to have gastric-bypass surgery at the age of 54. In the process of losing 160 pounds, she wanted to get in better physical shape.
She started walking from her front door to the mailbox. "That was far as I could go," she said. Eventually, she worked her way up to walking 5 miles.  
By 2012, two years after surgery, she was running in races. To date, she has run in almost 30 half marathons, as well as eight marathons.
"I talk about myself like I'm two different people," Bearden said. "I am no longer asthmatic and take no medication at all. I went from not having a future to living a phenomenal life."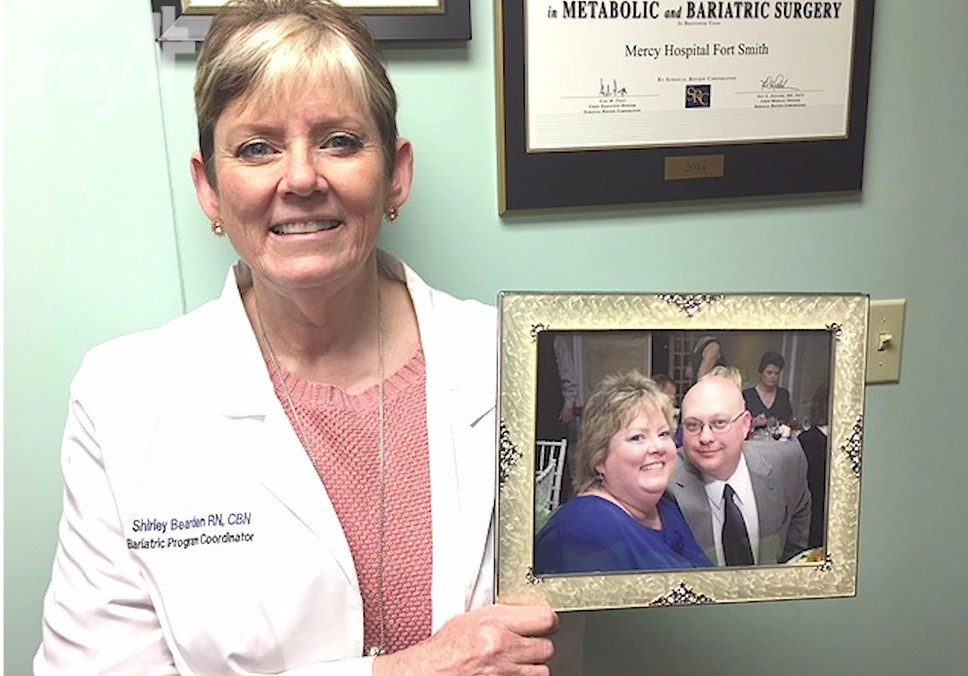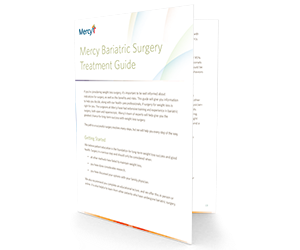 One in three American adults struggle with obesity and that's bad for their health. Obesity increases your risk for heart attack, stroke, diabetes, and other serious health conditions.
Chances are you know someone living with obesity and the struggles that often accompany it. For many of these people, weight loss surgery can help. Studies show that following surgery patients are healthier, with fewer obesity-related conditions. Often they report improvements in their lifestyle and relationships.  Bariatric surgery provides a way for them to lose weight and regain their health.
Choosing to have a bariatric procedure is a serious, life-altering decision. At Mercy, we think it's important for patients to understand the benefits, risks and outcomes of various weight loss procedures; so they can make an informed decision.
If you or someone you love has been living with chronic illnesses associated with obesity, our free guide can help. Download it now and take the first step toward a healthier tomorrow. 
More Life-Changing Stories at Mercy
Am I Eligible for Weight Loss Surgery?
Bariatric surgery is a great way to help build a healthy lifestyle, but it's not for everyone. For weight loss surgery to be a viable option, patients must meet the following criteria:
You're 100 pounds or more over your ideal weight and have one of the following conditions:
A body mass index, or BMI, between 35 and 40, and

Diabetes
Sleep Apnea
High Blood Pressure
Your weight is causing health problems

Or have a BMI of 40 or more and none of the above health conditions.
Disclaimer: Surgery may be associated with its own set of problems, such as infection, poor wound healing, and rarely even death. Therefore, you and your surgeon should carefully discuss the risks of your current health condition compared to the risks and benefits of surgery.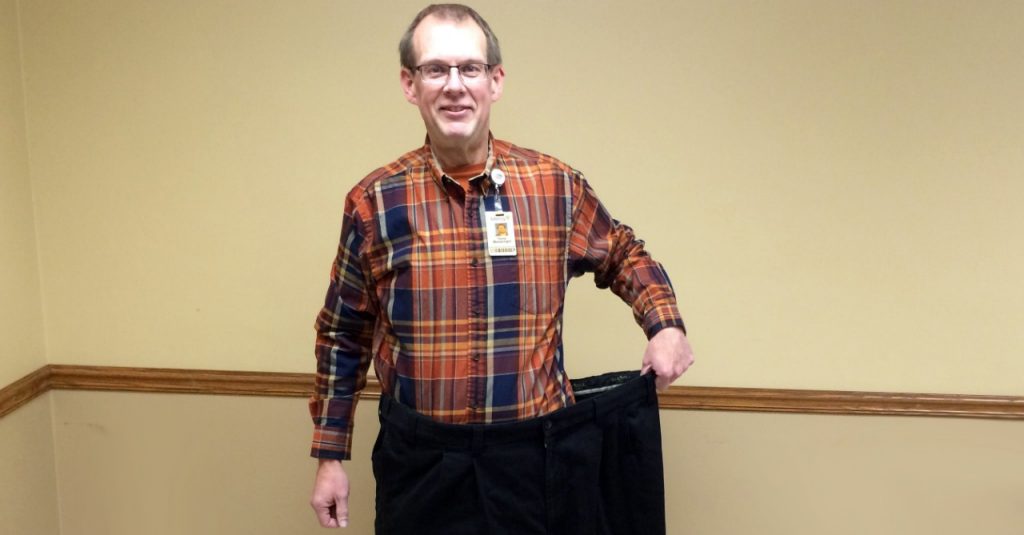 With Mercy's help, Terry Messenger lost 240 pounds. Have your own story you'd like to share? Send Mercy a message at www.Facebook.com/FollowMercy.
Bariatrics is simply the field of medicine focused on obesity, its causes, prevention and treatments. Bariatric surgery is divided into two different approaches to helping treat obesity: restrictive, where the stomach's size and capacity are reduced, and malabsorption, where the stomach's ability to absorb calories and nutrients is reduced.
At Mercy Bariatrics our team of leading experts is ready to help you meet your weight loss and health goals. We provide a variety of surgical procedures including gastric bypass, gastric sleeve and gastric banding. We also offer intragastric balloons, a temporary, non-surgical weight loss solution that may be right for you. In addition to your primary care physician, we call on our psychologists, dietitians, physical therapists, cardiologists and surgeons to ensure your success. Bariatric surgery is just one part of your lifelong commitment to better health, but we're here to help.
Resources
Mercy, named one of the top five large U.S. health systems in 2018, 2017 and 2016 by Watson Health, an IBM company, serves millions annually. Mercy includes more than 40 acute care and specialty (heart, children's, orthopedic and rehab) hospitals, 800 physician practices and outpatient facilities, 44,000 co-workers and 2,100 Mercy Clinic physicians in Arkansas, Kansas, Missouri and Oklahoma. Mercy also has clinics, outpatient services and outreach ministries in Arkansas, Louisiana, Mississippi and Texas. In addition, Mercy's IT division, Mercy Technology Services, supply chain organization, ROi, and Mercy Virtual commercially serve providers and patients in more than 20 states coast to coast.

Media Contacts