January 8, 2019
Nearly 50 people attended the blessing ceremony and grand opening celebration at 3 p.m. on Monday, Jan. 7, for the new Mercy Clinic Primary Care – Barnhart at 1717 Catlin Drive near Highway M.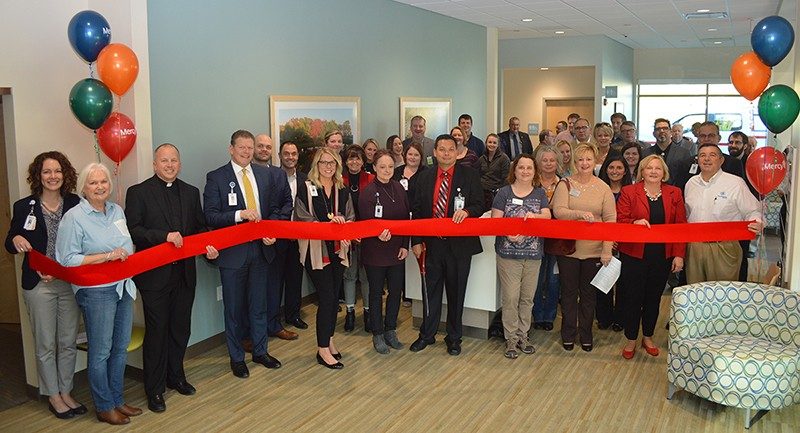 Dr. Alan Sandidge hads the honors of cutting the ribbon at the new Mercy Clinic Primary Care - Barnhart.
Father Daniel Shaughnessy from St. Joseph Catholic Church led the ceremony with reading from the Gospel of Matthew and a prayer of blessing for the building, and the patients and providers who would serve the facility for years to come.
"Recognizing God's goodness and the goodness of the healing ministry of Jesus that will take place here, I would just like to offer a few words and prayer of blessing," Father Shaughnessy said. "We pray that the Holy Spirit may guide each and every one of you and that you may truly be Christ to each other."
Following a welcome from Mercy Hospital Jefferson President, Eric Ammons, introducing the program with an explanation of why Mercy blesses its new buildings, President of Mercy Clinic South, Dr. Jeff Ciaramita, opened the ceremony with a call to prayer.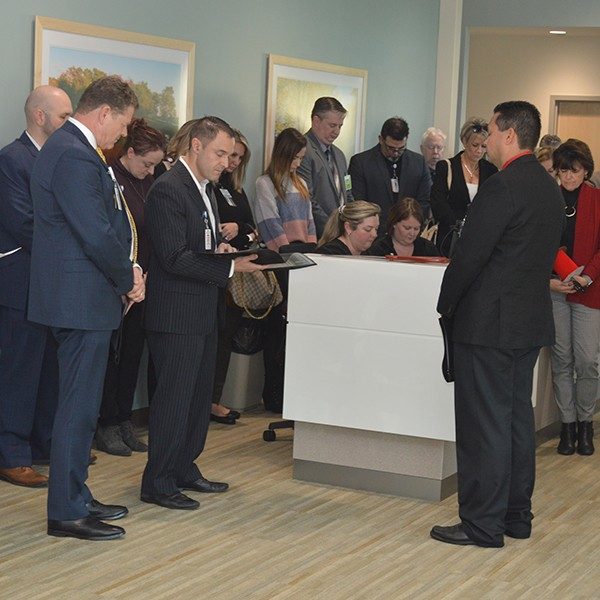 President of Mercy Clinic South, Dr. Jeffrey Ciaramita, reads the opening prayer during the blessing ceremony in Barnhart.
"We give thanks for the gifts of those who made this day possible," Dr, Ciaramita said. "We hold in our hearts all those in this community who desire good health and those who seek relief from illness and suffering."
Alan Sandidge, MD, began seeing patients in the new clinic on Monday morning. He transferred his practice from Mercy Clinic Family Medicine – Richardson Square in Arnold to the Barnhart location. Board certified in Family Medicine, Dr. Sandidge earned his medical degree and completed his residency at Saint Louis University School of Medicine.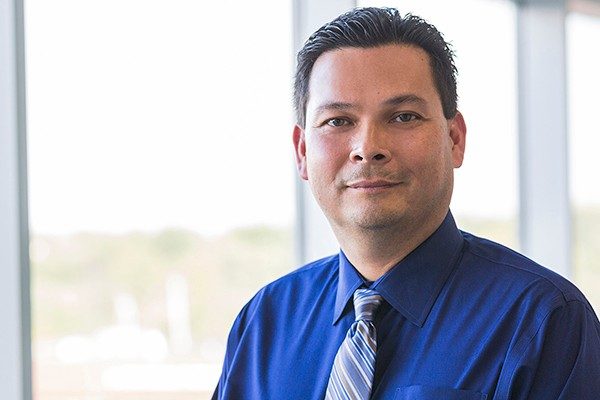 Alan Sandidge, MD, now sees patients at the new Mercy Clinic Primary Care - Barnhart.
Sara Lee, Director of Mission for Mercy Jefferson explained the symbolism of the Mercy crosses on display in the new clinic. The full blessing ceremony is available for viewing on the Mercy YouTube channel.
Among the many attendees were County Executive Dennis Gannon, who also serves on the Mercy Hospital Jefferson board of directors, Mercy Hospital Board Chair Tonda Breeze, Jefferson County Councilman for the Barnhart area Charles Groeteke, state Representative Dan Shaul, and state Senator Paul Wieland. Representatives from the Rock Township Ambulance and Antonia Fire Protection districts attended along with members of the Mercy Health Foundation Jefferson board, Mercy Clinic administration, the Arnold and Twin City Area chambers of commerce, and several area residents.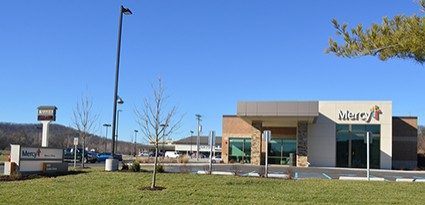 The new Mercy Clinic Primary Care - Barnhart is located at 1717 Catlin Drive.
The new telephone number for Mercy Clinic Barnhart is 636-741-3233. For more information visit the new location website. 
Media Contact