February 15, 2019
Congratulations to Mary Huch, Emergency Department, for earning the latest Daffodil Award for outstanding, compassionate care provided in support of our nurses.
Mary was nominated for her selfless act to help a patient. The nomination reads: "A patient's hearing aid battery ran out and social work needed to complete a 30 minute assessment. Mary informed them she wore hearing aids. She had patient take out their hearing aids to check battery size and then replaced the patient's battery with one of her own personal batteries to assure patient received the best care possible."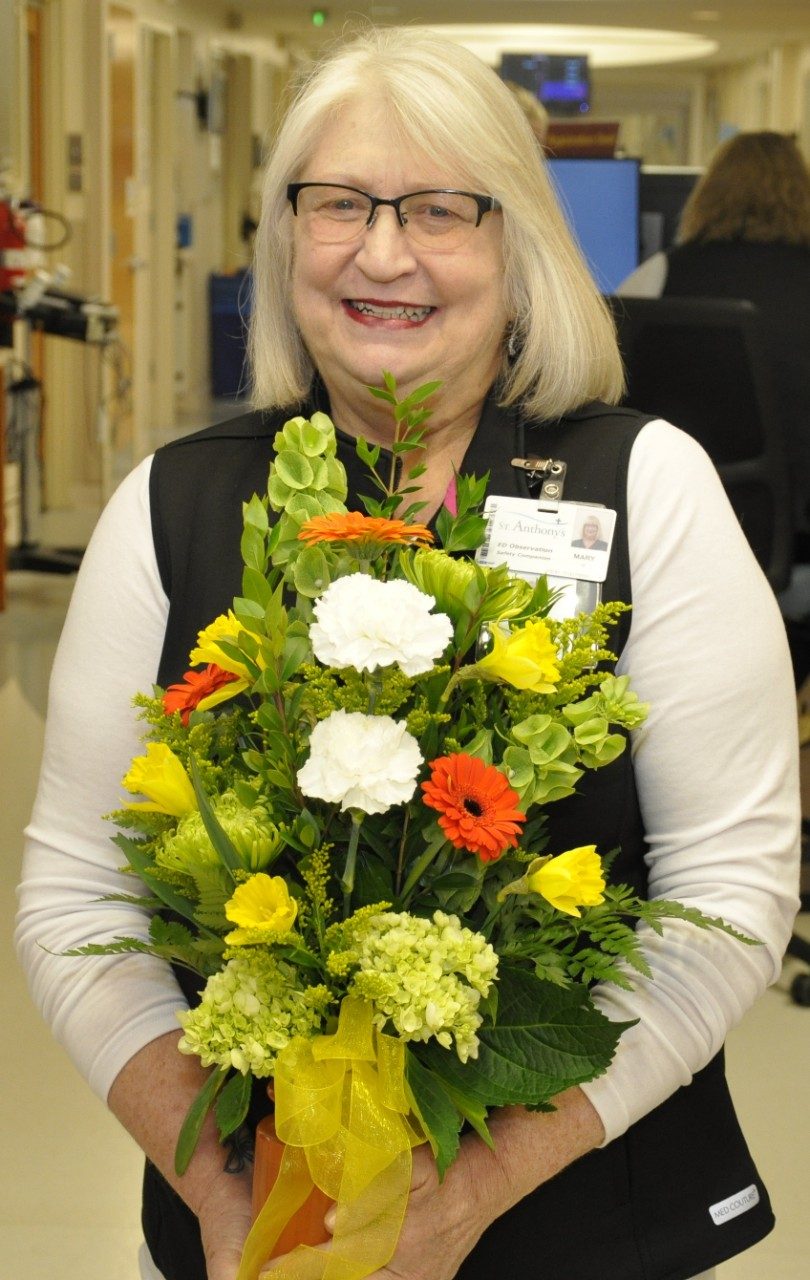 Mary Huch, Emergency Department, was honored with a Daffodil Award for her selfless act to help a patient at Mercy Hospital South.
The Daffodil Award is a program at Mercy Hospital South to honor and celebrate co-workers outstanding, compassionate care in support of the nursing team. Each month, Mercy Hospital South nursing leaders choose an award winner from nominations submitted by patients, visitors and co-workers.
Media Contact
Joe Poelker
St. Louis, St. Louis - South, Festus, Troy