February 28, 2019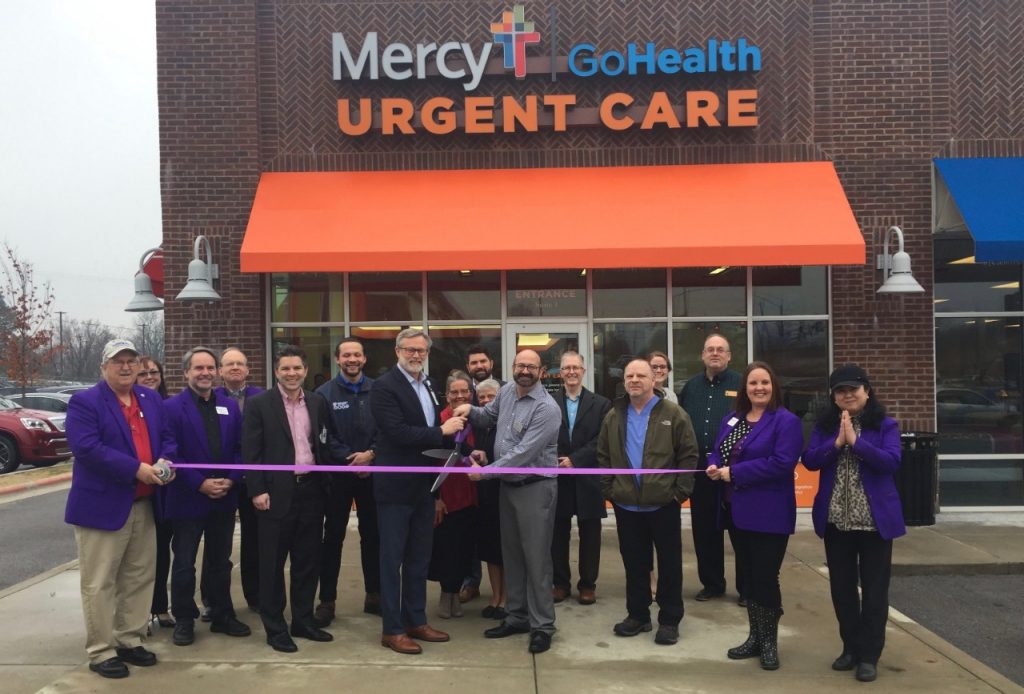 Mercy and GoHealth officials cut the ribbon at the Fayetteville center.
Mercy-GoHealth Urgent Care will open a new state-of-the-art urgent care center in Fayetteville on Monday, March 4, at 3391 N. College Ave., No. 1, further expanding its footprint in Arkansas.
This will be the third center in the state, following center openings in Rogers and Springdale. GoHealth Urgent Care, one of the country's largest and fastest growing urgent care companies, and Mercy, one of the most innovative health systems in the U.S., have established 16 more urgent care centers in St. Louis and Springfield, Missouri, and Oklahoma in just the past 10 months.
"We're pleased with the success of this partnership with GoHealth because it's helping us fulfill our mission to meet patients where they are with convenient, compassionate and quality care," said Dr. Steve Goss, president of Mercy Clinic.
After a blessing and ribbon-cutting at 2 p.m. Thursday, the Mercy-GoHealth Urgent Care center in Fayetteville off U.S. 71 Business south of Millsap Road, will open its doors four days later to patients in need. The new, innovative center offers simple online check-in and pre-registration access, as well as walk-in availability, spacious rooms, onsite test and lab capabilities, and mobile X-ray.
Mercy-GoHealth Urgent Care centers welcome patients year-round, seven days a week, from 8 a.m. to 8 p.m. Monday through Friday, and 9 a.m. to 5 p.m. Saturday and Sunday. The centers treat adults and children 6 months and older with non-life-threatening illnesses and injuries such as colds, flu, fever, asthma, allergies, emphysema, minor skin lacerations, cuts, burns, urinary tract infections, fractures, sprains and strains. Mercy-GoHealth Urgent Care accepts most commercial insurance plans.
"We are thrilled to expand our Northwest Arkansas presence and to enter the Fayetteville market with Mercy," said Todd Latz, CEO of GoHealth Urgent Care. "This community deserves effortless access to high-quality, consumer-focused care that is fully integrated into the broader health care continuum."
Mercy-GoHealth Urgent Care is on track to launch more than 30 urgent care centers across Mercy's service area by year-end. Information about each existing location, as well as future locations, can be found at www.gohealthuc.com/Mercy.
GoHealth Urgent Care is one of the country's fastest-growing and largest urgent care companies. At GoHealth Urgent Care, we provide unparalleled experiences that are effortless, personal and connected through partnerships with market-leading health systems and our communities as a whole. GoHealth Urgent Care operates more than 120 urgent care centers in the New York metropolitan area, the Portland, Oregon-Vancouver, Washington metropolitan area, the San Francisco Bay Area, Hartford and South Eastern Connecticut, Winston-Salem and Charlotte, North Carolina, St. Louis and Springfield, Missouri, Northwest Arkansas, and Oklahoma City, Oklahoma. GoHealth Urgent Care is a d/b/a of Access Clinical Partners, LLC, a TPG Growth portfolio company. TPG Growth is the middle market and growth equity investment platform of TPG, which has more than $103 billion of assets under management. To learn more, please visit www.gohealthUC.com.
Mercy, named one of the top five large U.S. health systems in 2018, 2017 and 2016 by IBM Watson Health, serves millions annually. Mercy includes more than 40 acute care, managed and specialty (heart, children's, orthopedic and rehab) hospitals, 900 physician practices and outpatient facilities, 45,000 co-workers and 2,400 Mercy Clinic physicians in Arkansas, Kansas, Missouri and Oklahoma. Mercy also has clinics, outpatient services and outreach ministries in Arkansas, Louisiana, Mississippi and Texas. In addition, Mercy's IT division, Mercy Technology Services, supply chain organization, ROi, and Mercy Virtual commercially serve providers and patients in more than 20 states coast to coast.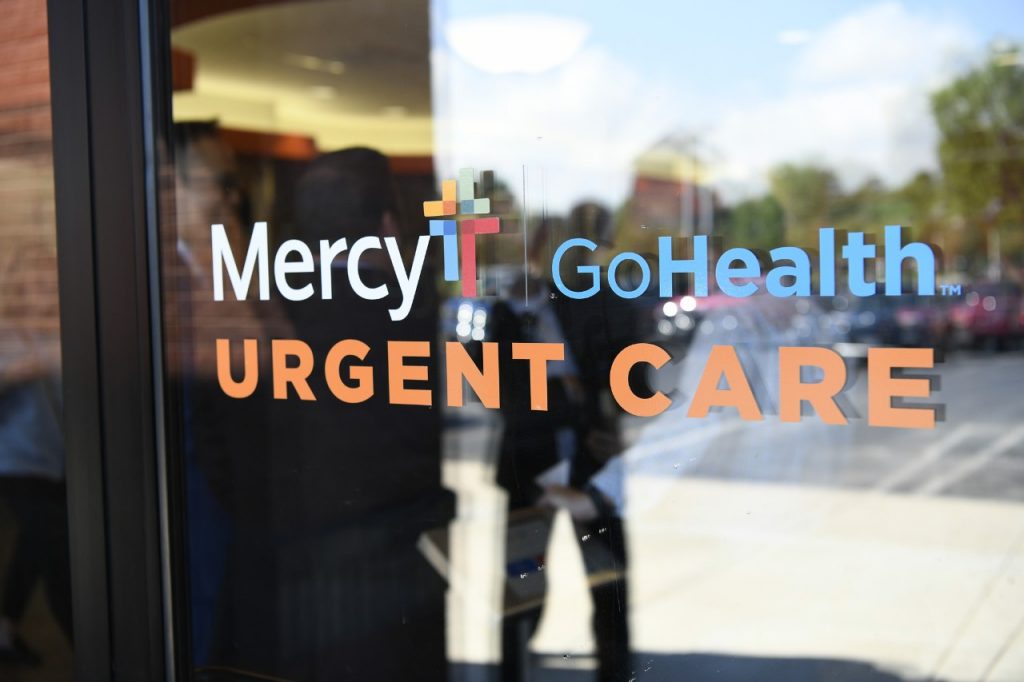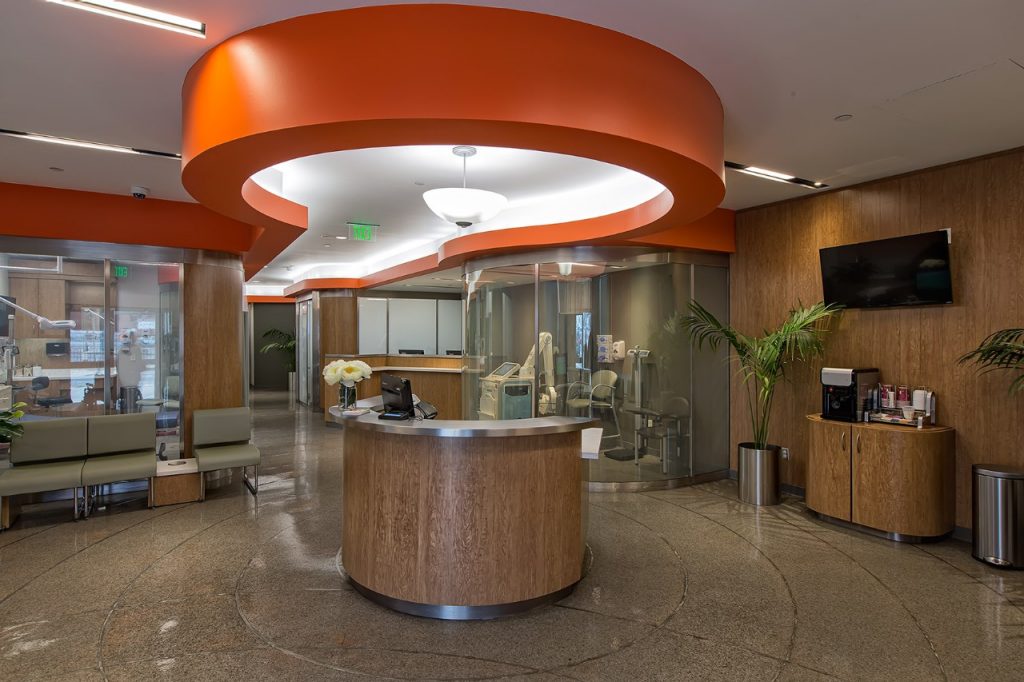 An example of a recent GoHealth location.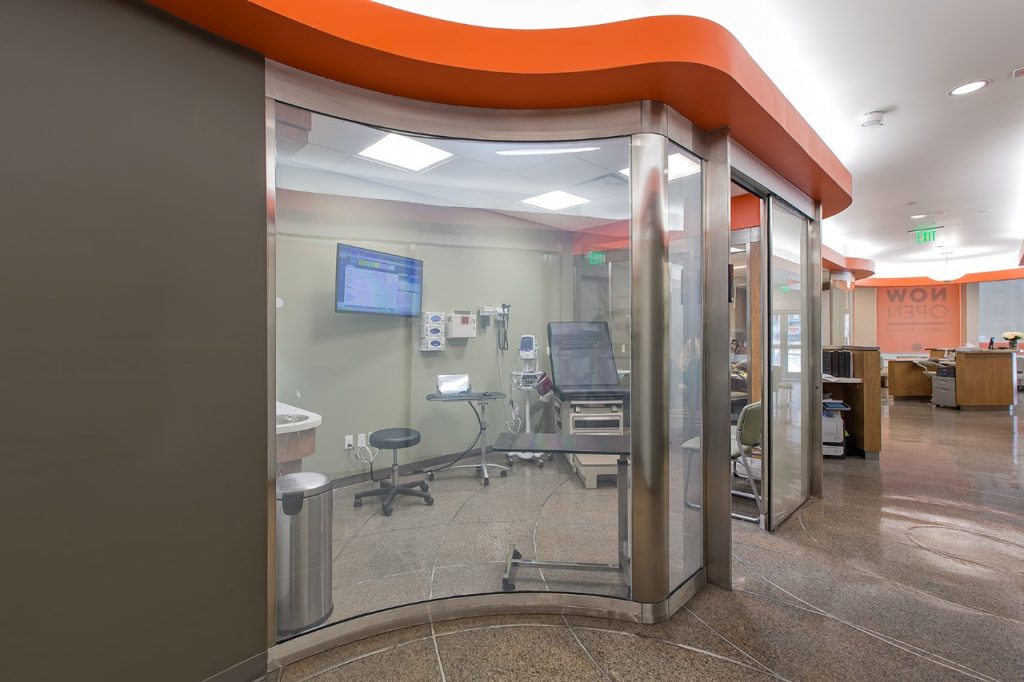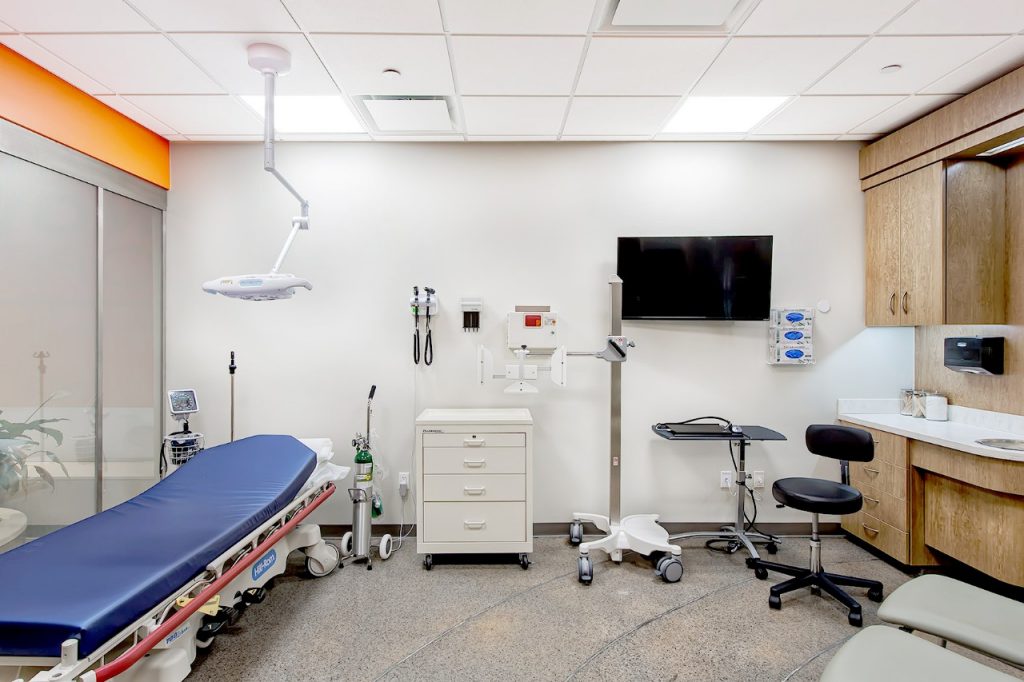 Media Contacts