March 4, 2019
With the new all-private room patient tower and expanded Mercy Clinic now open and serving patients, Mercy Hospital Jefferson is seeing its need for auxiliary volunteers expand as well.
While all helping hands are always welcome, additional assistance is needed in the Mercy Gift Shop with special emphasis on evening and weekend shifts.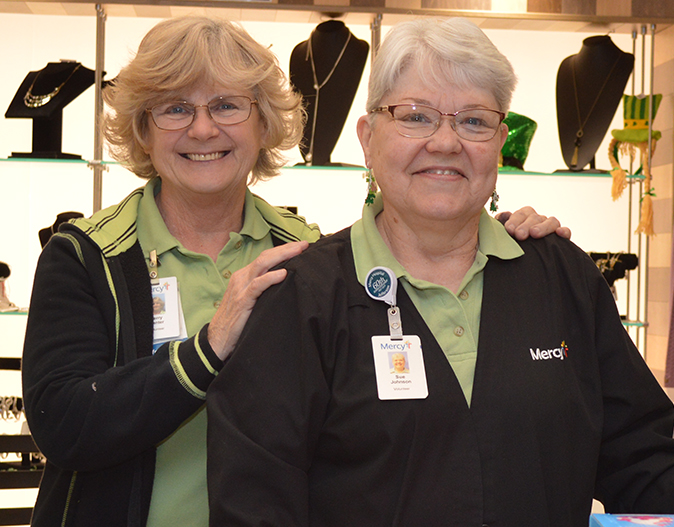 A new online application option has been added for those who are interested in giving back to the community through volunteering. To find the online application go to https://bit.ly/JeffAuxiliary18 or for more information call Volunteer Services manager Alicia Peters at 636-933-1684 or email Alicia.peters@mercy.net.
Additional volunteers are also needed in the Pastoral Care Department providing assistance to the chaplains who serve patients, visitors and co-workers at Mercy Jefferson. For information call Pastoral Care Manager Richard Hadley at 636-933-1325.
Media Contact