April 2, 2019
As many people in small towns know, you don't always have to be the biggest to be the best.
Mercy Hospital Cassville is proving that's true once again, as it brings home the "Award of Distinction" from PRC, a health care research organization that's responsible for the patient surveys you receive after a hospital stay or doctor's visit. Only 12 other hospitals in the nation scored as high as Mercy Hospital Cassville when patients rated the quality of their care.
Nicki Gamet, hospital administrator, says the credit goes to the co-workers who always add that hometown, personalized touch with the care they provide – even when the patient isn't from the area. "They go above and beyond to make each person feel special," Gamet said. "They've provided patients with clothing, assisted them in getting utility payments set up so they can go home to heat, water and electricity. They've planned birthday and anniversary celebrations. They really believe in the idea of caring for the whole person – mind, body and spirit."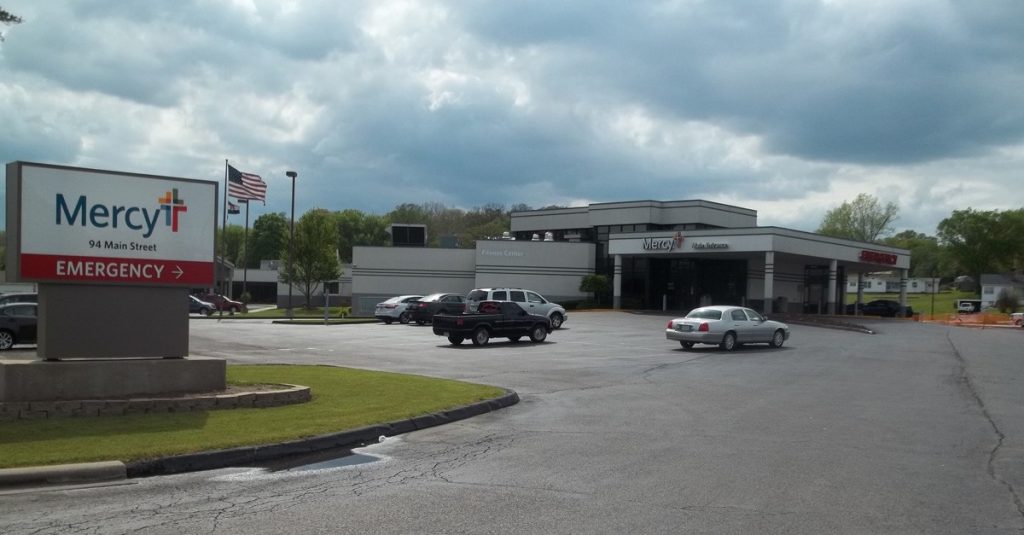 With a state park a few miles down the road, Mercy Hospital Cassville sees its fair share of patients who are visitors. It's ready to respond to their needs with everything from a 24/7 emergency room to access to specialists via telemedicine, which is a secure video link that enables patients to be seen virtually should the need arise. Other Mercy specialists, like cardiologists and podiatrists, regularly visit the community to keep patients from having to travel to get specialty care, and the hospital offers rehabilitation services that include occupational and physical therapy, speech pathology, and cardiac and pulmonary rehab.
Last summer, Mercy Hospital Cassville earned a similar award from the National Rural Health Association. As part of Mercy, it's recognized as one of the Top 5 Large U.S. Health Systems for the third year in a row by IBM Watson Health.
"It all comes down to our wonderful physicians and co-workers," Gamet said. "The care they provide is not only high quality – it's like being wrapped in a warm hug, too. Our community is truly blessed to have them serving here."
Media Contacts
Sonya Kullmann
Branson, Cassville, Lebanon, Mountain View, Rolla, Springfield, Aurora