April 9, 2019
Mercy Hospital Lincoln is proud to welcome Danielle Gallet, a Cedar Rapids, Iowa, native, as its new registered dietitian.
"I grew up on a small farm where I was raised with an understanding of where food comes from. As I really began to love cooking and baking, I learned about the nutrition behind different ingredients and was intrigued," said Gallet. "I find nutrition to be absolutely fascinating; it brings to life the chemistry and biology that we learn about in school and gives real value to our food choices. Learning about nutrition is so empowering, for it allows people to impact the trajectory of their future health in a significant way, and it's a privilege to be a part of that change."
Nutritional counseling is available at Mercy Hospital Lincoln by referral from your doctor. Danielle will work with you to create a diet plan to meet your needs and fulfill your doctor's orders. This is a one-on-one appointment; however, you may bring someone with you, especially if he or she helps with cooking or grocery shopping.
Gallet previously served as a clinical dietitian at the Iowa City VA where she was responsible for an inpatient medicine team and the outpatient oncology clinic/chemotherapy suite. "It was a real honor working with the veterans," Gallet said.
Being an active member of the community is important to Danielle, as she was very involved with her parish in Iowa, where she taught confirmation to high school freshmen.
Gallet earned a bachelor's degree from Iowa State University and completed her dietetic internship at the St. Louis VA. She is credentialed as a registered and licensed dietitian.
For more information about dietitian services, call (636) 528-3494.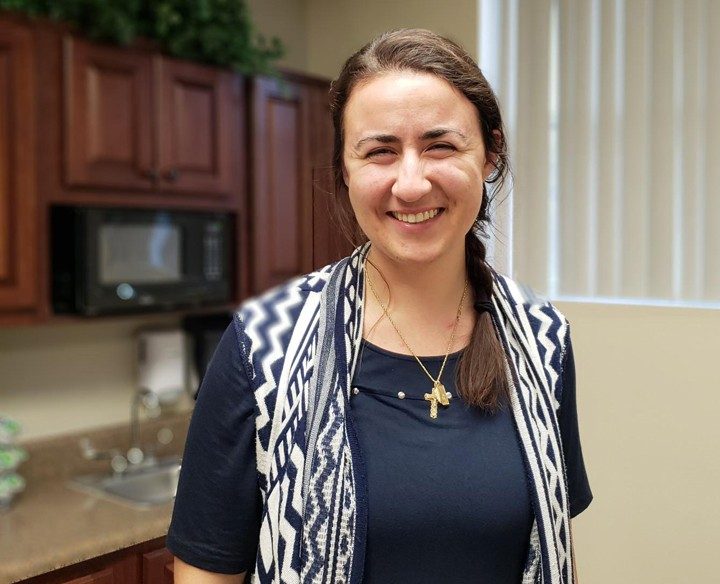 Dietitian Danielle Gallet, brings a new, unique perspective to nutritional services for men and women to Lincoln County.
Media Contact