May 17, 2019
Mercy Hospital Joplin was among only 832 hospitals nationally awarded an A from The Leapfrog Group's spring 2019 Hospital Safety Grade.
The designation recognizes Mercy's efforts in protecting patients from harm and meeting the highest safety standards in the United States.
The Safety Grade assigns A, B, C, D and F letter grades to hospitals nationwide based on their performance in preventing medical errors, infections and other harm among patients in their care. Those scores were announced by The Leapfrog Group, a national nonprofit patient safety advocate.
"It's an honor to work with such devoted and caring co-workers and physicians, and this designation from Leapfrog recognizes their devotion to patient safety," said Gary Pulsipher, president of Mercy Hospital Joplin. "Mercy has always been founded on treating every individual we serve with compassion and excellence. We will continue to pursue that goal with each patient and family who comes to Mercy for their care." 
Leapfrog's Hospital Safety Grade recognizes hospitals that focus on advancing patient safety.
"Hospitals that earn an 'A' grade are making it a priority to protect patients from preventable medical harm and error," said Leah Binder, president and CEO of The Leapfrog Group.
Developed under the guidance of a national expert panel, the Leapfrog Hospital Safety Grade uses 28 measures of publicly available hospital safety data to assign grades to more than 2,600 U.S. hospitals twice per year. The Hospital Safety Grade's methodology is peer-reviewed and fully transparent. Results are free to the public.
To see Mercy's full grade details and to access patient tips for staying safe in the hospital, visit www.hospitalsafetygrade.org and follow The Leapfrog Group on Twitter and Facebook.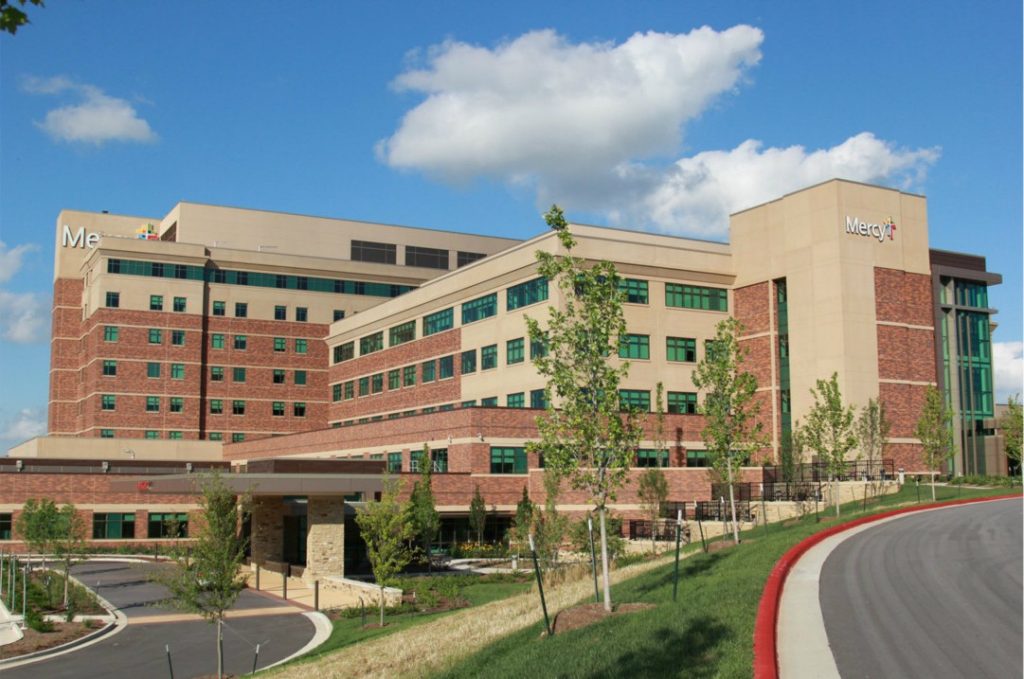 About The Leapfrog Group
Founded in 2000 by large employers and other purchasers, The Leapfrog Group is a national nonprofit organization driving a movement for giant leaps forward in the quality and safety of American health care. The flagship Leapfrog Hospital Survey collects and transparently reports hospital performance, empowering purchasers to find the highest-value care and giving consumers the lifesaving information they need to make informed decisions. The Leapfrog Hospital Safety Grade, Leapfrog's other main initiative, assigns letter grades to hospitals based on their record of patient safety, helping consumers protect themselves and their families from errors, injuries, accidents, and infections.
About Mercy

Mercy, named one of the top five large U.S. health systems from 2016 to 2019 by IBM Watson Health, serves millions annually. Mercy includes more than 40 acute care, managed and specialty (heart, children's, orthopedic and rehab) hospitals, 900 physician practices and outpatient facilities, 45,000 co-workers and 2,400 Mercy Clinic physicians in Arkansas, Kansas, Missouri and Oklahoma. Mercy also has clinics, outpatient services and outreach ministries in Arkansas, Louisiana, Mississippi and Texas. In addition, Mercy's IT division, Mercy Technology Services, supply chain organization, ROi, and Mercy Virtual commercially serve providers and patients in more than 20 states coast to coast.
Media Contacts