August 8, 2019
Mercy has announced that Jeremy Drinkwitz has been named president of Mercy Hospital Joplin. Drinkwitz has served as chief operating officer for the hospital since 2016 and succeeds Gary Pulsipher, who retired July 26.
"I'm honored to be named the next president of Mercy Hospital Joplin," Drinkwitz said. "I want to thank Gary Pulsipher for the example he set during his time as president and Mercy's board for the opportunity to follow in his footsteps. I look forward to continuing this ministry's tradition of compassion and excellence."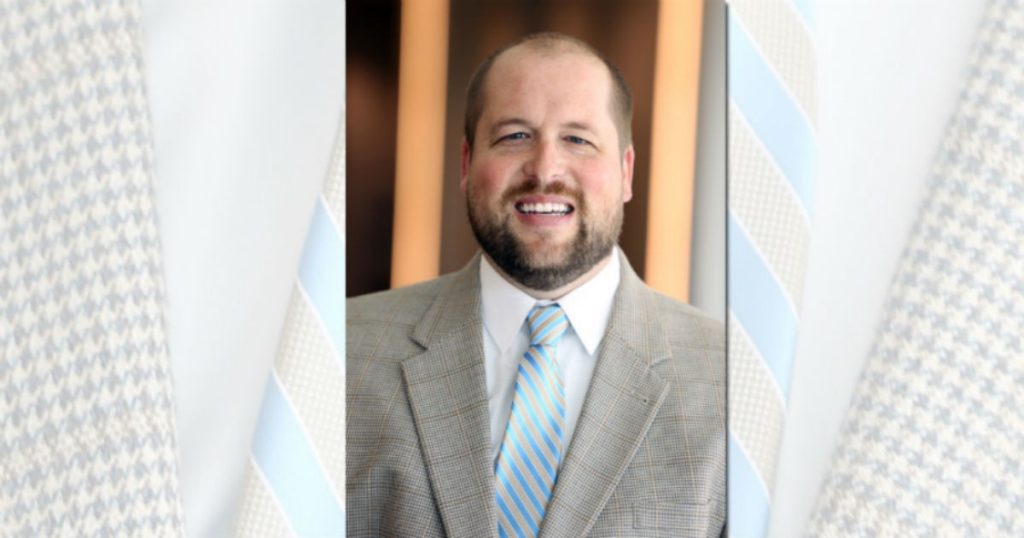 Drinkwitz brings 15 years of administrative experience in the health care industry. Before joining Mercy, he served as chief operating officer of Sparks Health System in Fort Smith, Arkansas, from December 2009 to November 2016; as associate administrator of Gilmore Memorial Regional Medical Center in Amory, Mississippi, from January 2009 to December 2009; and associate administrator of Charlotte Regional Medical Center in Punta Gorda, Florida, from August 2007 to December 2009.
"His many years of experience in health care administration make Jeremy a great fit to serve as president of Mercy Hospital Joplin," said Jon Swope, Mercy Central Region President. "We are fortunate to have had an excellent candidate already in our leadership team as chief operating officer and expect Jeremy to have a seamless transition into the role of president."

Drinkwitz is a member of the American College of Healthcare Executives. He earned his bachelor's degree in health information management from Arkansas Tech University and his master's degree in health services administration from the University of Arkansas-Little Rock.

Media Contacts
Jordan Larimore
Joplin, Carthage, Columbus