August 13, 2019
ST. LOUIS - Three wishes granted! Thanks to the generosity of Mercy's St. Louis region co-workers, Make-A-Wish can now grant three more wishes.
Fundraisers were held at Mercy Jefferson, Lincoln, St. Louis and Washington throughout the months leading up to the 2019 Walk for Wishes campaign in St. Louis, the largest walk for Make-A-Wish in the country. All in all, the walk raised $970,000 with Team Mercy contributing nearly $33,000, which will grant wishes locally in St. Louis for children with critical illnesses. Team Mercy was one of the top five fundraising team.
"It was truly a team effort and we're happy to help contribute to such a great cause," said Steve Bollin, Mercy vice president and Team Mercy lead. "Make-A-Wish allows kids and their families struggling with major illnesses some time to be 'normal.'"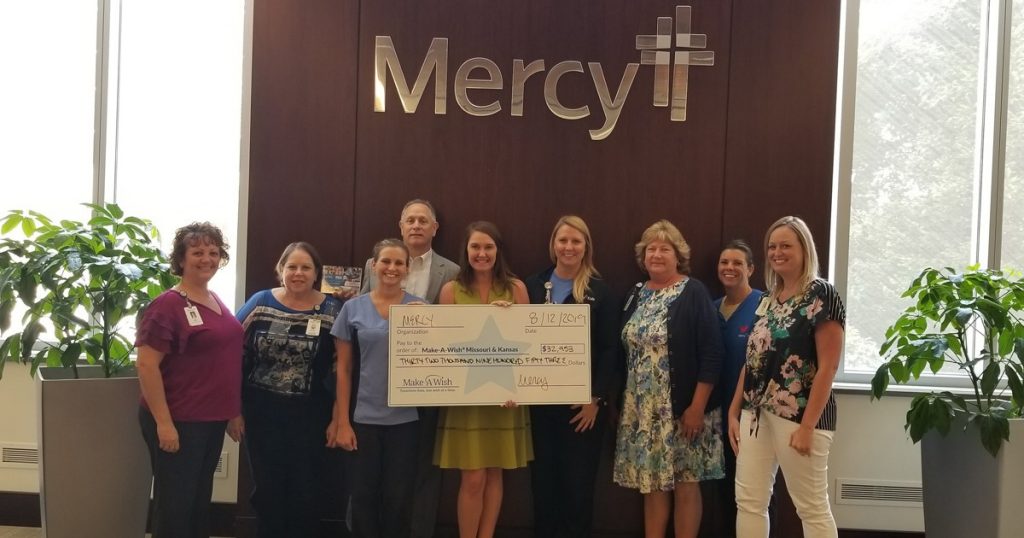 Mercy's Make-A-Wish Team captains gathered to present the donation to Make-A-Wish representatives.
One Mercy fundraiser for the cause was a raffle for a helicopter ride with ARCH Air Medical Service. Dawn Nolfo was the 2019 winner and recently enjoyed the ride with her son Cooper.
Save the date for the 2020 Walk for Wishes scheduled for April 11 in Forest Park and watch for the Mercy fundraisers leading up to the Walk.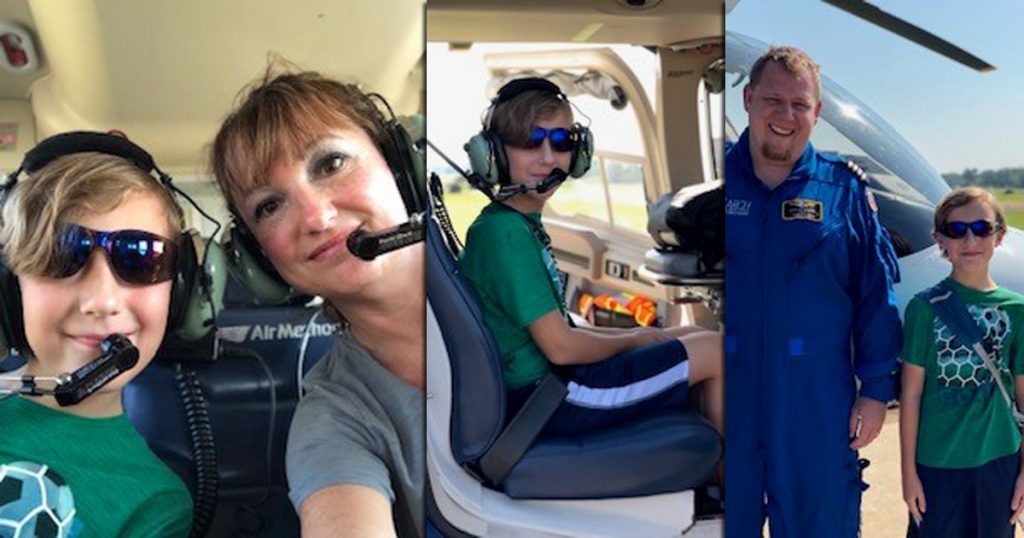 Dawn Nolfo and her son Cooper enjoyed the helicopter ride they won from the helicopter ride raffle.
Media Contacts
Bethany Pope
St. Louis, St. Charles, St. Louis - South, Troy, Festus
Bethany Pope
St. Louis, St. Charles, St. Louis - South, Troy, Festus