August 19, 2019
Mercy hospitals in three states were recognized by NRC Health as 2019 Top 100 Consumer Loyalty Award winners. Hospitals receiving the designation are Mercy Hospital Fort Smith, Mercy Hospital Northwest Arkansas, Mercy Hospital Oklahoma City and Mercy Hospital St. Louis.
The Consumer Loyalty awards are the only loyalty-based hospital rankings in the country. Mercy was selected based on results from NRC Health's Market Insights survey, the largest database of health care consumer responses in the country.
The study surveyed more than 310,000 people in the U.S. and asked consumers about their engagement with health care providers in their community. Hospitals were rated based on seven metrics including access to care, patient loyalty and experience.
"This award is a testament to the care we provide," said Jennifer McLean, vice president of strategic initiatives and patient experience at Mercy. "Patient loyalty is the result of the trust earned through valued relationships, exceptional experiences and high-quality medical care. This recognizes the dedicated Mercy co-workers who provide exceptional care every day." 
For nearly four decades, NRC Health has helped health care organizations improve what matters most to patients, physicians, nurses and staff.
"Mercy and the other outstanding health care facilities included in the Consumer Loyalty Awards list are leading the way toward a new elevated standard for the patient and consumer experience," said Brian Wynne, vice president and general manager at NRC Health. "This award is a reflection of the trust Mercy has built with its patient communities, and speaks to the exceptional work being done by Mercy to provide compassionate care and inspire consumer loyalty."
About Mercy
Mercy, named one of the top five large U.S. health systems from 2016 to 2019 by IBM Watson Health, serves millions annually. Mercy includes more than 40 acute care, managed and specialty (heart, children's, orthopedic and rehab) hospitals, 900 physician practices and outpatient facilities, 45,000 co-workers and 2,400 Mercy Clinic physicians in Arkansas, Kansas, Missouri and Oklahoma. Mercy also has clinics, outpatient services and outreach ministries in Arkansas, Louisiana, Mississippi and Texas. In addition, Mercy's IT division, Mercy Technology Services, supply chain organization, ROi, and Mercy Virtual commercially serve providers and patients in more than 20 states coast to coast.
About NRC Health
For 37 years, NRC Health (NASDAQ: NRC) has been committed to achieving human understanding and bringing healthcare organizations closer to their customers than ever before by illuminating and improving the key moments that define an experience and build trust. Guided by their uniquely empathic heritage, proprietary methods, skilled associates, and holistic approach, NRC Health helps its customers design experiences that exceed expectations, inspire loyalty, and improve well-being among patients, residents, physicians, nurses, and staff. For more information, call 800-388-4264, write to info@nrchealth.com.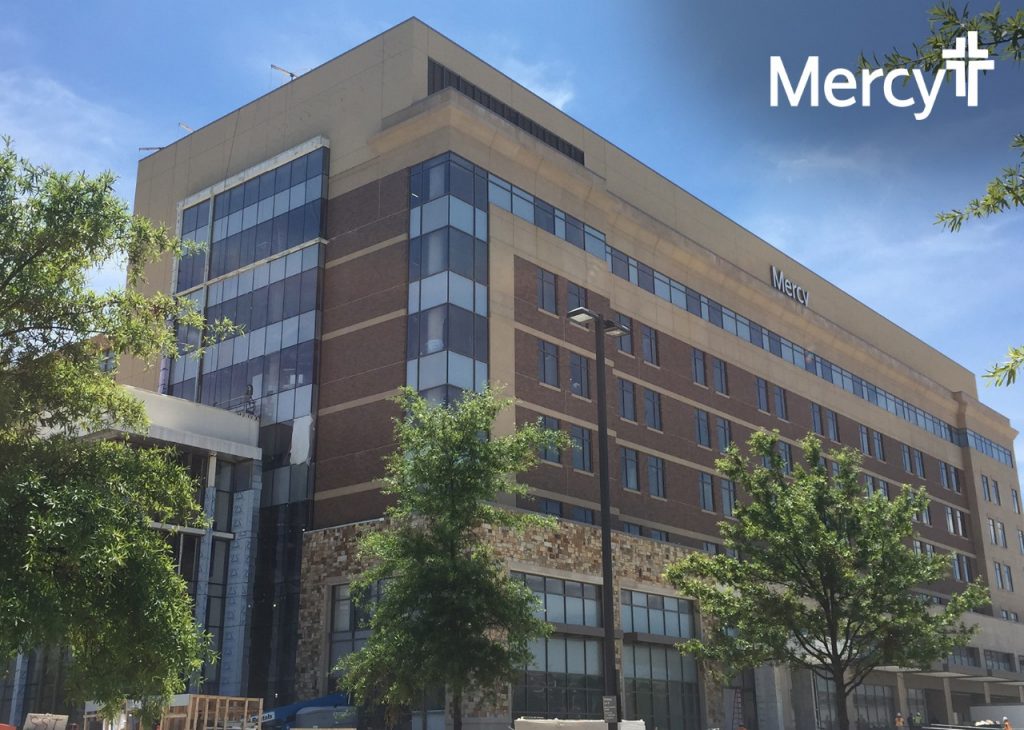 Mercy Hospital Northwest Arkansas
Media Contacts