September 12, 2019
The Jefferson County community has a new advocate as Mercy Hospital Jefferson welcomes Megan Carroll, MPH, CHES, as Manager of Community Health and Access.
Megan will focus on addressing priorities identified in the Community Health Needs Assessment, developing our Community Health Improvement Plan for Jefferson, providing oversight of the Community Benefit program and collaborating with Care Management on addressing Social Determinants of Health. She will partner with the St. Louis Integrated Health Network on the Community Referral Coordinator, the St. Louis Crisis Nursery and Mercy's Community Health Worker initiative.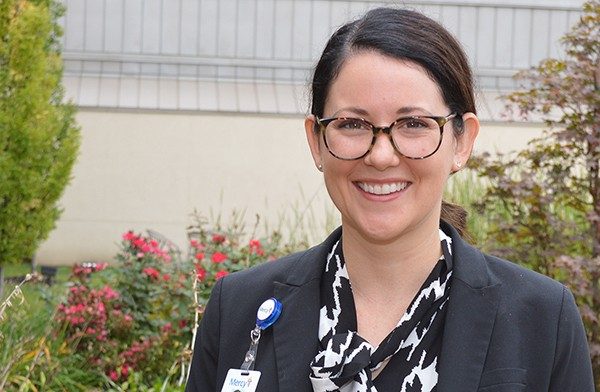 Megan Carroll, MPH, CHES, is the new manager of Community Health and Access at Mercy Jefferson.
Megan will work with the Jefferson County Health Department and other community groups to further align our efforts in improving access to care, mental health and substance abuse services in the Jefferson County community, with particular concern for those who are poor and underserved. Her role collaborates with Mission on ongoing formation and service opportunities in the community.
Megan most recently served as the Community Benefit Coordinator at a hospital in Chesterfield, Missouri. She is an Adjunct Professor of Health Education and Promotion at Fontbonne University, and she is a certified yoga instructor.
Media Contact
Bethany Pope
St. Louis, St. Charles, St. Louis - South, Troy, Festus