September 18, 2019
Electronic health records (EHRs) are now an integral part of life for health care providers. As these systems continue to amass ever-larger stores of patient information, technology-forward health systems are increasingly using the data they contain to make smarter choices and improve patient care.
Work in this field is among the reasons that Mercy has been named to the College of Healthcare Information Management Executives' (CHIME) annual "HealthCare's Most Wired" listings for the 16th time. Mercy has earned a level 9 ranking in the program, indicating performance in the top 9% of the 16,000+ surveyed health systems. Mercy leaders will be honored at this year's CHIME19 Fall CIO Forum.
"Innovation is built deep in our foundations here at Mercy," said Scott Richert, chief technology officer for Mercy's IT division Mercy Technology Services. "Our founders, the Sisters of Mercy, built new traditions by leaving the convent to care for people where they lived. Today, we use technology to do the same, improving the care we offer and extending that care to populations outside our traditional service area."
Fueling this innovation is the real-world evidence found in Mercy's EHR. With more than 10 years' worth of patient records, MTS can use advanced analytics tools to track the safety and effectiveness of different medical devices and medications. This lets Mercy identify which products offer the best outcomes, with the additional benefit of helping Mercy steward their resources by improving patient care. Through their use of real world evidence, Mercy has saved more than $30 million in medical supply spending by reducing waste and identifying the most effective products.
Building on this work, MTS recently began inviting other health systems to pool their EHR data with Mercy's, creating a larger, more comprehensive dataset. As the Real World Evidence Insights Network, this consortium of health systems has the potential to yield some of the best insights in health care, helping providers make better decisions and helping manufacturers to improve their products.
Other ways Mercy has used technology to improve patient care in recent years:
Reduced mortality rates for heart failure, pneumonia and colectomy patients by 50% using data-driven care pathways.
Provided alerts and additional clinical decision support tools to medical teams at the point of care. For example, a blood utilization tool in Mercy's EHR has resulted in patients receiving 17,000 fewer unnecessary blood transfusions.
Improved radiology imaging turnaround time by 41% while making it easier for providers to access needed information.
Helped smaller hospitals and rural practices supplement their staff using virtual video doctor visits and remote sepsis monitoring.
Mercy, named one of the top five large U.S. health systems from 2016 to 2019 by IBM Watson Health, serves millions annually. Mercy includes more than 40 acute care, managed and specialty (heart, children's, orthopedic and rehab) hospitals, 900 physician practices and outpatient facilities, 45,000 co-workers and 2,400 Mercy Clinic physicians in Arkansas, Kansas, Missouri and Oklahoma. Mercy also has clinics, outpatient services and outreach ministries in Arkansas, Louisiana, Mississippi and Texas. In addition, Mercy's IT division, Mercy Technology Services, supply chain organization, ROi, and Mercy Virtual commercially serve providers and patients in more than 20 states coast to coast.
Mercy Technology Services (MTS) provides and manages technology solutions for Mercy, one of the largest Catholic health systems in the nation, and since 2014 extends services to other health care providers. An early adopter of Epic's EHR, Mercy became the nation's first to be accredited by Epic to offer EHR solutions to other hospitals, including Epic in the cloud, implementation and optimization. With MTS's full suite of health care offerings including health care cloud, managed services, imaging-as-a-service, disaster recovery and BaaS, hospitals can reduce IT costs and risks. MTS's award-winning data analytics help reduce waste, manage health care's highest costs and support a model of care that keeps patients healthier.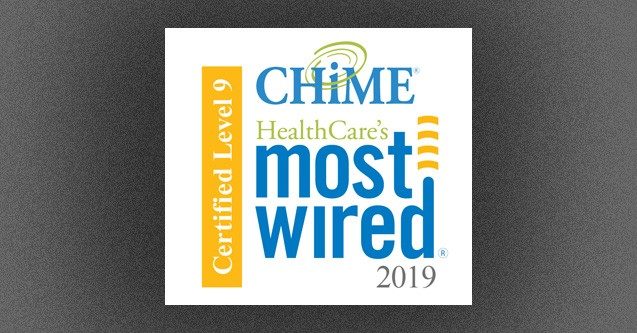 Media Contacts