September 25, 2019
ST. LOUIS - Dr. Jeremiah Cox recently joined Mercy Clinic OB/GYN - Dunn Road. With an interest in gardening that stemmed from 10 years working at a plant nursery and greenhouse through high school and college, Dr. Cox enjoys doing anything outside whether mowing the lawn, planting flowers or sitting by a bonfire. He and his wife have two dogs, Nellie and Piper, who also love the outdoors and runs in Forest Park.
Did you always know you wanted to be a doctor?
My original plans actually had nothing to do with the medical field. I was really interested in science and math and was moving toward a career in chemical engineering with a lot of my work including lab research. I was lucky enough to have some amazing mentors and friends who suggested I shadow some local physicians and fell in love with medicine. The first few years of college really solidified that passion as I was privileged to work with patients, teach about health and help people with the aid of medical science. I felt it was really something special to be able to help people learn about their own health and how to improve it.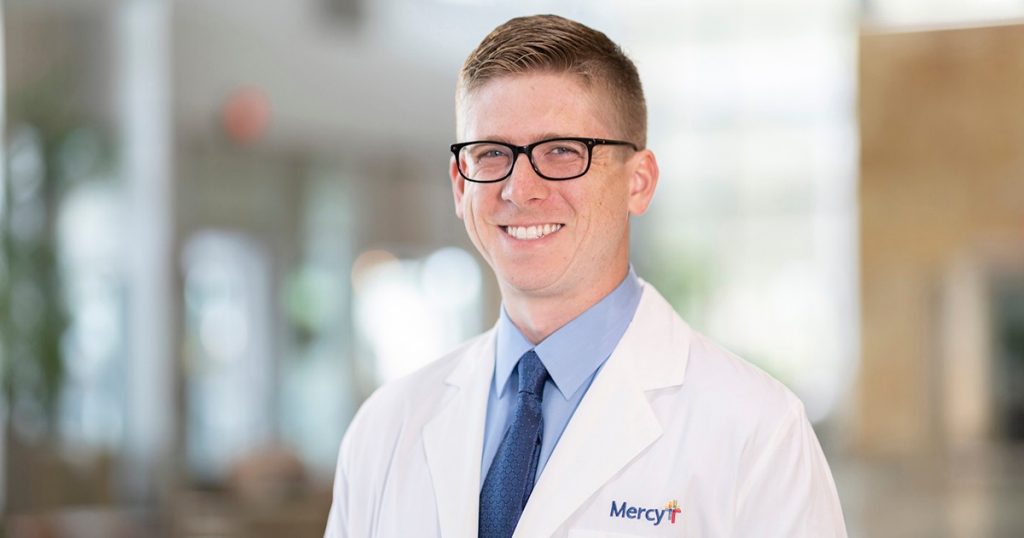 Dr. Jeremiah Cox recently joined Mercy Clinic OB/GYN - Dunn Road in Hazelwood, Missouri.
What drew you to OB/GYN? 
Initially, I wanted to be a family medicine doctor because of the broad range of topics as well as the long term relationship they develop with their patients. The OB/GYN rotation in medical school really changed my course after I participated in a few deliveries. There was nothing more exciting in medicine than being a part of the miracle of birth. As I learned more about the specialty, I really didn't look back at any others. OB/GYNs have the privilege and honor of caring for women through some of the most meaningful and impactful events of their lives. We get to care for women on the best days of their lives and the worst, in the office and in the operating room and follow them through their life. 
What made you want to join Mercy?
I was lucky enough to do my residency training at Mercy Hospital St. Louis and met my wife while training here. Having a family and friend base in such a great city made staying in St. Louis an easy decision. Joining Mercy, with an excellent reputation for service, safety and compassionate patient care as well as teaching the next generation of OB/GYN physicians, was also an easy decision. Honestly, I was humbled to receive an offer to stay.  
Media Contacts
Bethany Pope
St. Louis, St. Charles, St. Louis - South, Troy, Festus