October 30, 2019
ST. LOUIS - Dr. Grace Paley, an ophthalmologist, recently joined Mercy Clinic Eye Specialists – Ophthalmology in Creve Coeur. Drawn to St. Louis for her training, Dr. Paley enjoys exploring the area with her family. 
Did you always know you wanted to be a doctor?
From an early age, I have always wanted to figure out how things worked. Naturally, science was my favorite school subject. In high school, I volunteered as a docent at the natural history museum and a candy striper at a local hospital. These experiences helped steer me toward a career in medicine.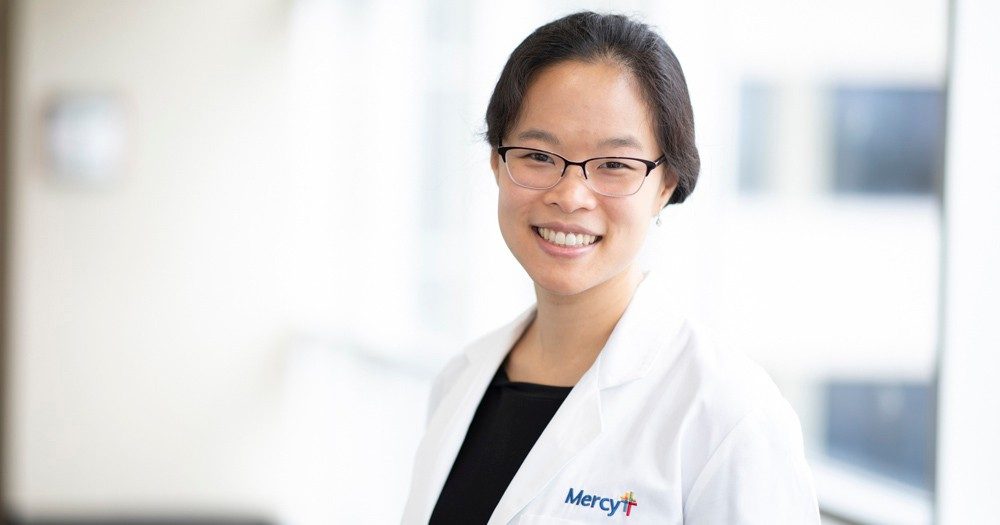 Dr. Grace Paley recently joined Mercy Clinic Eye Specialists - Ophthalmology and specializes in cornea and external diseases of the eye.
What drew you to your specialty? 
I became interested in ophthalmology during medical school. After I had the opportunity to shadow physicians, it led to an ophthalmology elective. I found that I liked the complex anatomy and physiology of the eye, which captures and focuses light like a camera. If any aspect of the eye is off, even by a little bit, a person can have problems seeing.
It's exciting to use technology-driven approaches to diagnose and treat ocular disease, and to share the dramatic improvement in the patient's quality of life after surgical intervention. Surgery on the eye is truly microsurgery (we do it with a microscope!) and poses unique challenges that I enjoy solving. It's an incredible privilege to work with patients to restore and preserve their vision, livelihoods and independence, as well as to have that impact on people's lives and their families.
What made you want to join Mercy?
I moved to St. Louis for my ophthalmology residency, which required a preliminary internship. By providence, Mercy selected me to join their intern class that year, and Mercy's patient care-centric mission was contagious. It became clear to me that the Mercy culture, values and vision all resonated with my reasons for being passionate about medicine.
Therefore, I am thrilled to come back to Mercy after completing my training. 
Media Contacts
Bethany Pope
St. Louis, St. Charles, St. Louis - South, Troy, Festus