November 12, 2019
It's Mercy's first newly-built primary care clinic in Springfield in 20 years, and its opening marks another step in delivering quality, convenient care to local patients.
After a blessing by Msgr. Thomas E. Reidy, pastor of St. Elizabeth Ann Seton Catholic Church, Mercy Clinic Family Medicine – Scenic opens to patients Nov. 13, 2019.
The facility at 2716 W. Republic Rd. in Springfield replaces an existing smaller clinic, expanding the space to 13,000 square feet with room for up to 10 providers. The clinic includes a full-service lab and imaging equipment, so patients have access to more services in a single location.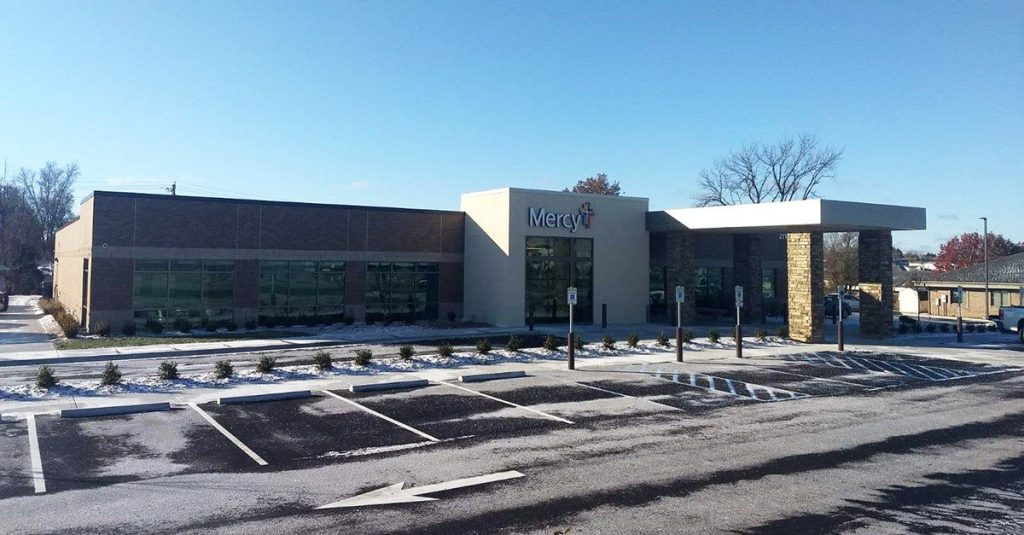 Mercy Clinic Family Medicine - Scenic is located at 2716 W. Republic Rd. in Springfield, Missouri.
"It is our goal to be there when we are needed, where we are needed and how we are needed," said Dr. Jennifer McNay, vice president of Primary Care for Mercy Springfield Communities. "We have continued to improve access to providers across our clinics, with same-day access in nearly every location. We have added five primary care physicians and we have provided care to nearly 2500 new patients in the past four months."
Scheduling an appointment is as easy as the click of a button. To see which providers near you have immediate appointments, just go to www.mercy.net and click the red "First Available Scheduling" button at the top of the page. From there, choose your location, indicate that you are looking for primary care, and check out all the nearby appointments for family doctors, internal medicine physicians, pediatricians and advance practice providers. 
Media Contacts
Sonya Kullmann
Branson, Cassville, Lebanon, Mountain View, Rolla, Springfield, Aurora