December 4, 2019
Dr. Tom Smith is a bariatric surgeon now caring for patients at Mercy Clinic Bariatric and General Surgery – 10012 Kennerly at Mercy Hospital South and Mercy Clinic Bariatric and General Surgery – Medical Tower B at Mercy Hospital St. Louis. Dr. Smith enjoys fly fishing, hockey, soccer and good food (in moderation, of course). As the youngest of five children, he was the third one to become a doctor.
Did you always know you wanted to be a doctor?
I did not know I wanted to be a doctor until I was a senior in college. I was completing my major in mechanical engineering when I had a sudden change of heart and decided to enter the medical field. This desire came from wanting to do more to help my community and help those in need.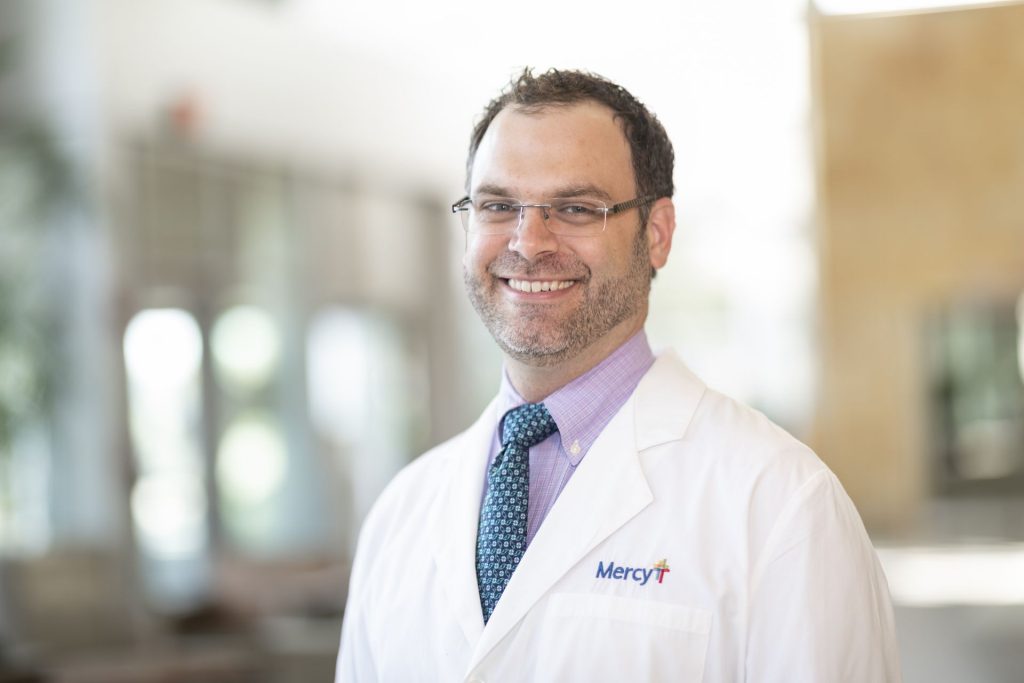 Dr. Tom Smith specializes in bariatric surgery including caring for patients who previously underwent bariatric surgery and are in need of a new physician.
What drew you to your specialty? 
I chose bariatric surgery due to the very real need for this service. Bariatric surgery allows me to establish a lasting relationship with my patients while also helping to dramatically improve their health. I find it especially rewarding to help patients who have had bariatric surgery in the past and are in need of a new provider.
What made you want to join Mercy?
I chose to join Mercy due to its history of providing for the community, including those most in need, regardless of the patient's ability to pay. It is my goal to provide the highest standard of care for my patients, and Mercy gives me the tools and resources to achieve this goal. The best example of this is the da Vinci robotic surgery system, which allows me to complete more complex surgeries on more complicated patients than I could otherwise do. This surgical tool gives me the ability to care for patients that need revision bariatric surgery or have a complicated surgical history.
Media Contacts
Joe Poelker
St. Louis, St. Louis - South