January 9, 2020
Dr. Anita Schnapp, obstetrician/gynecologist (OB/GYN), is new to the Mercy Clinic family, but is a familiar face around Mercy Hospital South. She is now seeing patients at Mercy Clinic OB/GYN - West Bend. Dr. Schnapp grew up in St. Louis; now, she and her husband are raising their four children here, along with caring for four chickens and three bee hives. She really enjoys participating in yoga, but she is pretty sure she never wants to see video of her yoga moves in action.
Did you always know you wanted to be a doctor?
When I was in grade school, I wanted to be a physician. Then for a while I thought I would be an author, then a mathematician. Once I was in college, I decided that I was going to do cancer research, and I spent several years in a lab earning my PhD. However, I realized that I enjoyed patient care too much to give it up.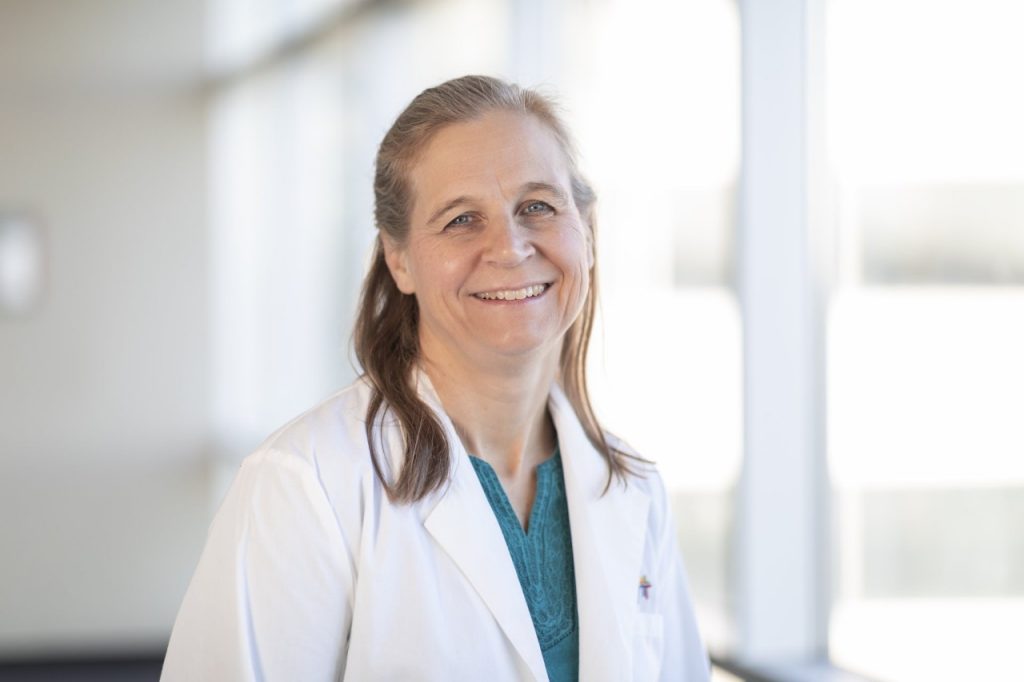 Dr. Anita Schnapp, obstetrician/gynecologist, is now caring for patients at Mercy OB/GYN - West Bend.
What drew you to your specialty?
I love every aspect of obstetrics and gynecology. I get to help women through every facet and age of their lives. I get the joy of deliveries, the fun of getting annual updates at well woman exams, the thrill of working in the operating room, and the satisfaction of helping with menopause symptoms. Of course, dealing with miscarriages, infertility and cancer aren't pleasant, but if I can make those things easier for someone, then I feel I have done my job. One of my favorite things is taking care of a group of friends, or several sisters and even their mom. I sometimes feel like part of their families myself.

What made you want to join Mercy?

After running a private practice for the last five years, I wanted to return my focus to patient care and not the business end of medicine anymore. I wanted to stay in South St. Louis County where many of my patients are and continue to deliver and operate at Mercy South. Joining Mercy Clinic allows me to do all those things.

Media Contact
Joe Poelker
St. Louis, St. Louis - South, Festus, Troy