February 11, 2020
BALLWIN, Missouri - Bring a friend and come to Mercy's new "Living Your Best Life" health and wellness fair, focusing on cancer awareness, disease prevention strategies, health screenings, promoting healthy lifestyles, survivorship and finding resources within the community.
From 5 to 8 p.m. on Thursday, April 30, at Mercy Clayton Clarkson there will be booths focusing on health, beauty and wellness, community resources, yoga and chef demonstrations, mammograms*, blood pressure screening, as well as food and beverages from local restaurants.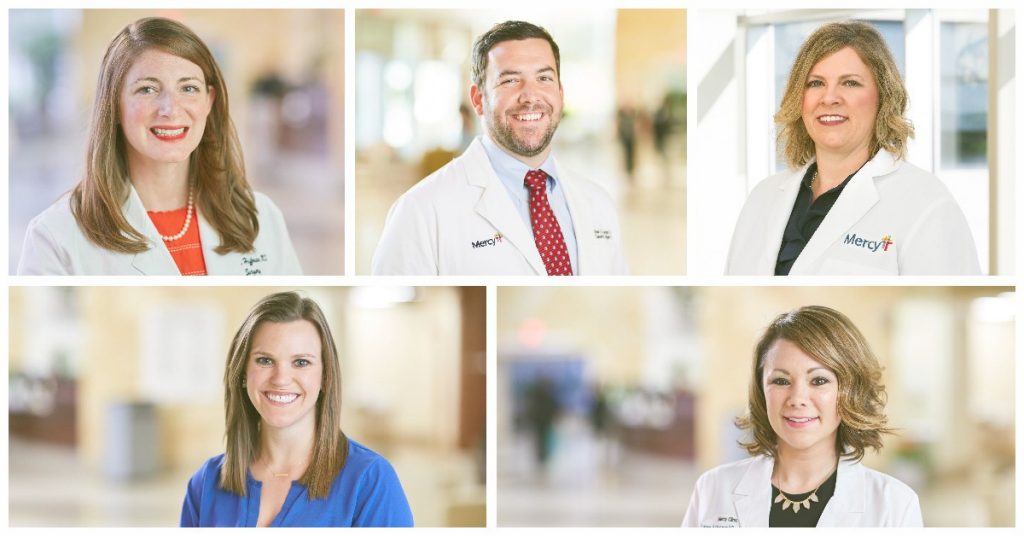 Speakers at the Living Your Best Life event include (clockwise) Dr. Abigail Hoffman, Dr. Matthew Lange, Dr. Kayci Huff, Laura Hooper, NP, and Katie Fann, RND.
Featured talks by Mercy experts include:
Health Booths:
Mercy Integrative Medicine - Yoga and balance assessments
Mercy Osteoporis Clinic and bone density screening information
High risk breast cancer screening and genetics
Registration for health screenings - Mammograms*, lung, colonoscopies, bone density and cardiovascular screenings.
Cancer Information Booth with Mercy nurse navigators and social workers
Mercy Road to Freedom smoking cessation program
Mercy-GoHealth Urgent Care
and more.
Community Resources:
SLOCA - St. Louis Ovarian Cancer Awareness
Cancer Support Community
Faith through Fire
Gateway to Hope
*Mammograms must be scheduled in advance and an insurance card will be needed at the time of screening. Please call 314-251-6300 option #1 to schedule.

Media Contacts
Bethany Pope
St. Louis, St. Charles, St. Louis - South, Troy, Festus