February 21, 2020
Dr. Jennifer McNay brings decades of local experience to the role
SPRINGFIELD, Mo. (Feb. 19, 2020) – A local doctor who considers both Springfield and Mercy her home is the new president for Mercy Clinic Springfield Communities.
Dr. Jennifer McNay, Mercy internal medicine physician, has most recently been serving as both a doctor and vice president of primary care, which included oversight of the emergency room and hospital-based physicians.
Dr. McNay moved to Springfield at age 6, and other than leaving for medical training, has lived here ever since. "As a child, I always loved math and science and from a very young age, I knew I wanted to be a physician. During medical school, I felt the call to primary care and internal medicine. I wanted the long-term relationships with patients and the ability to help with a multitude of complex diseases."
Dr. McNay has spent her entire career at Mercy, beginning in 1994. "There has never been a time when my family was not connected to Mercy," she said. "Mercy has always been our health care provider. Our two children were born here, as was my husband, Mark McNay, who has also served on several Mercy boards. I'm extremely grateful that I've been given the flexibility to mold my practice, as needed over time, to meet the demands of work and home."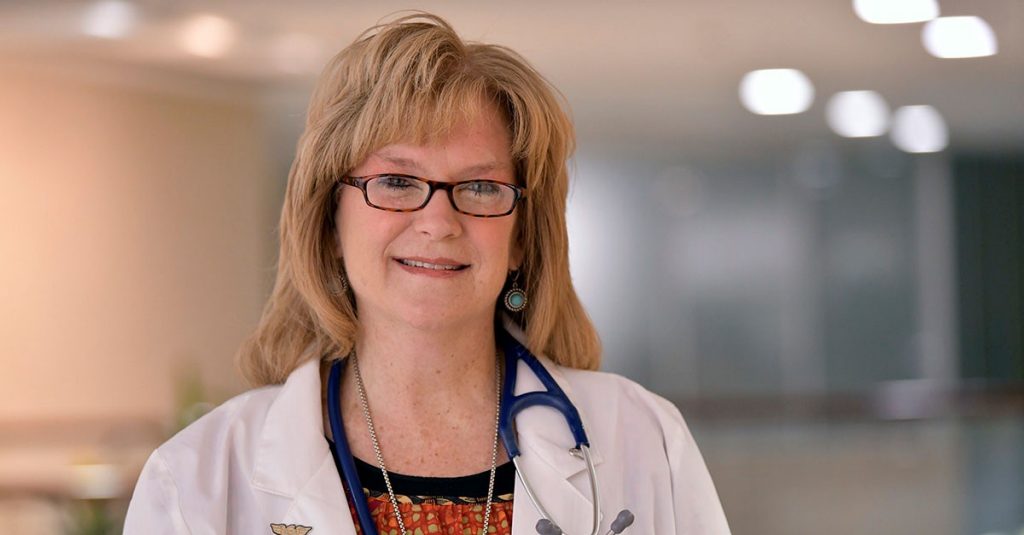 As she looks ahead, Dr. McNay continues to be focused on providing the best care to her community. "We must provide excellence in patient care and experience, one patient at a time, every time we are asked to serve," she said. "We will continue to look for new ways to provide unparalleled access and convenience, removing any barriers in helping our patients through their health challenges."
One way Mercy has made getting care easy is with its online scheduling tool. If you don't have a primary care provider, you can find one near you with "First Available Scheduling." Click below to check it out.
Media Contact
Sonya Kullmann
Branson, Cassville, Lebanon, Mountain View, Rolla, Springfield, Aurora