As the media relations contact for Mercy Hospital Oklahoma City, Meredith Huggins helps reporters find good stories. She isn't used to being the focus of the story, but the COVID-19 pandemic has changed a lot for her and her family.
Her father, 63-year-old Randy Spires, developed COVID-19 symptoms and his health rapidly went downhill. On March 28, his wife dropped him off at the emergency room and he's been in the intensive care unit since.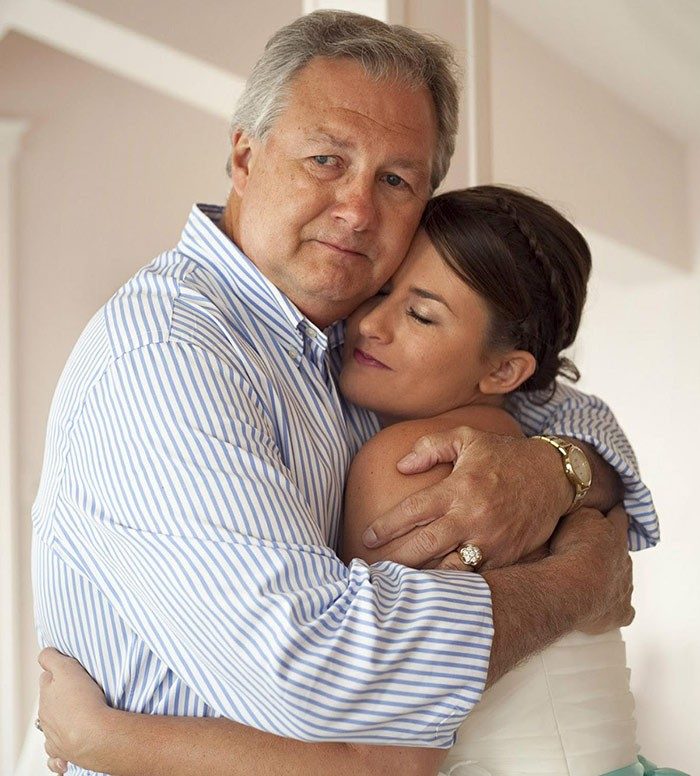 Meredith Huggins and her father, Randy Spires, on her wedding day.
"The virus has not only caused the need for ventilator support to help him breathe," Huggins said. "It's also caused bone marrow suppression, making it difficult for him to continue to fight."
His next best hope comes from a complete stranger – a fellow patient who has fought the virus and won.
The U.S. Food and Drug Administration has established programs allowing the use of plasma from qualifying recovered COVID-19 patients to treat COVID-19 patients who meet certain criteria. Mercy and Mercy Research, in coordination with local blood donation programs, like the Oklahoma Blood Institute (OBI), are participating. Spires is the first Mercy Hospital Oklahoma City patient to qualify for and receive what's called convalescent plasma.
Plasma donors must have a positive COVID-19 molecular test result, be 28 days symptom free or be at least 14 days symptom free and have a negative molecular test for COVID-19. If a person qualifies, their plasma will be drawn at hospital partner sites. Plasma from one donor can be used to treat up to three patients. Mercy Research is actively contacting all Mercy patients who may be qualified plasma donors. If non-Mercy patients are interested in donating convalescent plasma, they should contact OBI or other area blood banks.

"Basically, these recovered patients have these proteins – antibodies - running around in their bloodstream," said Dr. John Armitage, CEO of OBI. "The hope is those antibodies can help other patients fight the virus."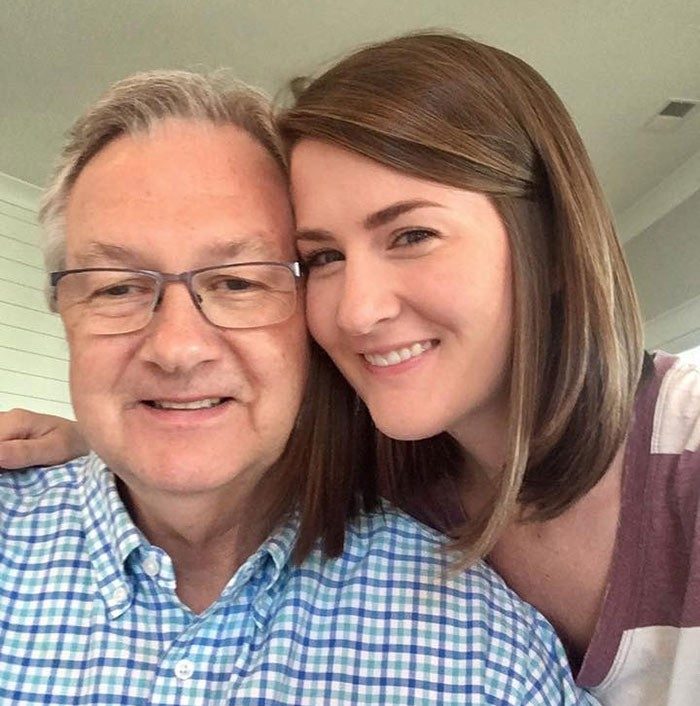 Meredith Huggins, and her father, Randy Spires, before he contracted COVID-19.
Convalescent plasma has been studied in outbreaks of other respiratory infections, including the 2009-2010 H1N1 influenza virus pandemic, 2003 SARS-CoV-1 epidemic, and the 2012 MERS-CoV epidemic. Although promising, convalescent plasma has not yet been shown to be effective specifically in treating COVID-19. The FDA's COVID investigational new drug and expanded access programs allow providers at participating hospitals to treat patients with or at risk of severe/life-threatening illness. Clinical trials and data-driven research studying convalescent plasma and other possible COVID treatments are also underway at research centers across the country, including through Mercy Research.
This program came about quickly, which is good news for Spires and his family. "We got the guidance from the FDA just two weeks ago," Dr. Armitage said. "Mercy jumped in and with the great care they provide, were ready to participate in the program and use the plasma as soon as we could find a donor."
Dr. Michelle Powers is a pathologist and the lab medical director at Mercy Hospital Oklahoma City. She worked with OBI to ensure everyone followed the proper protocols for the program. "It's too soon to tell what this will all mean," she said. "However, this patient and his family's willingness to participate in this program will make it easier for others to benefit from what we learn in the future. They are very brave."

It may take several days for the medical team to tell whether the treatment is working. Working with Mercy Research, the doctors will track and report data to the FDA, including improvements or reactions.
"People moved heaven and earth to help our family and the other patients," Huggins said. "I am so grateful to the donors who came forward to be part of this program and the many Mercy medical professionals who made it possible for us to try this new treatment."
The hope now is that as more people recover, more will come forward to be plasma donors. "We'd like to quickly get to a point where the doctor orders plasma, and we have it on hand and ready to send," Dr. Armitage said.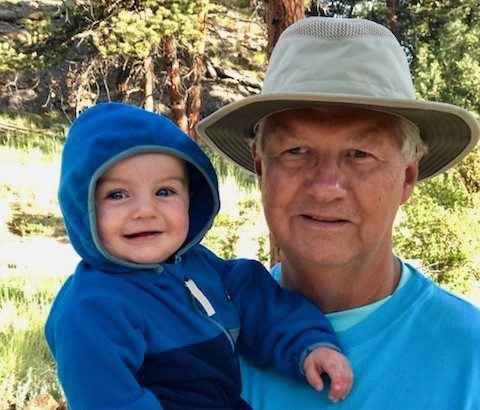 Randy Spires with his grandson.
"I'm so pleased we're on the cutting edge of fighting this virus," said Jim Gebhart, president of Mercy Hospital Oklahoma City. "While we would've worked this hard for any patient, it's particularly heartwarming for us to be part of helping a family we know so well. Often, our patients recover and leave and we never hear from them again – which is the way it should be. But if this treatment works, we'll get to watch Randy return to a full life with his children and grandchildren. That's our prayer."