April 17, 2020
Troy - With stay-at-home orders and the threat of the COVID-19 pandemic, Mercy emergency rooms (ER) aren't nearly as busy as usual.That's good news as people heed warnings to stay home – but doctors say you should still come in if you need emergency care.
"We've heard of several circumstances where people are waiting too long to come see us," said Dr. Alan Barton, medical director for the ER at Mercy Hospital Lincoln. "We understand the caution, but time matters when it comes to many serious conditions."
Patients who visit the ER are quickly assessed and those with potential respiratory symptoms are immediately masked and separated from others.
Non-emergency care needs continue as well, including well-child check-ups. According to the American Academy of Pediatrics, kids should still have their routine vaccinations.
"Immunizations help strengthen kids' immune systems and help prevent the spread of disease, which is especially important at this time," said Dr. James Bockhorst, pediatrician, internist and Mercy Lincoln chief medical officer.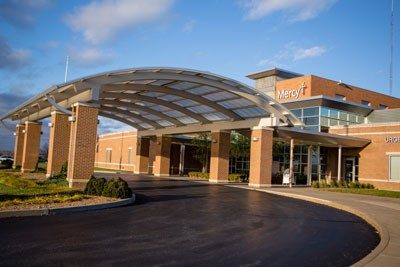 Mercy Clinic locations are scheduling patients so there is no mingling of sck and well patient.
Both video and telephone visits are available through Mercy Clinics, which give our patients peace of mind for those worried about visiting a clinic. In many cases, there may not be a need for an in-person visit. Even if there is, for those with chronic or new conditions, Mercy has safeguards in place.
"We are taking extra measures by screening everyone at the door, no exceptions" said Tony Rothermich, administrator of Mercy Lincoln. "We are here to care for you with these safety precautions in place."
Mercy patients with a MyMercy account can reach out through the app to contact their provider's office. The office will let you know whether your visit should be by phone, video or in person. If you don't have a MyMercy account, sign up online.
In addition, for patients with acute orthopedic injuries and ailments, Mercy Clinic Orthopedics – Lincoln is providing same-day appointments on Mondays, Tuesdays and Thursdays.
For urgent, but non-emergency care, Mercy Urgent Care is open daily 8 a.m. to 8 p.m.
Media Contacts