April 27, 2020
Although Arkansas' restrictions on business and travel amid the threat of the COVID-19 pandemic remain in effect, Mercy doctors want to remind patients that they should still contact their physician if they need medical care.
"We're aware that people may be putting off care, waiting until a problem becomes more difficult to treat because of fears about coming into clinic offices and the ER," said Dr. Steve Goss, president of Mercy Clinic Northwest Arkansas in Rogers. "We want to assure everyone that we've taken extraordinary measures to make care safe, in all our locations, including the emergency rooms."
Mercy Clinics offer video and telephone visits to give our patients peace of mind. In many cases, there may not be a need for an in-person visit. Even if there is, for those with chronic or new conditions, Mercy has safeguards in place.
"We have been blessed in our region that we have not seen as many COVID-19 positive cases as in other areas of our country," said Amy Fore, Mercy Clinic Fort Smith Communities COO. "We believe that our social distancing actions are one factor that has kept the total case rate low. We want to continue this trend and follow the current recommendations on social distancing, but at the same time let our community know that we are still here to treat other health needs that have not gone away since COVID-19 started."
Mercy will continue to screen patients, co-workers and physicians at the entrance of every building, and continue to limit visitors accompanying patients at this time. To reduce the risk of exposure, patients with symptoms that require in person visits are given a medical grade mask and taken immediately to an exam room so they are not in general public areas within our facilities.  
You can find a Mercy provider through our website mercy.net, or if you have a MyMercy account you can contact your provider's office directly through the app. The office's clinical team will let you know if your visit can be conducted by video or if you will need to come into the office. If you are already a Mercy patient but do not have MyMercy, you can sign up now by going to mymercy.net.
For urgent, but non-emergency care, Mercy has several locations across western Arkansas where you can go online to reserve your time, walk in and been seen, or even choose a video visit based on your condition. The locations and hours of operation are:
Mercy-GoHealth Fayetteville, 3391 N College Ave Ste 1, open 8 a.m. to 8 p.m.
Mercy-GoHeatlh Springdale, 4962 Elm Springs Rd Ste 5, open 8 a.m. to 8 p.m.
Mercy-GoHealth Rogers, 2012 S Promenade Blvd, open 8 a.m. to 8 p.m.
Mercy Convenient Care Zero Street, 1400 Zero St. in Fort Smith, open 9 a.m. to 8 p.m.
Mercy Convenient Care 79th Street, 3505 S. 79th St. in Fort Smith, open 9 a.m. to 8 p.m.
Mercy Clinic Orthopedics-River Valley, 3501 W.E. Knight Drive, open 8 a.m. to 5 p.m. for injuries.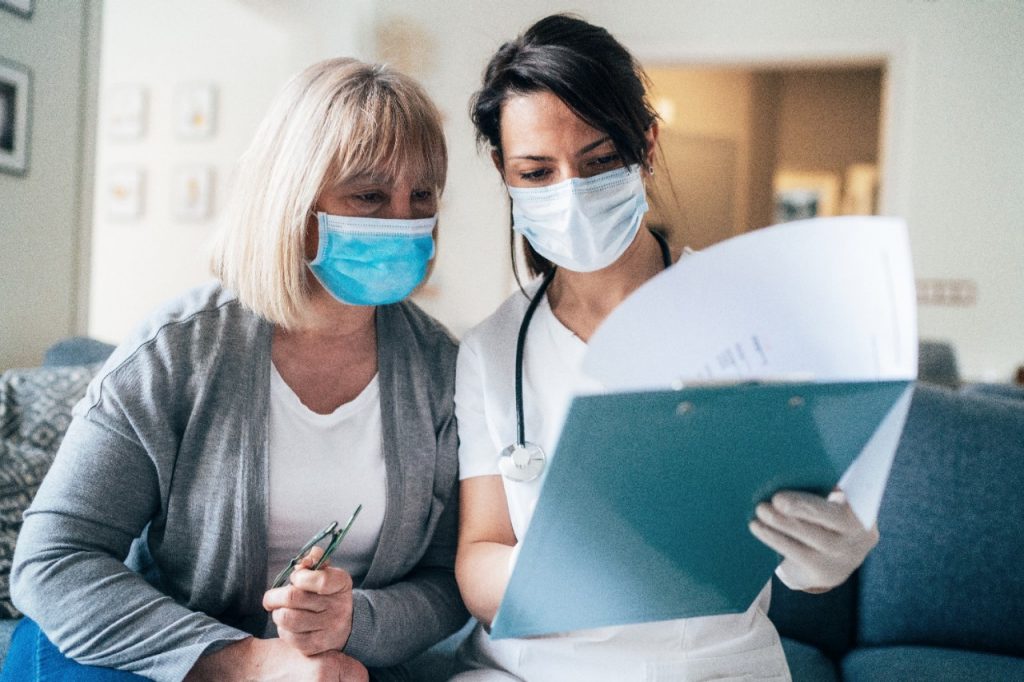 If your condition or symptoms are emergent, Mercy's emergency rooms stand ready for those needing immediate care 24 hours a day. Our commitment to keeping our community safe continues in our emergency rooms where Mercy set up "forward triage" processes at at its main hospitals in Fort Smith and Rogers to reduce the risk of exposure to COVID-19. Patients are quickly assessed and those with suspected COVID-19 symptoms are immediately masked and treated in an area away from patients without COVID related symptoms.
Ultimately, patients should know that Mercy can care for them from the comfort of their home, but also in a safe environment if they are asked to come into Mercy's offices, Fore added.
Media Contact