May 11, 2020
Mercy Urgent Care Festus reopened today for full urgent care services. The Temporary Acute Care Office will also remain open at the site for patients with respiratory symptoms and those directed to the location for COVID-19 testing.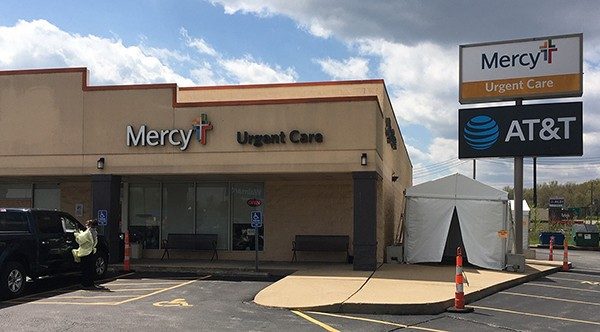 Mercy Urgent Care Festus returns to its regular hours of 8 a.m. to 8 p.m. daily.
The Mercy Urgent Care is open from 8 a.m. to 8 p.m. daily. Patients will be screened for temperature and symptoms prior to entering the building. Designated exam rooms, workflow processes and cleaning procedures will ensure social distancing requirements to protect patient and co-worker safety.

Patients are asked to wear a mask and cloth masks from home are encouraged. Upon arrival in the urgent care parking lot, patients are requested to call 636-931-3800 to alert urgent care staff.
Mercy provides urgent care at two locations in Jefferson County, at 660A South Truman Blvd., in Festus and at 1125 Main Street in Imperial.
Media Contact
Bethany Pope
St. Louis, St. Charles, St. Louis - South, Troy, Festus