June 12, 2020
Elizabeth Marsicano, MD, has joined Mercy Clinic Gastroenterology in Washington.  Along with Carl Blatt, MD, Nick Frederickson, MD, John Peterson, MD, Sheetal Sharma, MD, and Leslie Tucker, MD, she is seeing patients at Mercy Medical Building South at 901 Patients First Drive, Suite 3300.  She will also have a clinic at Mercy in Sullivan.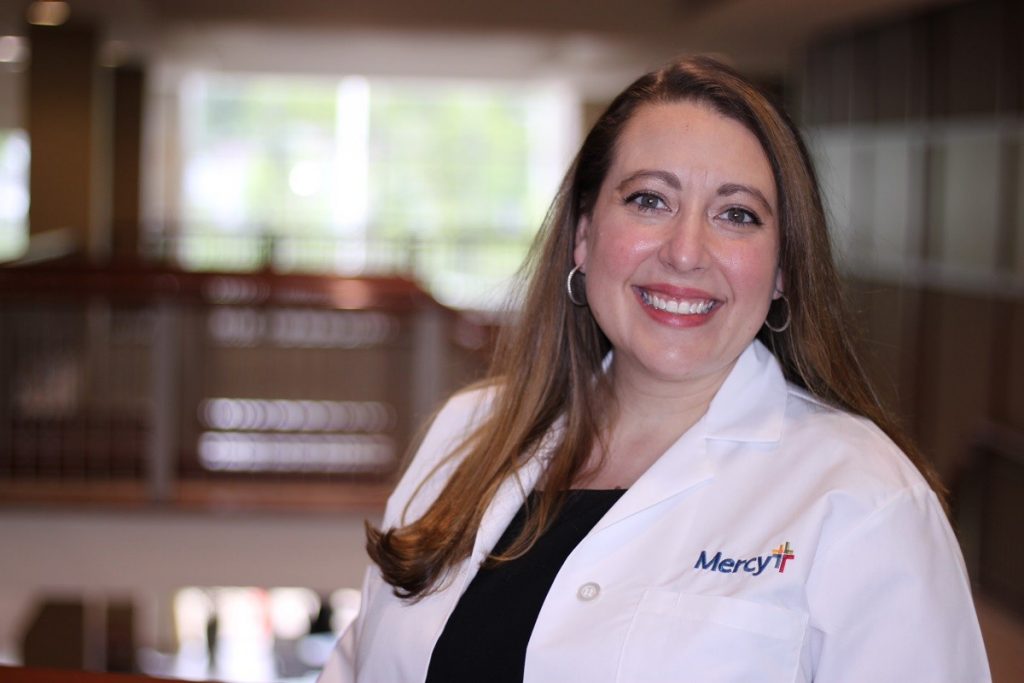 As a gastroenterologist, Dr. Marsicano studies the normal function and diseases of the esophagus, stomach, small intestine, colon and rectum, pancreas, gallbladder, bile ducts and liver. She treats many of the common ailments affecting the organs of the gastrointestinal system, like esophageal and swallowing disorders, gastroesophageal reflux disease (GERD), peptic ulcer disease and colon polyps. She also cares for patients with inflammatory bowel disease, liver disease, and will offer colorectal cancer screening.
Dr. Marsicano added she is a passionate advocate of women's health. "There are often special considerations that should be taken into account with my female patients," she said. "I often work closely with OB/GYNs, urologists, and urogynecologists to ensure we are providing effective multidisciplinary care. I want to help women realize there is hope and evaluate all possible causes of their distress."
Dr. Marsicano attended the University of Miami Miller School of Medicine, where she also completed her residency training. She then moved to St. Louis and completed a Fellowship in Gastroenterology and Hepatology at Saint Louis University School of Medicine. Dr. Marsicano is board certified in Gastroenterology.
"I am excited about practicing in the Washington area," said Dr. Marsicano.  "My goal is to provide quality, personalized care to all my patients."
Media Contacts