July 14, 2020
Mercy has begun accepting patients at a new rehabilitation unit inside Mercy Hospital Northwest Arkansas that helps adults who have experienced a loss of function or disability due to injury or illness.
Mercy Rehabilitation Services - Northwest Arkansas is being operated under a management agreement with Kindred Hospital Rehabilitation Services, a leading provider of acute rehab services in the U.S.
The 22-bed inpatient unit features all private rooms for patients recovering from stroke, brain injury, spinal cord injury, neurological disorders, orthopedic surgery and other conditions. It will help meet a growing demand for inpatient rehabilitation services in the community.
"We're very pleased to be opening this unit, which will offer families in Northwest Arkansas a place where loved ones recovering after hospital stays can begin to rebuild their skills and function in a supportive health care environment," said Eric Pianalto, president of Mercy Hospital. "These special services, like all health care at Mercy, will be delivered with compassion in the spirt of the Sisters of Mercy."
An interdisciplinary team that includes physicians, nurses, physical therapists, occupational therapists, speech-language pathologists and other health professionals will design a treatment plan to help a patient restore lost ability and function. Intensive monitoring and therapy help patients regain skills more quickly in a safe, controlled environment. The goal is to support patients while they recover, so they can return home and resume normal activities.
"This new unit at Mercy will be home to a team of health care professionals dedicated to providing high-quality inpatient rehabilitation services and passionate advocacy for patients that enhance the lives of individuals throughout Northwest Arkansas," said Laird Smithson, chief operating officer for Kindred Hospital Rehabilitation Services. "We are excited to expand our relationship with Mercy to offer the community increased access to quality care focused on providing hope, healing and recovery."
Mercy, named one of the top five large U.S. health systems for four consecutive years by IBM Watson Health, serves millions annually. Mercy is one of the nation's most highly integrated, multi-state health care systems, including more than 40 acute care, managed and specialty (heart, children's, orthopedic and rehab) hospitals, convenient and urgent care locations, imaging centers and pharmacies. Mercy has 900 physician practices and outpatient facilities, 2,400 Mercy Clinic physicians and more than 40,000 co-workers serving patients and families across Arkansas, Kansas, Missouri and Oklahoma. Mercy also has clinics, outpatient services and outreach ministries in Arkansas, Louisiana, Mississippi and Texas.
About Kindred
Kindred Hospital Rehabilitation Services provides leading acute rehab services to 22 freestanding inpatient rehabilitation facilities and more than 95 partner hospital locations in the U.S. They partner with acute care hospitals and health systems to optimize performance of acute and post-acute services. Kindred Hospital Rehabilitation Services is part of Kindred Rehabilitation Services, a division of Kindred Healthcare, LLC. Kindred Rehabilitation Services is the leading provider of rehabilitation services, including physical, occupational and speech-language therapies, to over 1,500 hospitals and long-term care facilities in 46 states. They are the premier provider of rehab throughout the full continuum of care, including long-term acute care hospitals, nursing and rehabilitation centers, inpatient acute rehab units, independent rehabilitation facilities and hospice and home care locations.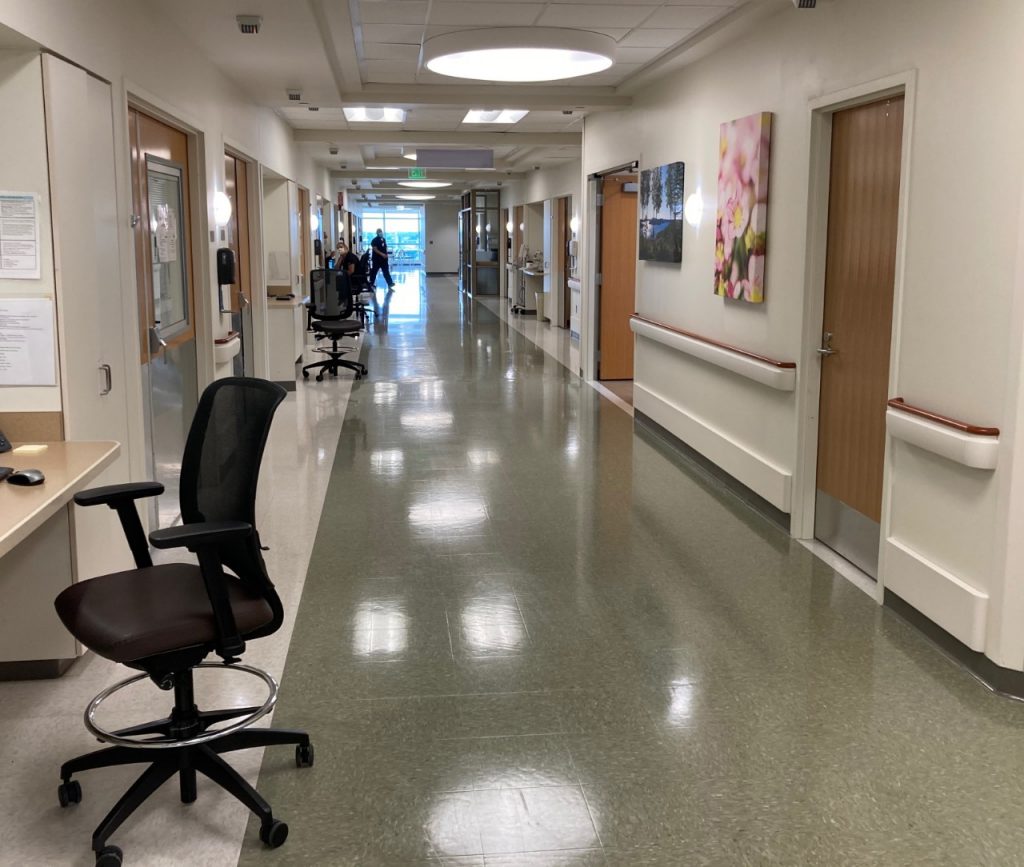 Media Contacts