July 23, 2020
Nicki Gamet's career in health care began in high school, when she served as a certified nursing assistant in her northern Missouri hometown of Milan. She knew early that she wanted a career caring for others, and now, she'll be doing that as the new administrator for Mercy Hospital Lebanon.
"I look forward to continuing my journey with Mercy in this new leadership role," Gamet said. "I'm excited to serve the community of Lebanon and assist our co-workers in their mission to serve others. Like the Sisters of Mercy before us, my colleagues and I strive to provide care where our patients live, with the highest standard of quality and compassion."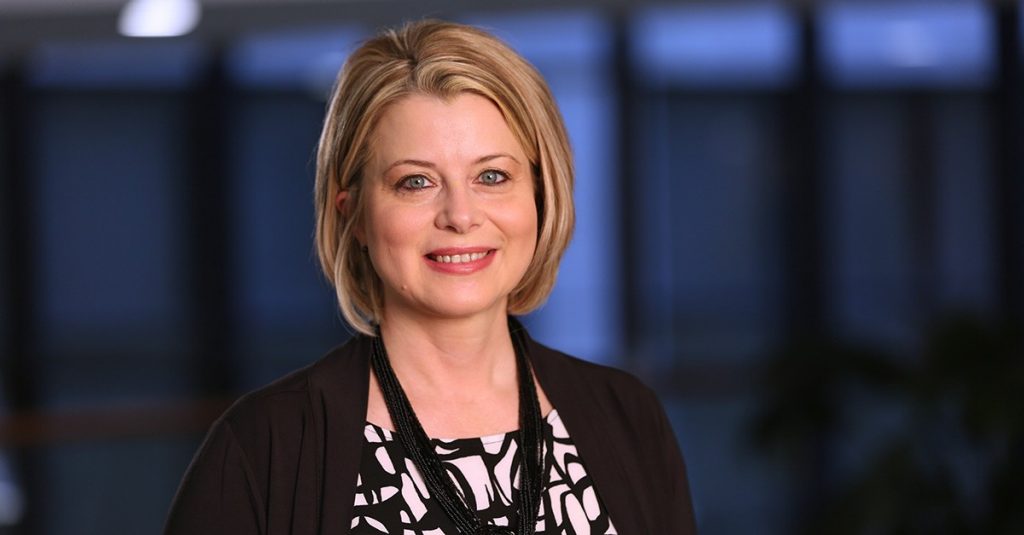 Nicki Gamet is the administrator for Mercy Hospital Lebanon.
Gamet has been serving Mercy in southwest Missouri for 23 years, most recently as administrator for both Mercy Hospital Cassville and Mercy Hospital Aurora. But she began her work at Mercy as a registered nurse at Mercy Hospital Springfield.
"When you're a bedside nurse, you understand that patients' needs come first," Gamet said. "That's a lesson I've carried with me into my administrative roles. I also understand the importance of caring for those who care for our patients. My job is to make their work lives as easy as possible, so they can focus on providing excellent care to our community."
Gamet holds a Bachelor of Science in nursing from Southwest Baptist University, and a Master of Arts in management and leadership with a minor in human resources from Webster University.
"Nicki has taken on a variety of leadership roles across multiple locations," said Brent Hubbard, president and COO of Mercy Hospitals Springfield Communities. "We've seen her ability to rally teams and improve how we care for our patients. Under her leadership, our Cassville hospital has won awards two years in a row for patient satisfaction. We know she will be an asset to the entire Lebanon community."
Nicki has been married 23 years to her high school sweetheart, Patrick. They have a 14-year-old son, Jackson, and 13-year-old daughter, Parker. Jackson lives and breathes football, while Parker loves basketball and softball. The family looks forward to getting involved in the community.
Media Contacts
Sonya Kullmann
Branson, Cassville, Lebanon, Mountain View, Rolla, Springfield, Aurora