July 27, 2020
She grew up in the hustle and bustle of a big city, but family nurse practitioner Amber Brown is loving the small-town life.
"I'm originally from Charlotte, North Carolina," she said. "But I've come to realize how much I enjoy being part of a small community and getting to know everyone and their families. I'm looking forward to getting to know our patients!"
With Brown's arrival at Mercy Clinic Family Medicine – Seymour, the clinic has expanded its hours to Monday through Thursday from 8 a.m. to 5 p.m., giving the community more opportunity to get care close to home.
You can expect Brown to offer helpful hints to keep you out of the doctor's office – and off doing the things you love. "I like to help people understand that simple lifestyle changes can make a huge difference in their health outcomes. If they have a chronic condition, I like to help them understand it so they can better manage it. I love my patients and nothing makes me happier than helping someone live their happiest, healthiest life."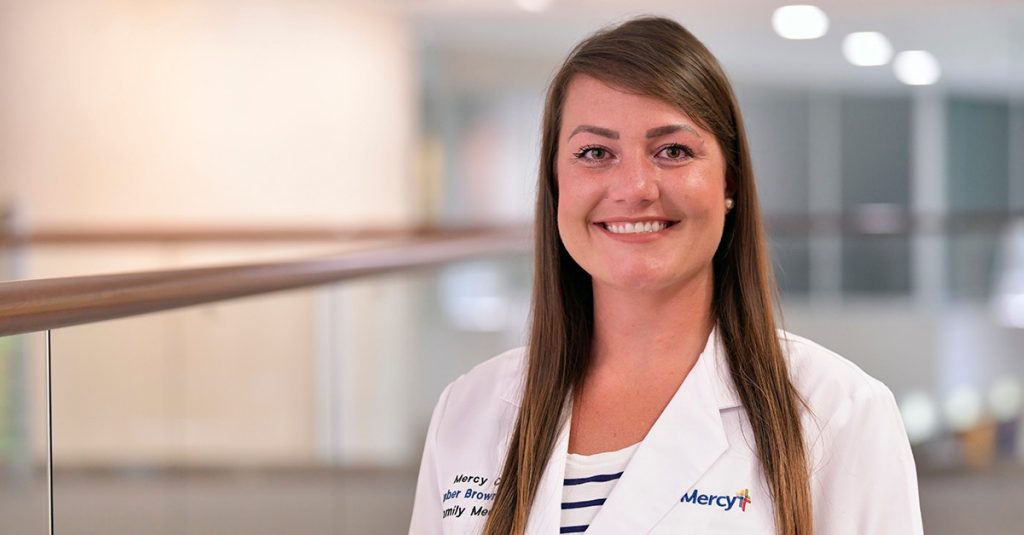 Brown's father gave her the idea of becoming a nurse. "I lost my father to cancer in 2009, before I moved to Missouri," Brown said. "At the time, he told me he wanted me to be a nurse. He saw something in me I hadn't yet. I'm so thankful for my dad and our shared dream. Once I became a nurse, my desire to learn more and help others increased, so I continued my education to become a family nurse practitioner."
When she's not caring for patients, you'll find Brown constantly on the go, because she and her fiancé, Andy, have three children ages 12 and younger. The family enjoys outdoor activities, like kayaking and fishing on the river, playing corn hole and tossing horseshoes.
"I'm really excited about this new adventure in Seymour," Brown said. "I can't wait to get to know everyone and become a part of the community."
Scheduling an appointment with Brown is as easy as clicking the link below.
Media Contacts
Sonya Kullmann
Branson, Cassville, Lebanon, Mountain View, Rolla, Springfield, Aurora