August 3, 2020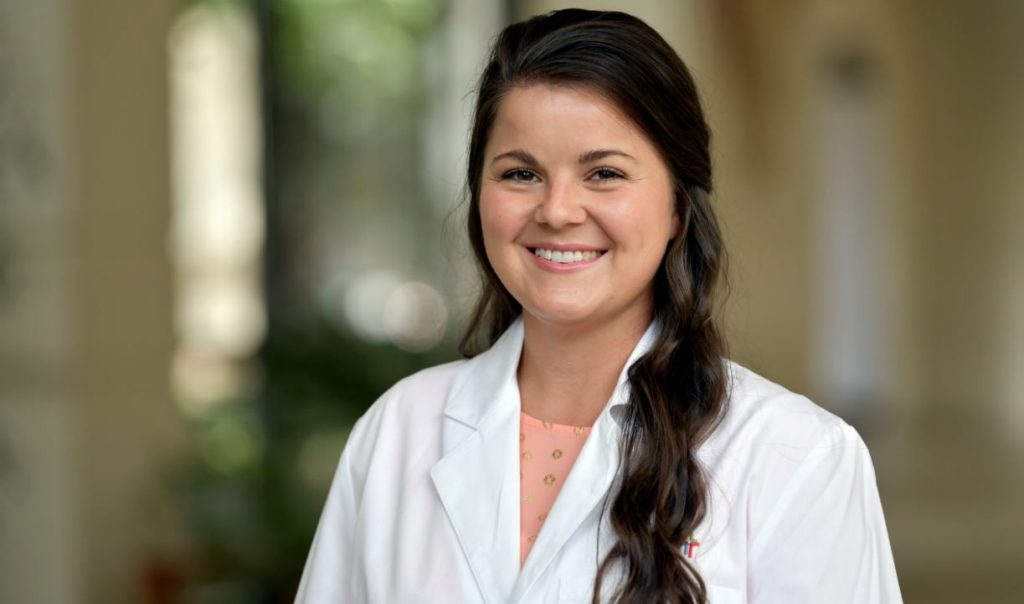 Dr. Megan Corrons, MD
Megan Minniear-Corrons, MD, recently joined Mercy as a family medicine physician at Mercy Clinic Primary Care, a new Mercy location in Clarksville.
The new clinic opened Monday, Aug. 3, at 2 Medicine Drive on the campus of Johnson Regional Medical Center in Clarksville and has availability for same-day/walk-in visits as well as scheduled appointments.
Dr. Corrons is a graduate of the University of Arkansas for Medical Sciences in Little Rock and graduated summa cum laude with a bachelor's degree in biology from the University of the Ozarks in Clarksville.
Dr. Corrons is excited to be returning to her hometown of Clarksville to serve the community. She said because Mercy's mission is to "bring to life the healing ministry of Jesus," she hopes to show the love of Christ to each patient every day.
"I chose family medicine as a way to give back to my community, because I want to have personal relationships with my patients," Dr. Corrons said. "I want the decisions that are made regarding their health care to be a collaborative effort. I want them to feel that their concerns have been heard and together we have decided on a plan for them."
She and her husband, Nathanial Corrons, live in Clarksville and attend GracePoint Church.

Mercy Clinic Primary Care in Clarksville is open from 8 a.m. to 5 p.m. Monday-Friday. Phone: 479-705-2124.
Media Contacts