August 26, 2020
Family nurse practitioner Sarah Geltmacher wants to provide your family with the kind of care she'd expect for her own, and she's taking new patients now at Mercy Clinic Family Medicine – Marionville.
In fact, it was a family experience that helped pave the path for her career. "As a young girl, I knew I wanted to go into health care," she said. "My grandma was in health care and after she was diagnosed with Alzheimer's, it further inspired me to pursue patient care."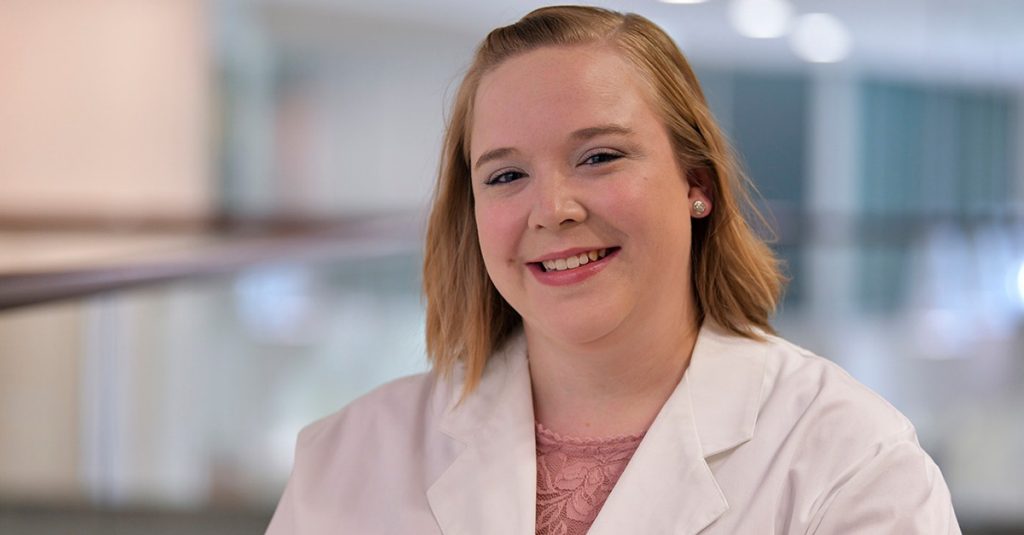 Sarah Geltmacher, FNP, has joined Mercy Clinic Family Medicine - Marionville.
Geltmacher is originally from Kansas City, but has lived in the Ozarks for seven years. She began her career as a registered nurse and recently earned her Master of Science in nursing – family nurse practitioner from South University.
"I knew I wanted to further my education at some point, and the time was right after getting married and having our two little girls," she said.
With Geltmacher's arrival in Marionville, the clinic is open full time and has same-day appointments available. Check out the link below to schedule yours!
Media Contacts
Sonya Kullmann
Branson, Cassville, Lebanon, Mountain View, Rolla, Springfield, Aurora