September 1, 2020
Jessica M. Buchman, DO, recently joined Mercy Clinic Orthopedic Surgery - Patients First Drive in Washington, with a satellite clinic in Sullivan.
Dr. Buchman earned her medical degree from Touro University Nevada, College of Osteopathic Medicine in Henderson. She completed her residency at University Hospitals Regional Program in Cleveland, OH, and a sports medicine fellowship at Campbell Clinic through the University of Tennessee.
 "I've wanted to be a physician my whole life," Dr. Buchman said. "I love getting to know people, understanding them, and helping them in any way I can."
She added that good communication and information sharing are key to her relationship with patients.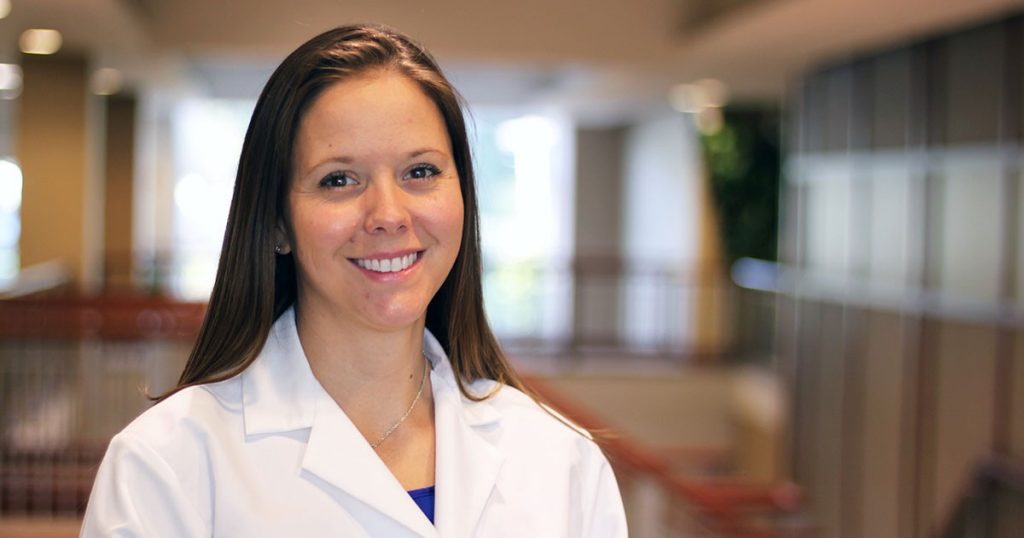 Dr. Jessica Buchman recently joined Mercy Clinic Orthopedic Surgery in Washington, Missouri.
"I try to explain things in terms that people can understand," she explained. "The more informed a patient or family member is, the more they feel empowered to take control of their health, ask questions and get answers."
Dr. Buchman said she fell in love with orthopedics because it focuses on improving quality of life.
"God only gives us a certain amount of time in this world and we should be able to enjoy it to the best of our abilities," she commented. "As an orthopedist, I get to help patients achieve maximum function while limiting pain." 
Dr. Buchman offers total joint replacement of shoulders, knees and hips. She can perform arthroscopy (minimally invasive surgery) on knees and shoulders. In addition, Dr. Buchman provides fracture care, and options for individuals suffering from shoulder instability, rotator cuff problems and other sports medicine related injuries.
Click below for more information about Dr. Buchman or to schedule an appointment.
Media Contacts
Bethany Pope
St. Louis, St. Charles, St. Louis - South, Troy, Festus